Martina Navratilova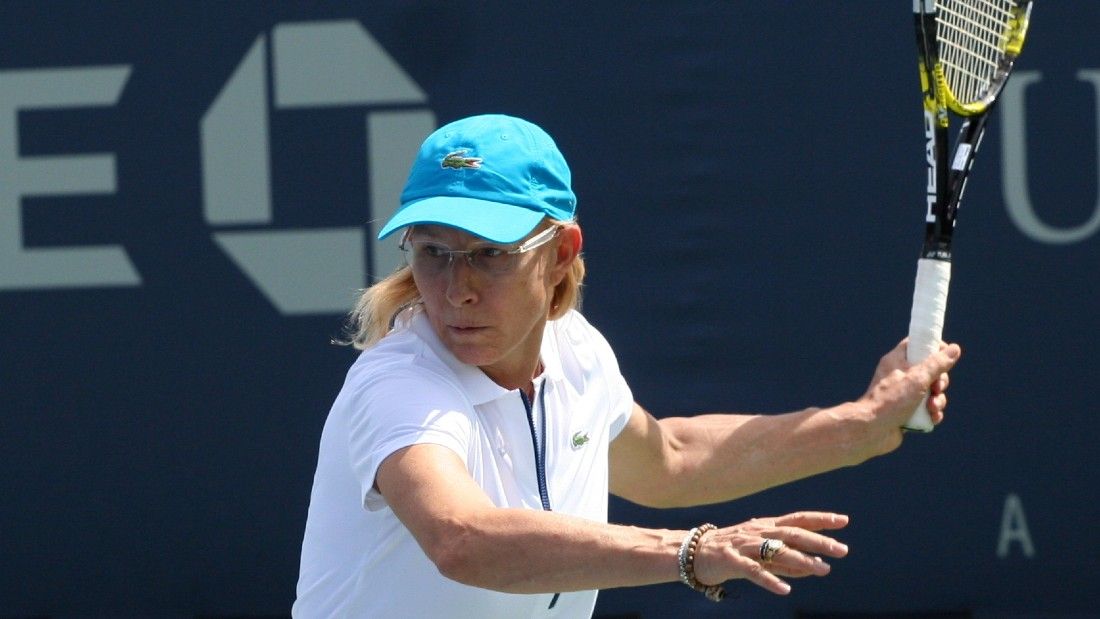 Martina Navratilova is a Czech-American retired tennis player and coach. She is considered one of the greatest tennis players of all time.
She competed in 32 Grand Slam titles and won 18 of them: Wimbledon nine times, US Open four times, Australian Open three times and the French Open twice. She also won 31 women's doubles titles and 10 mixed doubles titles. She held the Open Era record for most titles ever won by a  single player.
Navratilova is involved with various charities that benefit animal rights, underprivileged children and gay rights.
Over the years Martina has spoken out about many animal rights issues including the NYC horse carriage trade and hormone experimentation on sheep.
"I've been active in animal rights and all kinds of environmental stuff and children's charities over the years."
Scroll up