Hellah Sidibe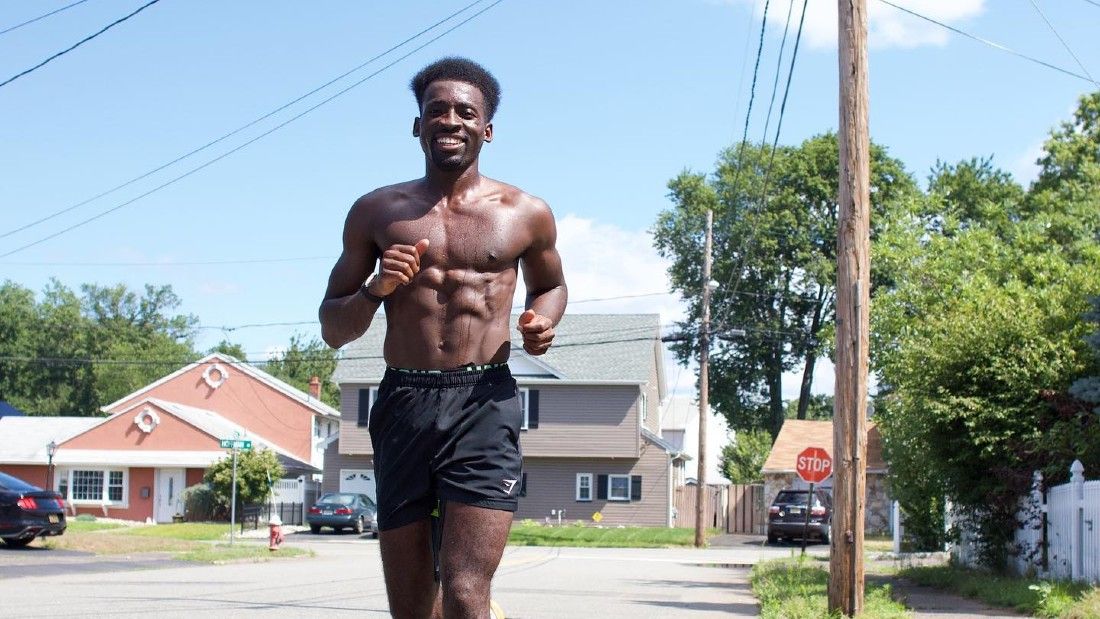 Hellah Sidibe is a former professional footballer turned long distance runner. Hellah grew up in Mali and moved to the US as a teenager to join his parents who were at university there, and to pursue a career as a professional footballer. Despite tonnes of talent, visa issues plagued his career on the football pitch and eventually led to him trading in his soccer boots for running shoes.
In 2021, he became the first Black man to run solo across America from Los Angeles to New York City, raising money for the charity Soles4Souls, that provides those living in poverty around the world with much-needed footwear. He planned to finish the run within 100 days but it only took him an impressive 84 days.
Hellah's transcontinental run came hot on the heels of a two-year running streak when he ran consecutively without missing a single day. And he's still going…
Hellah went vegan around 2016 with the help of his then girlfriend (now fiancee), who had gone vegetarian after watching Earthlings. They later watched Forks Over Knives together and were committed vegans from that point onwards. Although it was the health benefits, such as a faster recovery time, that initially prompted Hellah to adopt a plant-based diet, he now cites the importance of the ethical reasons too.1Richroll.com. 2021. Hellah Sidibe. Available: https://www.richroll.com/podcast/hellah-sidibe-612/ [Accessed 7 July 2021]. His only regret is not going vegan sooner!
"Four years ago after watching the documentary, Forks Over Knives on Netflix, I went vegan. Just straight up cut every animal product out of my life. I've never once second guessed my decision and never will. There's no going back. I saw an immediate change in energy and mentality."2Bulkhackers.com. 2020. Hellah Sidibe. Available: https://www.bulkhackers.com/hellah-sidibe/ [Accessed 7 July 2021].
Scroll up