Carl Lewis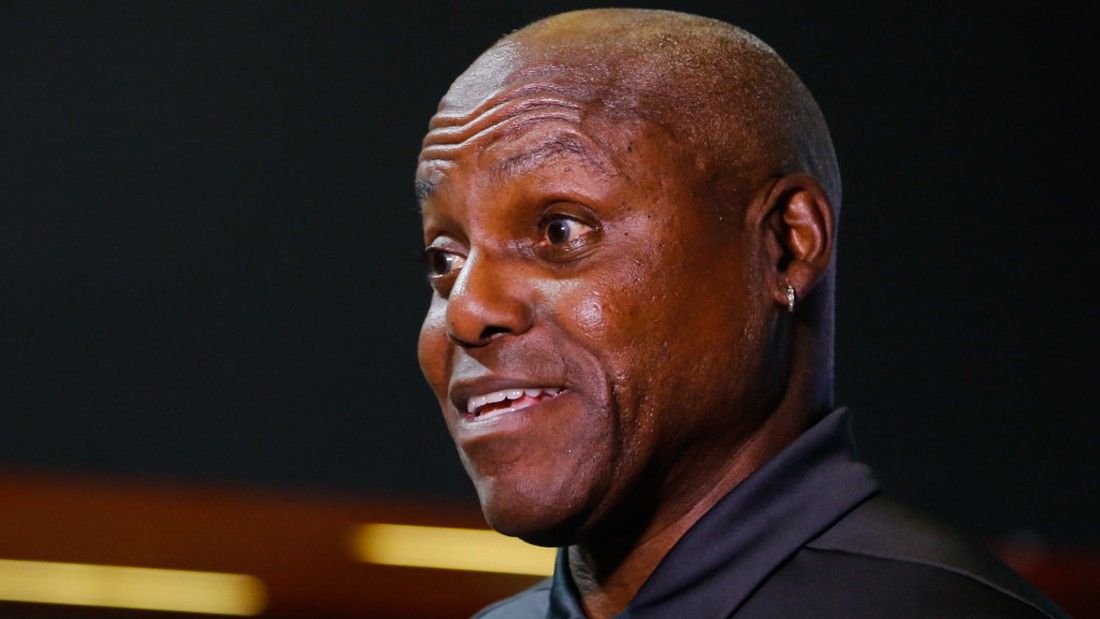 Carl Lewis is an American track and field athlete and an Olympic legend. He won nine Olympic gold medals and eight World Championship golds. His career spanned 17 years from 1979 to 1996.
Although Lewis wasn't vegan for his earlier career wins, he went vegan in 1990 to help control his weight. He claims his plant-based diet was to thank for his best year as an athlete in 1991.1Bennett, J. Carl Lewis on Being Vegan. Available: http://www.earthsave.org/lifestyle/carllewis.htm [Accessed 7 May 2021]. In this year, at the age of 30, Lewis beat two of the world's best sprinters to set a new world record for the 100m and also acheived a world record with the 4 × 100 m relay team.
"I actually had all my personal bests in the 100 and the Long Jump after I turned 30, after this diet change. I felt lighter, faster and fitter."2Hall, B. 2017. How Carl Lewis Shattered World Records on a Vegan Diet. Stack. Available: https://www.stack.com/a/how-carl-lewis-shattered-world-records-on-a-vegan-diet [Accessed 7 May 2021].
Scroll up