Anthony Mullally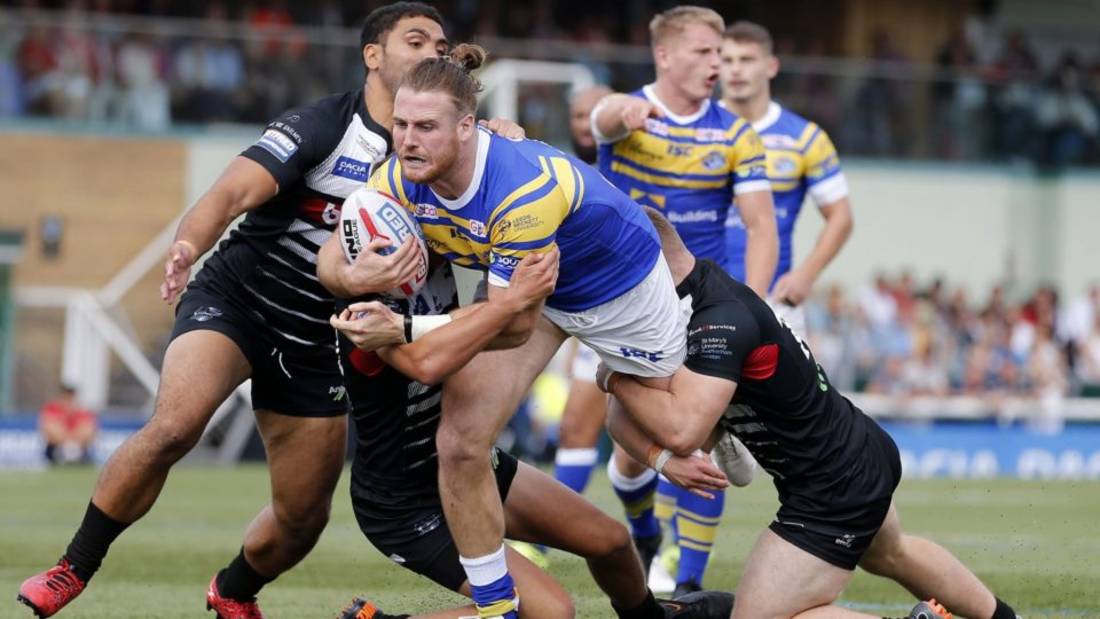 Anthony Mullally is a plant-based Irish rugby player nicknamed "The Vegan Warror". He was the first publicised vegan player in the Rugby Super League.
During his career Anthony has played for Widnes Vikings, Huddersfield Giants, Leeds Rhinos and currently plays prop forward for Toronto Wolfpack.
At 6 foot 5 inches and 114 kgs, Mullally proves that a plant-based diet can provide all the nutrition we need to be big and strong!
When he's not on the rugby pitch, Mullally runs rewilding retreats, where participants are encourged to "take a step out of your comfort zone and dive in to the nuances of masculinity, culture and consciousness in the modern world."
In 2017, Tony Wardle interviewed Anthony MUllally for Viva!life.
"I've always cared about animals but like a lot of people I didn't really want to know what was going on behind the scenes. My sister got me to watch some videos by the animals rights campaigner Gary Yourofsky – and that disturbed me. You can pretend everything's okay when you don't know the reality but you can't unlearn the truth. Once you've seen it, once you know it, it's with you forever.
It was his claim that we humans are not carnivores but plnat eaters – herbivores. It was a complete eye opener so I did a lot of research on similar  theories comparing our anatomy with meat eaters and plat eaters and I was convinced."
"Now I look back I can't believe I ever ate meat… I read up about physiology and anatomy and the more I looked into it, the more I personally came to the decision we are not designed to eat meat. I feel evidence is more compelling for a vegan diet."
Scroll up