Alexey Voevoda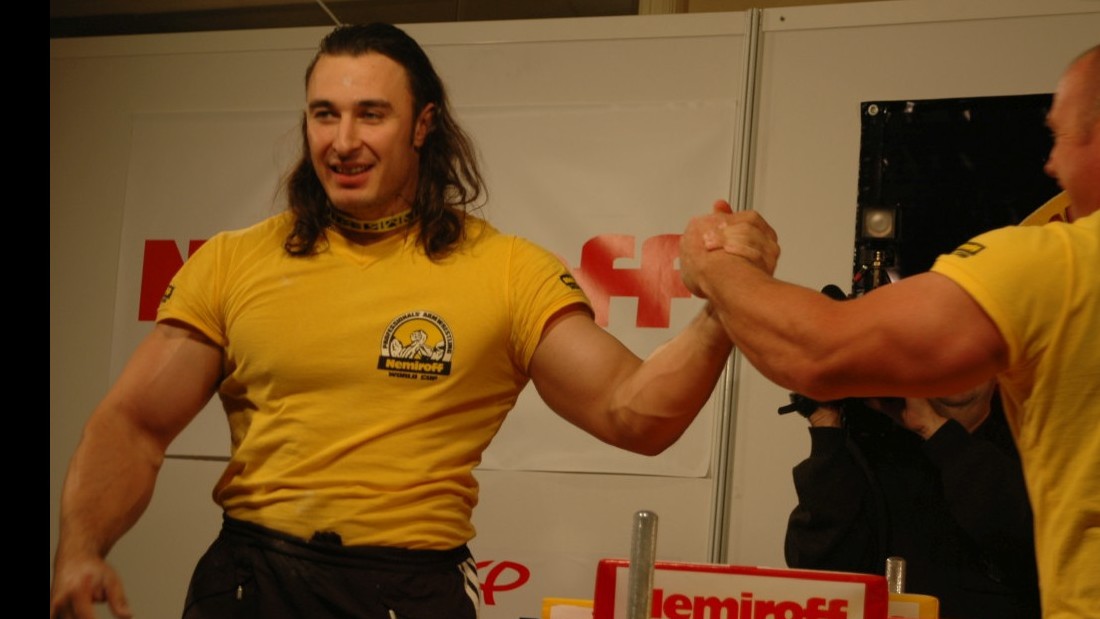 Alexey Voevoda is a Russian bobsledder and professional arm wrestler who has been vegan for over four years.
He is two-time champion of the 2014 Winter Olympics in Sochi, in the two-man and the four-man bobsleigh events. A professional bobsleigher since 2002, Voevoda won silver in the four-man bobsleigh event at the 2006 Winter Olympics in Turin. He also won a bronze in the two-man event at the 2008 FIBT World Championships in Altenberg, Germany. At the 2010 Winter Olympics in Vancouver, Voevoda won a bronze in the two-man event and at the 2014 Winter Olympics in Sochi, Voevoda won a gold medal in the two-man event and he also won a gold medal in the four-man event. Voevoda received the The Order For Merit to the Fatherland Award 4th class with Russian President Vladimir Putin handing the state awards.
Voevoda holds a good deal of recognition as a professional arm wrestler, and has secured several Russian arm wrestling championships. His triumph over legendary arm-wrestler John Brzenk, was immortalized in the feature length documentary, "Pulling John", directed by Sevan Matossian.
After a left hand vendetta match with Alexey Semerenko (winning 4–2) and Travis Bagent (losing 5–1) in 2005, Voevoda took a break from his professional arm wrestling career to return bobsleigh training until 2007. As of 2007, Alexey Voevoda returned to the arm wrestling scene once again, he won a vendetta match 6–0 against Michael Todd from USA in Bulgaria on 26 May. After that short comeback he resigned from the arm wrestling scene due to his bobsleigh training and Olympic judo training and since then, has not appeared in any other event.
Scroll up