Dr Vivian Chen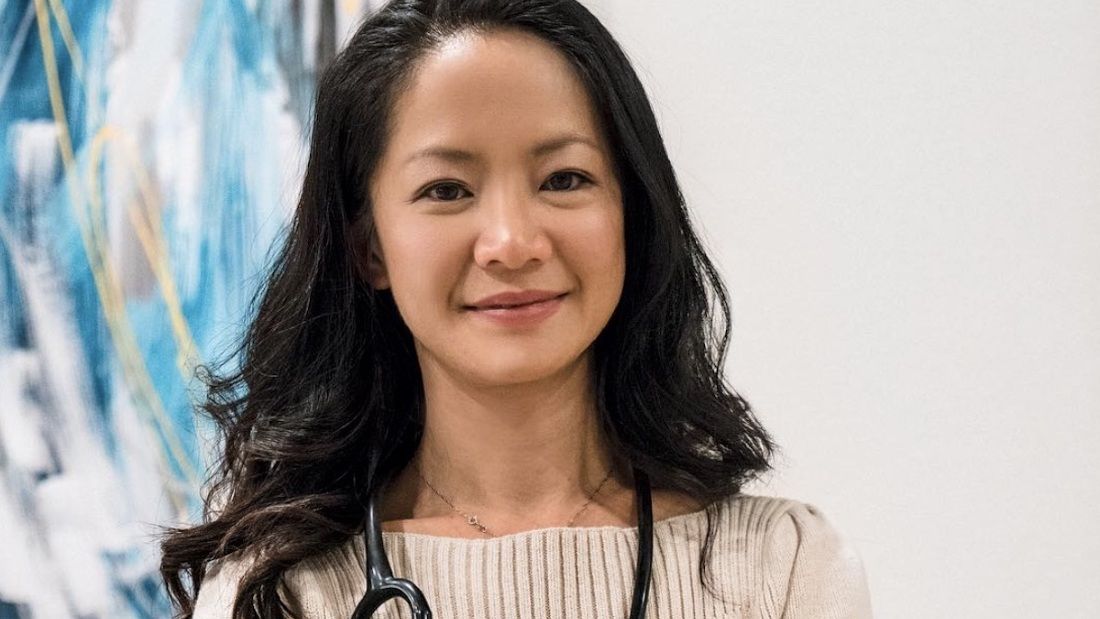 Dr Vivian Chen is a UK board-certified doctor in internal medicine and family practice. She went to medical school at the University of London in the UK but now lives in the San Francisco Bay Area of the US.
Dr Chen transitioned to a plant-based diet after a battle to diagnose the root of her infant's feeding problem – which turned out to be a dairy allergy. After her maternity leave, when she returned to work, she encouraged new mums to cut dairy from their diet.1Switch4Good. 2019. Dr. Vivian Chen: On Allergies, Gut Health, and Food as Medicine. Available: https://switch4good.org/dr-vivian-chen-on-allergies-gut-health-and-food-as-medicine/ [Accessed 25 January 2022].
She promotes 'non-toxic living' through her coaching company Plateful Health. Dr Chen believes that by removing unnecessary toxins from our everyday products and environment, and by using food as medicine, we can obtain optimal health.
"I am absolutely passionate about lifestyle medicine. I believe that 'food IS medicine'.  Food can turn on and off genes (epigenetics) and that yes, although there is a pill for every ill, we should address the underlying issues rather than band-aiding over problems. I still believe that western medicine is fantastic and is life-saving, but an integrative approach is needed, especially when we are treating chronic diseases."2Chen, V. 2022. My Story. Available: https://www.platefulhealth.com/my-story [Accessed 25 January 2022].
"The crunch moment came when I had my daughter and she was hospitalized aged 8 weeks because she stopped feeding. No doctor, including myself, knew what was wrong with her. She had to be fed via a tube from her nose into her stomach. I felt as if I had failed her as a mother AND a doctor, and I still have a lump in my throat when I think back to that very dark time. After delving into the research, I realized that she had a Cow's Milk Protein Allergy and when we switched her milk (I was breastfeeding her, and she was getting cow's milk protein from the dairy I was consuming), she got better."3Evolvh. 202?. Low Tox Living with Dr Vivian Chen. Available: https://www.evolvh.com/blogs/news/low-tox-living-with-dr-vivian-chen [Accessed 25 January 2022].
Scroll up