Dr Michael Greger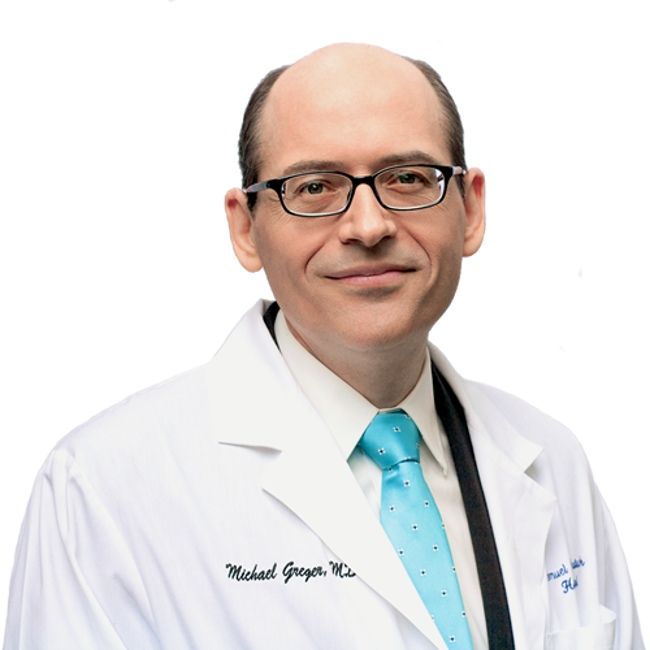 Dr Greger is a physician, New York Times bestselling author, and internationally recognized speaker on nutrition, food safety, and public health issues. A founding member and Fellow of the American College of Lifestyle Medicine, Dr. Greger is licensed as a general practitioner specializing in clinical nutrition. He is a graduate of the Cornell University School of Agriculture and Tufts University School of Medicine. In 2017, Dr. Greger was honored with the ACLM Lifestyle Medicine Trailblazer Award and became a diplomat of the American Board of Lifestyle Medicine.1Nutritionfacts.org. 2021. About NutritionFacts.org. Available: https://nutritionfacts.org/about/ [Accessed 25 November 2021].
In 2011, Dr Greger founded Nutritionfacts.org which provides all the latest updates in the world of nutrition. It should be anyone's first port of call whenever they have a question about the latest data on a particular food or condition. Dr Greger's seminal work, How Not To Die, has become an essential book for anyone interested in the science backing a plant-based diet.
If you've ever watched a vegan documentary, chances are you've seen Dr Greger make an appearance. He's featured in They're Trying to Kill Us, Seaspiracy and was the scientific advisor to The Game Changers.
"A plant-based diet is like a one-stop shop against chronic diseases."2McWilliams, J. 2012. The Evidence for a Vegan Diet. The Atlantic. Available: https://www.theatlantic.com/health/archive/2012/01/the-evidence-for-a-vegan-diet/251498/ [Accessed 25 November 2021].
"I think of veganism humbly and holistically. It's about taking personal responsibility in a world so full of needless suffering. It's challenging one's self to open one's eyes and question society's assumptions and habits. It's about critical thinking and compassion and how we would like to see the world evolve."
Scroll up