Dr Caldwell Esselstyn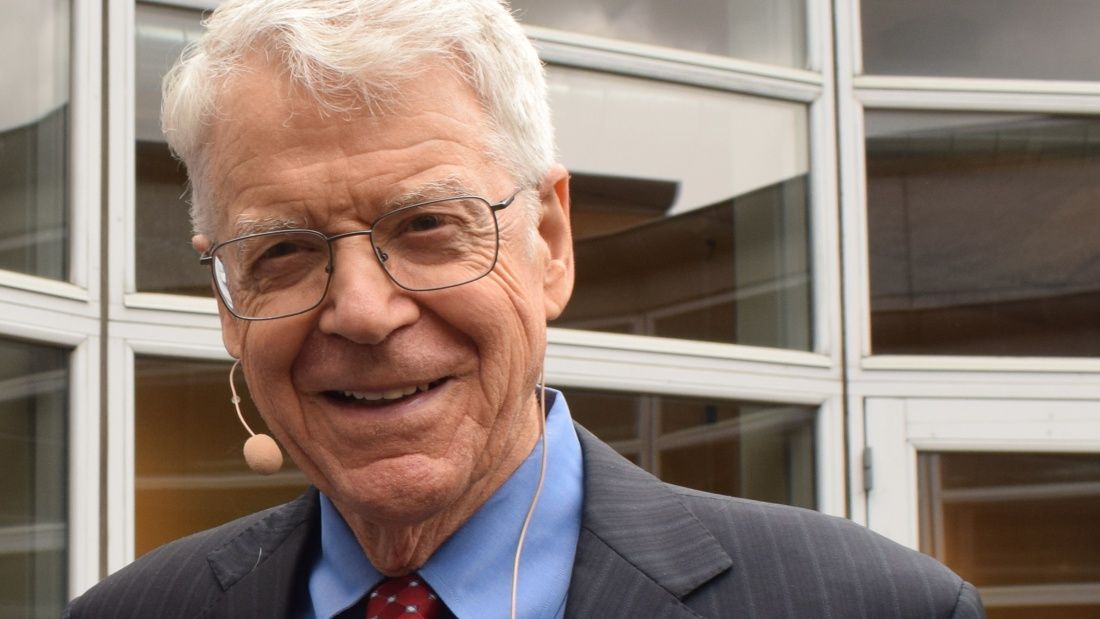 Dr Caldwell Esselstyn is a giant in the world of plant-based nutrition – and not only that: he received a gold medal for rowing in the 1956 Olympic Games.
According to his website, Dr Esselstyn received his BA from Yale University and his MD from Western Reserve University. He was trained as a surgeon at the Cleveland Clinic and at St. George's Hospital in London and, in 1968, as an Army surgeon in Vietnam, he was awarded the Bronze Star.
He has served on many medical boards and is a Fellow of the American College of Cardiology. Over his long medical career he has received numerous awards including the Benjamin Spock Award for Compassion in Medicine, the Deerfield Academy Alumni Association Heritage Award In Recognition of Outstanding Achievement & Service, and the 2013 Yale University George H.W. Bush '48 Lifetime of Leadership Award.  Most recently he received the American College of Lifestyle Medicine 2016 Lifetime Achievement Award.
He has published over 150 scientific papers and is most notable for his bench mark long-term nutritional research arresting and reversing coronary artery disease in severely ill patients. That same study was updated at 12 years and reviewed beyond twenty years in his book, Prevent and Reverse Heart Disease, making it one of the longest longitudinal studies of its type. Dr Esselstyn promotes a low-fat wholefood plant-based diet which excludes all animal products as well as oils, and encourages a minimum intake of nuts and avocado.
Dr Esselstyn practises what he preaches and has followed a plant-based diet since 1984.1 Esselstyn, C. B. 2016. About Dr. Esselstyn. Available: http://www.dresselstyn.com/site/about/about-dr-esselstyn/ [Accessed 26 January 2022].
"Some people think plant-based diet, whole foods diet is extreme. Half a million people a year will have their chests opened up and a vein taken from their leg and sewn onto their coronary artery. Some people would call that extreme."
Scroll up