Tracye McQuirter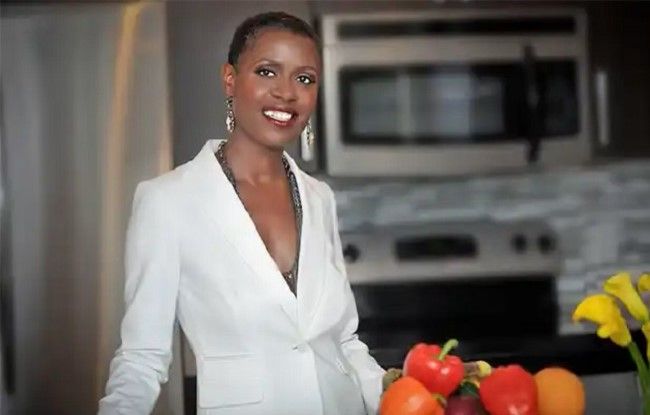 Tracye McQuirter is an African-American expert in public health nutrition, dedicated vegan advocate, accomplished author, and influential speaker.
She began her journey towards a plant-based diet during a semester spent in Kenya, where she transitioned to vegetarianism. Later, while studying as an exchange student at Howard University, she was introduced to a thriving Black vegan and vegetarian community in Washington D.C., an experience she credits to shaping her path towards veganism. This community, along with the guidance from the book 'Dick Gregory's Natural Diet for Folks Who Eat: Cookin' With Mother Nature'1Amazon. Dick Gregory's Natural Diet for Folks Who Eat. Available: https://www.amazon.co.uk/Dick-Gregorys-Natural-Diet-Folks/dp/0062981412. [Accessed 12 October 2023]. played a pivotal role in teaching her the principles of veganism.
In 1996-1997, McQuirter played a significant role in founding 'BlackVegetarians.com', marking a milestone as the inaugural vegan website specifically created by and for African Americans.
The impact of her 2010 book, 'By Any Greens Necessary'2Amazon. By Any Greens Necessary. Available: https://www.amazon.co.uk/Any-Greens-Necessary-Revolutionary-Healthy/dp/1556529988. [Accessed 12 October 2023]. on the African-American community was notable, as it contributed to the increased adoption of veganism within this demographic from its release until 2017, according to The New York Times. Collaborating with Farm Sanctuary, she also co-authored the 'African American Vegan Starter Guide' in 2016.
McQuirter's efforts and influence were recognized when she was named a New Food Hero by the Vegetarian Times in 2017.3Vegetarian Times. The New Food Heros. Available: https://www.vegetariantimes.com/uncategorized/the-new-food-heroes. [Accessed 12 October 2023].
Her vegan cookbook, 'Ageless Vegan' received acclaim and was acknowledged as one of the 16 Best Healthy Cookbooks of 2018 by Self Magazine. In 2019, her dedication to animal rights earned her induction into the U.S. Animal Rights Hall of Fame, and PBS honored her with the title of a Woman Thought Leader.4PBS. Women Thought Leader: Tracye McQuirter. Available: https://www.pbs.org/to-the-contrary/watch/10695. [Accessed 12 October 2023].
"As a public health nutritionist, I can tell you that we've known for decades that plant foods are the healthiest foods to eat. The research has been clear and consistent for more than 50 years. Plant foods can prevent and reverse heart disease, our number one killer, as well as prevent and often reverse our other leading causes of death and disability, including stroke, diabetes, certain cancers, and obesity."5PETA. Black Vegans Who Save Animals. Available: https://www.peta.org/blog/black-vegans-saving-animals. [Accessed 12 October 2023].
Scroll up