Nicola Kagoro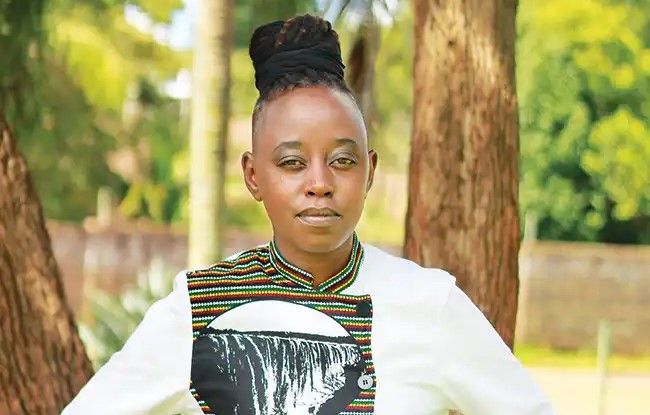 Nicola Kagoro, also known as Chef Cola1Instagram. Profile: Chef Cola. Available: https://www.instagram.com/africanveganonabudget/. [Accessed 19 October 2023]., serves as the creative mastermind behind African Vegan on a Budget2Facebook. Profile: African Vegan On A Budget. Available: https://www.facebook.com/chefcola/. [Accessed 19 October 2023].: a culinary enterprise with the goal of rekindling Zimbabweans' ties to plant-based cuisine.
Raised in New York City, Chef Cola currently resides in her country of birth, Zimbabe, where her journey in the culinary world began. She pursued a hospitality course that led to an internship in a prestigious Cape Town five-star hotel. It was there, while working in a restaurant named Plant3Plant. Homepage. Available: http://www.plantcafe.co.za/. [Accessed 19 October 2023]., that she stumbled upon veganism.
Chef Cola now dedicates herself to a mission rooted in plant-based food education, with a particular emphasis on indigenous African plant-based cuisine. Her ultimate aspiration is to demonstrate that food can be both delicious and nutritionally fulfilling without the inclusion of animal products.
Her most prominent distinction lies in her catering work for Akashinga4International Anti-Poaching Foundation. Akashinga | The Brave Ones. Available: https://www.iapf.org/akashinga. [Accessed 19 October 2023]., the all-female anti-poaching unit in Zimbabwe, which took center stage in James Cameron's documentary. The camp kitchen known as "Back to Black Roots" serves the ever-expanding ranks of Akashinga rangers day in and day out. This is no small feat; in 2020, the unit comprised 171 rangers, staff, and trainees, with an additional 160 trained rangers expected to join by year's end.
Chef Cola also hosts NRTV's cooking show, "So Now I'm Vegan", and is author to the cookbook African Vegan on a Budget5Amazon. Author Profile: Nicola Kagoro. Available: https://www.amazon.co.uk/s?i=stripbooks&rh=p_27%3AMs+Nicola+Kagoro. [Accessed 19 October 2023].
"I realized, my 100 and something old great grandmother didn't eat meat. She never ate meat. She was strictly on a vegan diet. I looked into my mom's generation and I realized, no. There's a difference here – because my mum and my uncles, they're eating meat. And that generation seems to not be reaching that 100-year gap. The difference is diet."6Livekindly. Meet The Chef Bringing Traditional Plant-Based Diets Back To Africa. https://www.livekindly.com/chef-traditional-plant-based-diets-africa/.[Accessed 19 October 2023].
Scroll up