Miyoko Schinner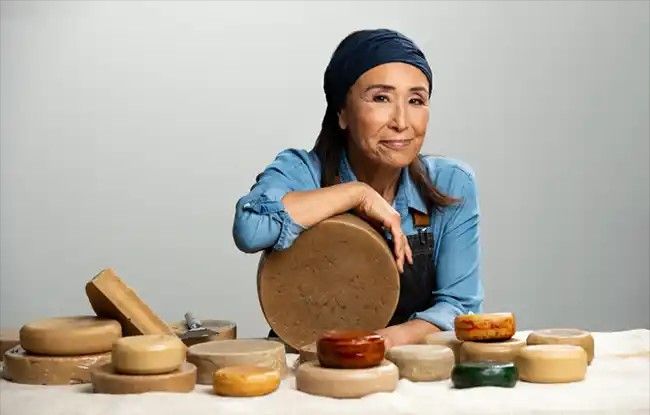 Miyoko Schinner is a prominent figure in the American culinary world, a celebrated vegan chef, restaurant proprietor, dedicated vegan advocate, accomplished cookbook author, and charismatic host of the YouTube cooking series known as 'The Vegan Good Life with Miyoko'1YouTube. The Vegan Good Live with Miyoko Schinner. Available: https://www.youtube.com/watch?v=Rs75EZkxFIU. [Accessed 12 September 2023]..
Schinner made a shift to a vegan diet in the 1980s due realizing her lactose intolerance. As she delved into the realm of crafting vegan dishes for herself, she recognized an opportunity to share her creations with others.
Schinner's passion for culinary innovation led her to a yearning for something she missed dearly – cheese. Disappointed by her tasting experience of vegan cheeses available at that time, she began to envision alternative approaches to vegan cheese production.
In 2014, she established Miyoko's Creamery with a visionary mission to craft dairy-free products using traditional cultures and techniques2Miyokos Creamery. Webpage. Available: https://miyokos.com/. [Accessed 12 September 2023]..
"To impact climate change, to revers it, we have to make vegan products."3One Green Planet. Miyoko Schinner on starting a vegan food business. Available: https://www.onegreenplanet.org/environment/miyoko-schinner-on-starting-vegan-food-business/. [Accessed 12 September 2023].