Heather Mills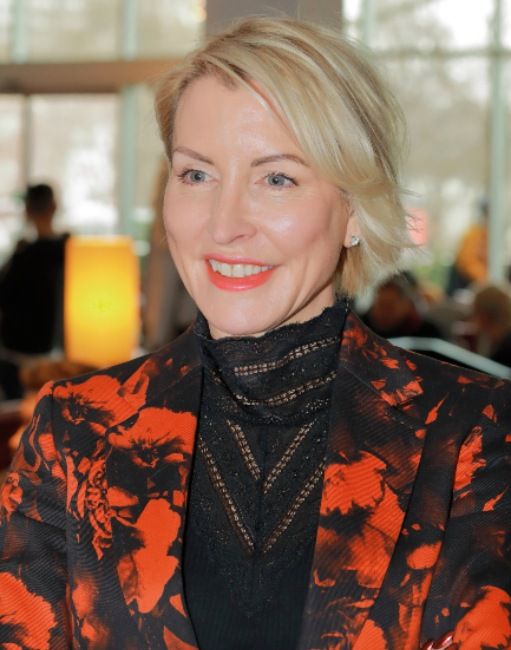 Heather Mills made a name for herself as a model and came to greater public attention when, in 1993, she was hit by a police motorcycle while crossing the road. The accident resulted in Heather having her leg amputated but she continued to model – setting an example to those whose bodies may not conform to stereotypical standards of beauty.
However, these days she is best known for her work within the vegan community. It was actually Heather's accident that started her journey into veganism. After complications with her leg, including an unabating infection which seemed untreatable, she sought alternative therapy as a last resort. After eliminating meat and dairy from her diet, and treating her wound with natural remedies, the stubborn infection miraculously cleared up.
"At the institute, meat and dairy was immediately taken off the menu and was replaced with a whole food, vegan, raw food diet and natural therapies.

Enzyme rich wheatgrass shots and garlic poultices were applied to my wound, and in just a matter of a few weeks my radical change in diet and associated plant-based remedies had cleared up my infection entirely.

This new vegan diet and way of living literally transformed me. "1Mills, H. 2017. Discovering Veganism [online] Available: https://www.heathermills.org/veganism [Accessed 4 March 2022].
Heather Mills also credits her ex-husband Paul McCartney for helping her see the benefits of a vegan and vegetarian lifestyle. In a 2005 edition of Viva!life she stated: "It's only since I met Paul [McCartney] that I really got to understand how vegetarianism not only benefits your health massively but also makes a huge difference to the planet, to animals, and to feeding the world."
Since this realisation, Mills has dedicated herself to advancing the vegan and plant-based movement. In 2005 she became a patron of Viva! and has even gone undercover on a pig farm with Viva!'s founder and director, Juliet Gellatley to expose the cruel use of the farrowing crate. And in 2007, she launched Viva!'s environment campaign, HOT!, warning of the climate catastrophe caused by animal agriculture… 15 years later and we're still fighting for the environment.
In 2009, Heather Mills launched a plant-based cafe called VBites, and the same year purchased and rebranded the vegan food company Redwood as VBites so she could expand her range of meat and dairy alternatives. According to her website: "VBites is now sold in 24 countries and includes faux cheeses, faux meats, fish products and over 103 other products to make the transitional period easy to adopt a fully plant-based diet."1Mills, H. 2017. Discovering Veganism [online] Available: https://www.heathermills.org/veganism [Accessed 4 March 2022].
"The startling truth is that animals farmed for meat and dairy are now one of the greatest threats to the planet… They are at the heart of almost all the world's environmental catastrophes. Viva! has been saying this for years and now the UN has confirmed it with a report so detailed that it can't be ignored – except by government. It remains silent and continues to pour huge subsidies into meat and dairy farming."2Benjamin, A. 2007. Heather Mills launches HOT! campaign. Guardian [online] Available: https://www.theguardian.com/environment/2007/nov/19/climatechange.ethicalliving [Accessed 4 March 2022].
The One and Only Heather Mills
Associate Director Tony Wardle interviews legendary businesswoman and entrepreneur, Heather Mills
Heather Mills is one of those people who is endlessly positive and doesn't like look back because there's still too much to do! The drive has seen her succeed as a model, businesswoman, athlete, campaigner and vegan influencer… and she is a patron of Viva!. She was, of course, married to Paul McCartney.
I don't want to dwell on this as there is far more to her life, but events surrounding the divorce had a monumental impact. Thousands of 'news' stories were published about her, nearly all spiteful, made up, insulting and cruel and much of it of a sexual nature. Paparazzi parked permanently outside her house while the police looked the other way, and she was even assaulted by a photographer.
I'm old enough to remember that Paul's first wife, Linda, also came in for some pretty disgusting attention from the press so the ony lesson you can draw from it is – never marry a Beatle.
When the onslaught was at its height, I picked Heather up from Bristol Temple Meads station to drive her to our fundraising dinner on CLifton Downs…
For the April 2022 edition of the Viva! Vegan Podcast, our head of investigations, Lex Rigby, has a candid chat with Heather about her campaign work to eradicate landmines and assist amputees, being the world's fastest female disabled skier and the problem-solving nature of her incredibly successful business model. 
Following the interview, Lex is joined by Viva!'s head of communications, Faye Lewis, to talk about Heather's extraordinary story.
If you enjoyed the show, please don't forget to rate, review and subscribe to help new listeners discover us. 
Scroll up