Sarah-Jane Crawford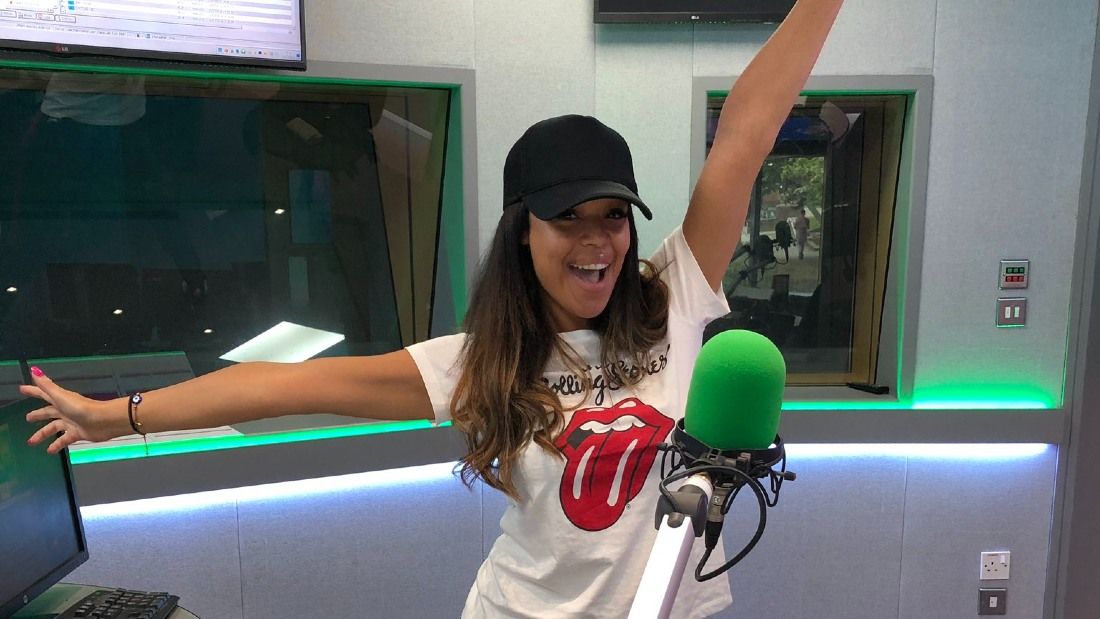 Sarah-Jane Crawford is a British television and radio presenter, actress, model, voice-over artist and DJ. Her radio work includes Hits Radio and BBC Radio 1Xtra and on television she hosts E! Network, and has appeared on ITV2 on The Xtra Factor, BBC and Channel 4, as well as programmes for the Disney Channel and MTV.
Sarah-Jane became vegan in 2015 inspired by Beyoncé and with a little help from JME
In 2017, she decided to launch an app called Viappi to rival Happy Cow (although it didn't seem to take off).
Read more about Sarah-Jane's journey to veganism in her interview with Viva!life below.
The cool and caring Sarah-Jane Crawford
By Veronika Powell
Sarah-Jane Crawford is one impressive woman – TV and radio presenter, red-carpet events host, DJ, model and founder of the vegan app, Viappi. I knew her velvety voice from radio but had no idea what she was like as a person. Happily, she was all smiles, warm personality and charisma. She leafed through the latest issue of Viva!life with genuine interest, asking lots of questions about our campaigns and research.
Naturally, we started talking about veganism in general and of course I wanted to know what it was that first changed her. And it's not your usual story!
"It was May 2015, I was doing a weekday radio show at the BBC and it was very music focused. My producer and I would brainstorm every day, thinking up ideas for what to talk about on air… and then he said there was a big announcement from Beyoncé – she'd gone vegan."
"I got the connection between beef production and environmental degradation"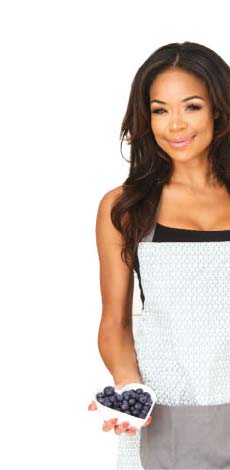 Sarah-Jane decided to follow suit and give veganism a go. Inspired by Beyoncé and a programme she'd collaborated on with Challenge 22+ (an Israeli organisation promoting veganism for the animals) she decided to test its claim that it takes three weeks to make or break a habit.
"At first I thought it was gonna be a fun thing to trial on radio but what was really interesting were the reactions I got from listeners. On Radio 1, there's quite a lot of young farmers who tune in and then on 1xtra the audience is younger. The feedback I was getting was way more positive on 1xtra. Then, the grime MC, JME, a staunch vegan, came on the show and there was no going back.
And it was JME who told Sarah-Jane that dairy cows are forced to become pregnant in order to produce milk, their babies are taken from them and many of the male calves are shot – and this opened her eyes to the true cost of dairy. He also sent her a video about veganism and it was a true life-changer. She says she was embarrassed to admit her ignorance but is now happy to open up about it and educate others.
During her three-week challenge, she met many young vegans who grew up in housing estates and are a part of the urban music scene. Her stereotyped view of who vegans are slowly began to change.
Sarah-Jane Crawford is now 35, was born in Clapham and so is a total Londoner. She's also beautiful and obviously looks after herself. As it's my specialist area, I wondered if, before she became vegan, she'd known much about the health issues linked to animal products.
"I was clear that heart disease, cancer and some other diseases were potentially down to the consumption of meat and dairy. And I remember watching Forks Over Knives a year or two before (a US lifestyle film advocating wholefoods) and thinking I would give veganism a go at some point – but I was too busy and then forgot about it!"
Remarkably un-phased by the personal nature of her explanation, Sarah-Jane continued: "And then, just a year before becoming a vegan, I had two operations in the space of six or seven months – one to remove a breast lump and the other to remove a massive uterine fibroid. I know it's not a given but both were likely to have been caused by high levels of oestrogen in the diet."
So, already clued up on some health aspects of veganism, Sarah-Jane still had no idea of how animals were farmed. When she found out, there was immediate empathy and a bit of a reappraisal – she'd always felt strongly about human rights but had somehow never extended that compassion to animals. And she's not alone in that!
"I used to wear fur, I really didn't care, but then I watched some videos and the film Earthlings (about how animals are treated – music by Moby, narration by Joaquin Phoenix). I sold all my furs, leather bags, some clothes and donated the money to a charity."
Sarah-Jane has a history of supporting charities, including Teens Unite, a teenage cancer charity, and I knew she'd done a sponsored bike ride to raise money for climate refugees. How did that come about?
"I was in Covent Garden and walked into a pop-up store that was selling t-shirts, done in collaboration with famous people to support the Environmental Justice Foundation. I started chatting to the girls and ended up working with the charity."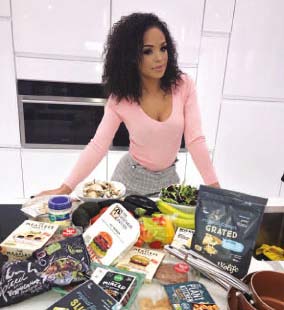 For the bike ride, she was given grim warnings about the 'one big hill at the end'. "There's loads of hills!" she laughed. "And I do remember them banging on about Meat-free Monday but I couldn't see how that was relevant, even though I was doing the whole thing for them. The understanding came when I watched Cowspiracy (a documentary by Kip Andersen and Keegan Kuhn on the global impact of animal agriculture – executive producer Leonardo DiCaprio). Then I got the connection between beef production and environmental degradation".
I asked her what kind of reactions she's had to going vegan and her eyes lit up.
"You'd be really surprised – people are supportive, interested, fascinated, Food is like football, religion or politics – quite an emotional subject. Some become defensive about it but mostly they're supportive. I gave up drinking over a year ago and people were really annoying in trying to get me to drink again. No one dares try and get me to eat meat".
Sarah-Jane went vegan 'cold turkey style', as she describes it, and says she didn't find it that easy at first when eating out. And then she started going to new and different places catering for vegans, places she'd never heard of and was bowled over by the amazing dishes on offer. She's clearly one of us vegans who's happy to make a trip to find a great meal! And that's when the idea for her app, Viappi, was born. It helps people to find restaurants and recipes.
"I really wanted it to celebrate vegetarian and vegan food and get people excited about visiting these new places." On the recipe side, she collaborated with professional chefs in order to create meals that would appeal to whole range of different people.
Back at the heart of veganism, Sarah-Jane shared a tender memory of visiting a sanctuary:
"I met this cow called Fiona, and bless her – she was different to the other cows, not able to bond with the young. She'd been traumatised by having so many babies stolen from her. It really opened my eyes to what's going on."
Naturally, I told Sarah-Jane about our rescued cows, Thelma and Louise and their babies. It delighted her: "For all the horror stories we see, we really do need some good news and good feelings to balance it out."
I didn't want to end the interview without thanking her for the great job she's doing in destroying the myth that veganism is a white, middle-class 'thing'. She rattles off names of vegan people she's interviewing for a podcast series called The V-Word by Sarah-Jane Crawford – sportspeople, musicians, chefs and – a vegan truck driver.
Veganism needs as much zeal, enthusiasm and positive energy for the animals as it can get. Sarah-Jane has them all in spades – and with a 2.1 degree in marketing from Anglia Ruskin University, who knows where she'll take us.
Scroll up