Travis Barker – Blink-182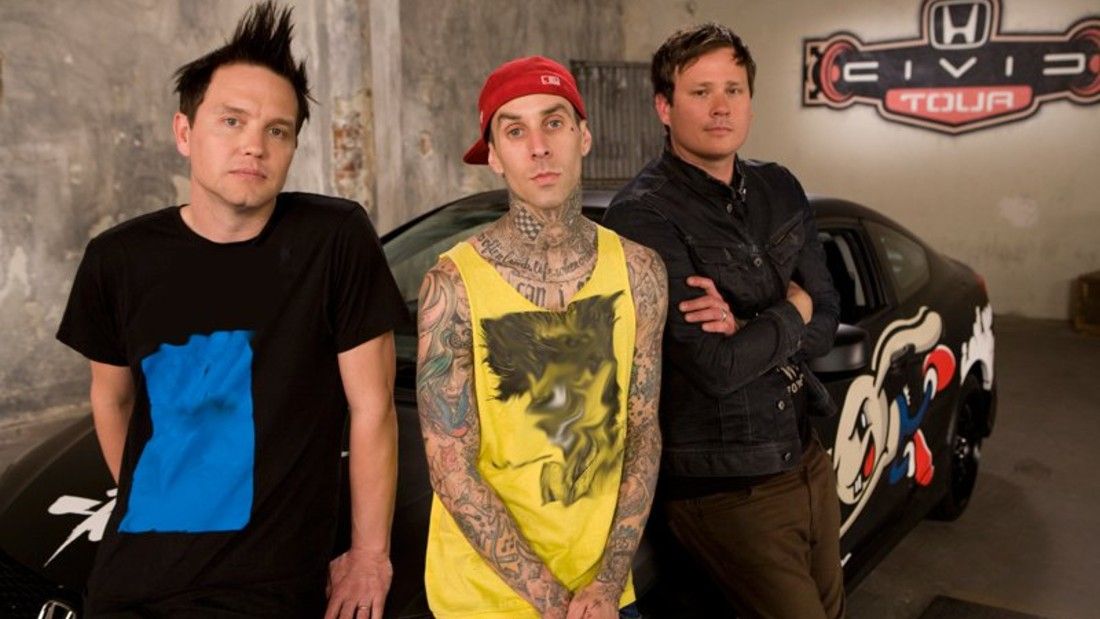 Travis Barker is an American musician and producer best known as the energetic drummer for pop-punk trio Blink-182. He has been involved in various other musical projects including Box Car Racer, Transplants with Rancid frontman Tim Armstrong, Antemasque with members of At the Drive-in and Red Hot Chili Peppers, and Goldfinger with fellow vegan John Feldmann.
Travis had been vegetarian since his early teens but it wasn't until he survived a plane crash in 2008 that he went vegan. While travelling down the runway, the private plane experienced an explosion when a tire blew out just before take-off. The plane crashed through the airport fence and into an embankment. Travis and fellow musician Adam Goldstein escaped the plane despite Travis being on fire. The two pilots and two other passengers died at the scene, making Travis and Goldstein the only survivors.
This tragic event led Barker to making some healthier lifestyle choices. He began exercising more and as soon as he left the hospital after the crash, he went vegan.
Since becoming vegan, Travis has invested in LA vegan restaurant Crossroads, where the vegan punk celebs hang out, and in 2021 he launched his own range of CBD oils from Barker Wellness Co.
"Honestly, ever since I found this way of eating I have endless amounts of energy. I can go all day, and after it all I never find myself getting tired. No matter what kind of shows I have done, or workouts I do on top of it, I still have to force myself to sleep at night."
Scroll up