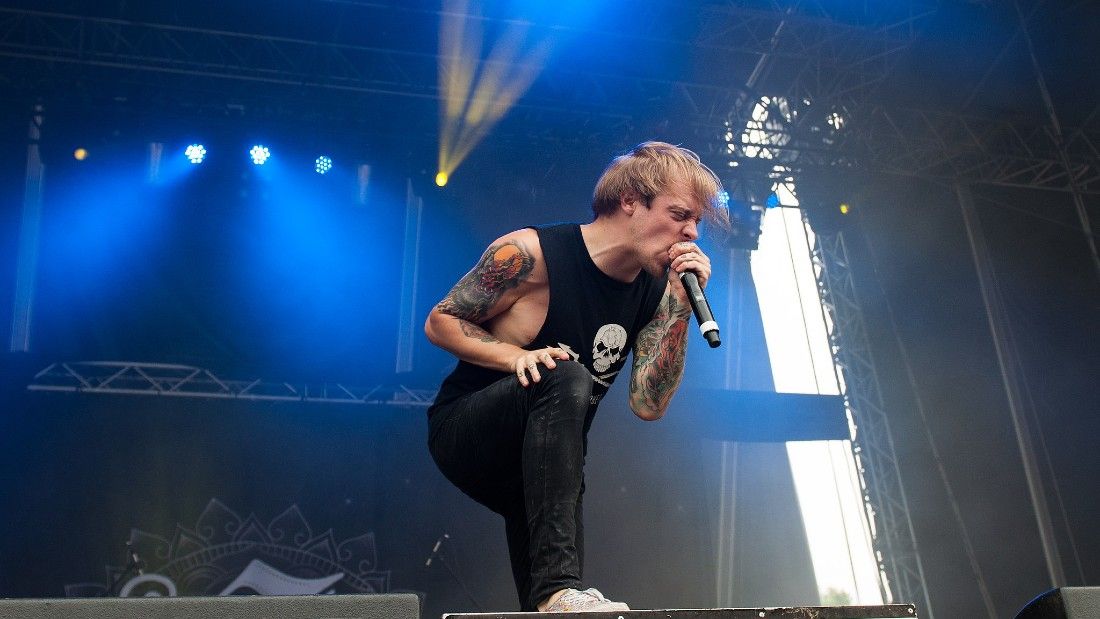 Sam Carter is the lead vocalist for British metalcore band, Architects. He joined the band in 2007 after the departure of the former vocalist Matt Johnson.
Sam is not afraid to use the stage to voice his opinions, often speaking out about veganism and other political issues. In fact, as of 2015, Architects are an all-vegan band and Sam is a UK ambassador for direct action marine conservation organisation Sea Shepherd1Ewens, H. 2015. Architects Don't Care if Americans Hate Them. Vice. Available: https://www.vice.com/en/article/r3zqan/trolling-changing-the-world-and-uk-rock-with-architect [Accessed 24 March 2021]. and can often be spotted sporting one of their t-shirts on stage.
"The time to change is now. We've already left it so late that it's not even about saving the planet now it's about slowing down a process which we can only blame ourselves for. Being vegan can no longer just be about health benefits or empathy. Being vegan is now the only option we have to be a generation that made a difference."2Hindess, K. 2021. Architects' vocalist Sam Carter says, "Being vegan is now the only option." Available: https://uk.lush.com/article/architects-vocalist-sam-carter-says-being-vegan-now-only-option [Accessed 24 March 2021].
Scroll up