Sam Carter – Architects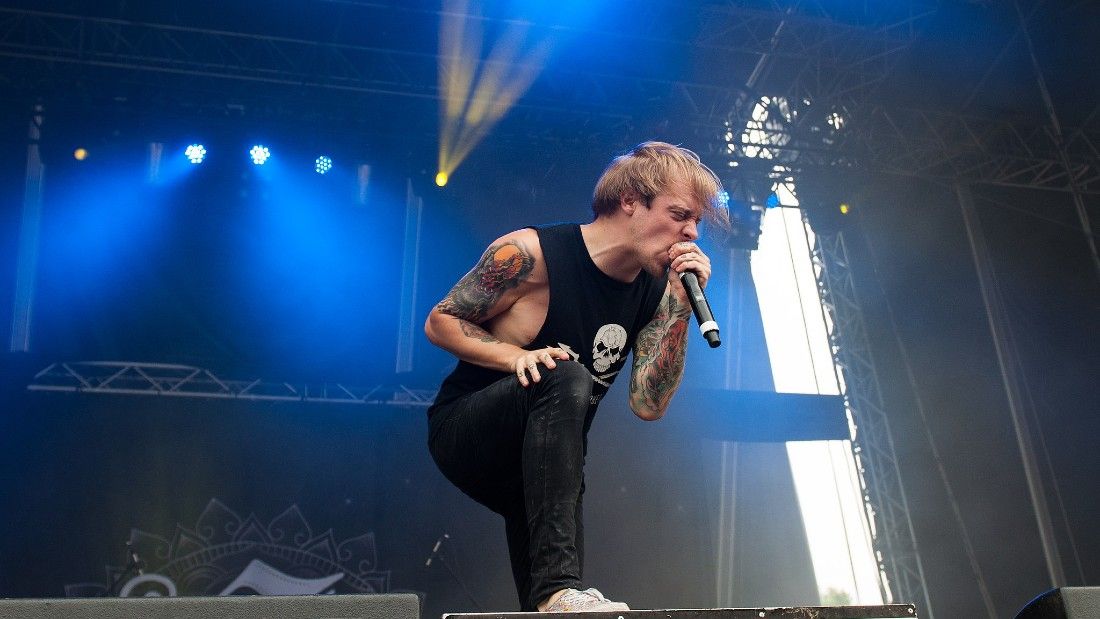 Sam Carter is the lead vocalist for British metalcore band, Architects. He joined the band in 2007 after the departure of the former vocalist Matt Johnson.
Sam is not afraid to use the stage to voice his opinions, often speaking out about veganism and other political issues. In fact, as of 2015, Architects are an all-vegan band and Sam is a UK ambassador for direct action marine conservation organisation Sea Shepherd1Ewens, H. 2015. Architects Don't Care if Americans Hate Them. Vice. Available: https://www.vice.com/en/article/r3zqan/trolling-changing-the-world-and-uk-rock-with-architect [Accessed 24 March 2021]. and can often be spotted sporting one of their t-shirts on stage.
"The time to change is now. We've already left it so late that it's not even about saving the planet now it's about slowing down a process which we can only blame ourselves for. Being vegan can no longer just be about health benefits or empathy. Being vegan is now the only option we have to be a generation that made a difference."2Hindess, K. 2021. Architects' vocalist Sam Carter says, "Being vegan is now the only option." Available: https://uk.lush.com/article/architects-vocalist-sam-carter-says-being-vegan-now-only-option [Accessed 24 March 2021].
Sam Carter is the explosive lead vocalist for British metalcore band, Architects – who last year, achieved their first Number One UK Album. The band has gone from strength to strength, playing The Royal Albert Hall during the 2020 lockdown and recording their latest album at Abbey Road Studios.
Sam is not afraid to use the stage to voice his opinions, often speaking out about veganism and other political issues. In fact, as of 2015, Architects are an all-vegan band and Sam is a UK ambassador for direct-action marine conservation organisation Sea Shepherd.
Viva!'s Faye Lewis caught up with the frontman to talk about veganism, his love of animals and why it is his dogs have a better life than he does.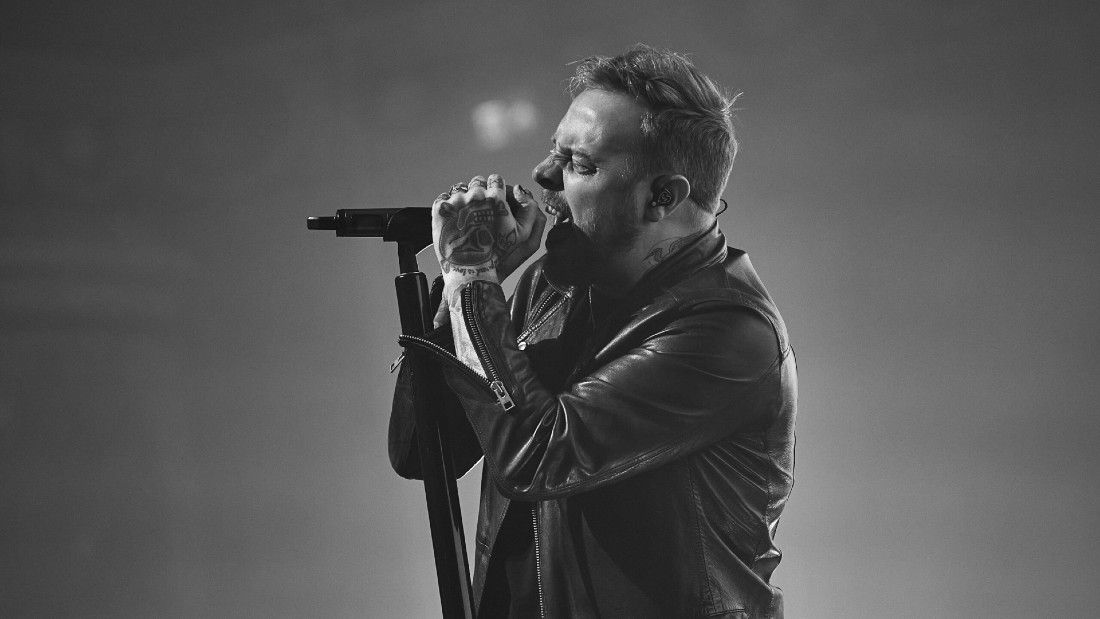 The biggest band in metal right now, have secured their first number one, thanks to their ninth album, For Those That Wish To Exist, which confronts extinction and the ongoing climate crisis. Viva!'s Head of Communications Faye Lewis caught up with renowned vegan frontman Sam Carter, to discuss his vegan journey, being a Sea Shepherd ambassador, and most importantly, his love of animals.
"It's crazy that two of you go into a supermarket and select food, but one of you is deemed mad for being vegan and caring about animals, and the other one is just normal. I often think if people didn't have supermarkets and actually had to kill their food themselves, the world would be 90 per cent vegetarian!"
Sam Carter, frontman of Architects, Brighton's hottest exports, has just uttered the words a whole legion of vegans the world over have been waiting for. 
"I just fucking love animals, I always have, and in particular, I feel a need to help animals that have suffered at the hands of humans, because it kills me."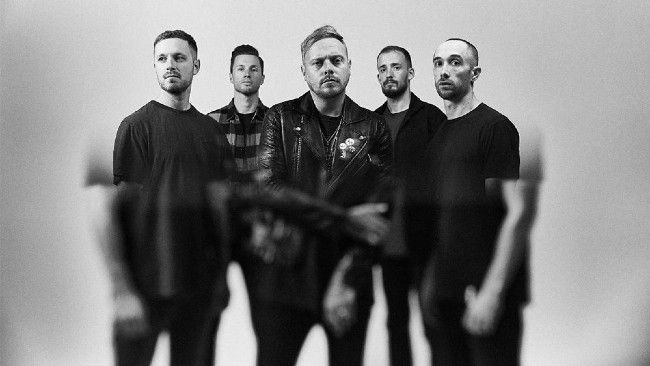 Rising fast while barely out of their teens, Architects (now completed by Dan Searle on drums, Alex Dean on bass, and Adam Christianson and Josh Middleton on guitars) blew up to become one of metalcore's most exciting prospects. Their music transcended metal's underbelly, not only through making confident, technically astute albums, but also by singing about subjects from political and environmental social commentary to personal themes of love and loss.
"I have always sung about things that matter, but the audience has grown," explains Sam. "So, it used to be that I would tell 100 people what is important and what I think at a show, now there's a lot more. Like 10,000 more," he considers.
"When you talk about animal rights, you're talking to a small pool of people initially, but the bigger you get, the more people you reach, and the more people who don't agree with what you say. Which doesn't make them bad people, but it does make them wrong," he laughs.
For anyone who hasn't heard of Architects, 18 years ago, their beginnings were humble. Formed in 2004, (under the initial moniker 'Counting the Days'), by twins Dan and Tom Searle, Architects' sound was characterised by heavy tech-leaning metal, a genre that withstood the first three albums.
Sam technically joined Architects when they were headlining their 2006 album Nightmare. At the time, their lead singer was Matt Johnson who was performing his final tour and Sam was introduced in the final song of the set.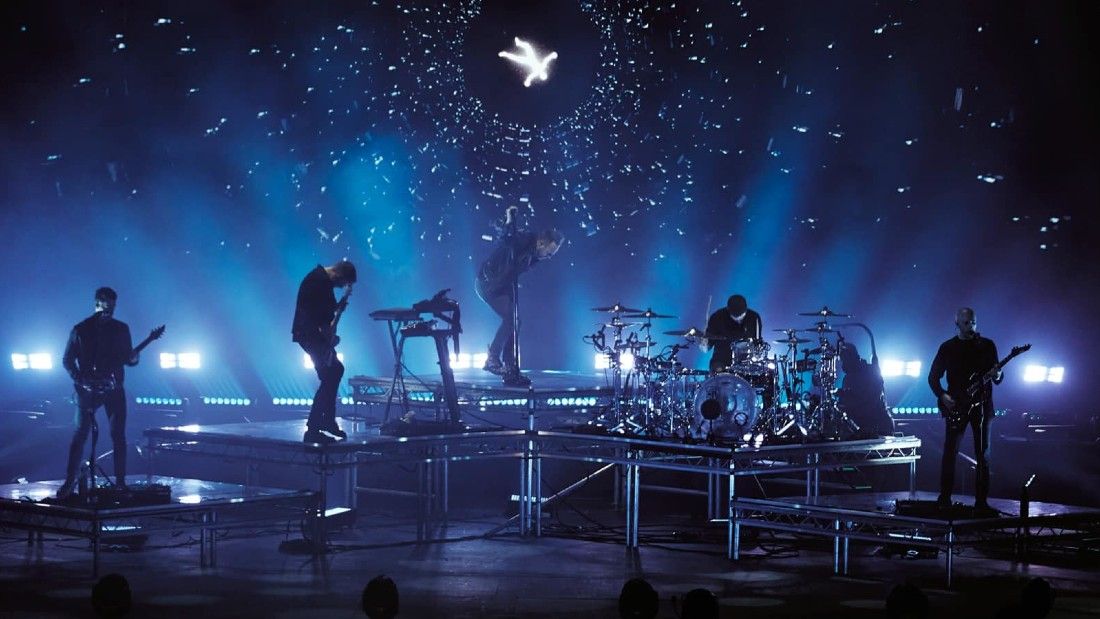 Between 2011 and 2015, they went on to release albums The Here and Now, Daybreaker, and Lost Forever / / Lost Together. During this time, they really built momentum with fans, appearing as festival main stage regulars and touring worldwide. In 2015, the band as a collective made the decision to go fully vegan.  
Soon after the release of 2016's seventh album, All Our Gods Have Abandoned Us, guitarist and principal songwriter Tom Searle tragically died, following three years of living with skin cancer.  In November 2018, the album Holy Hell was released, Middleton was announced as their new guitarist, and the arena tours came fast. 
By February 2021, they had their first number one album For Those That Wish To Exist, had played countless festivals, ticked off iconic venues like Alexandra Palace and The Royal Albert Hall, and followed this all up in 2022 with For Those That Wish To Exist Live, recorded at Abbey Road Studio and featuring Parallax Orchestra.  
It's safe to say, it's been a hell of a ride.
"Well, there's your eulogy, the water's polluted, my feathers caught in the spill." 
When we circle around to the songs on For Those That Wish To Exist, there's an urgency of a band that are mapping out a new future, but there's also a feeling that something is burning beneath the surface: the heaviest moments stem from the lyrics which are delivered in equal parts compassion and viciousness. 
Take Giving Blood, for example, where the implication is clear. "Well, there's your eulogy, the water's polluted, my feathers caught in the spill." 
Or on Black Lungs, where Sam screams with assurance; "You're gonna taste the ash and dust 'cause this world is dying in our arms."
"Nobody has a number one album who makes our kind of music and writes about the things we do," says Sam in disbelief. "It's like Leicester winning the Premier League. It just doesn't happen! It felt like a win for our fans as well. They helped us do that and they're such an important part of our band, it was mind-blowing," he says.
"That was what was so special, regardless of getting the number one, it was seeing the whole scene pull together and make it happen. People going out of their way meant so much because it felt like a needed win for everyone, and not being able to promote it due to Covid just made it so much tougher."
As Sam says, preserving the fundamentals of the scene they grew up in will always be inherent to the band: "Within the hardcore world, even years ago, so much stuff would go on with PETA where you would go to a show and get DVDs and pamphlets. Within hardcore, rock and metal it's a very compassionate community, and everybody looks after each other as best they can."
That has always been Architects' foremost goal: keeping the compassion, messaging, and language alive through their music. Sam grows most assertive when discussing this.

"I know it's not the same everywhere, but we tend to speak with such passion on so many different subjects, that animal rights and animal liberation will fall into that bracket as they are the definition of compassion and empathy.
A lot of heavy music is written about things that you are angry or upset about or things you wish you could change."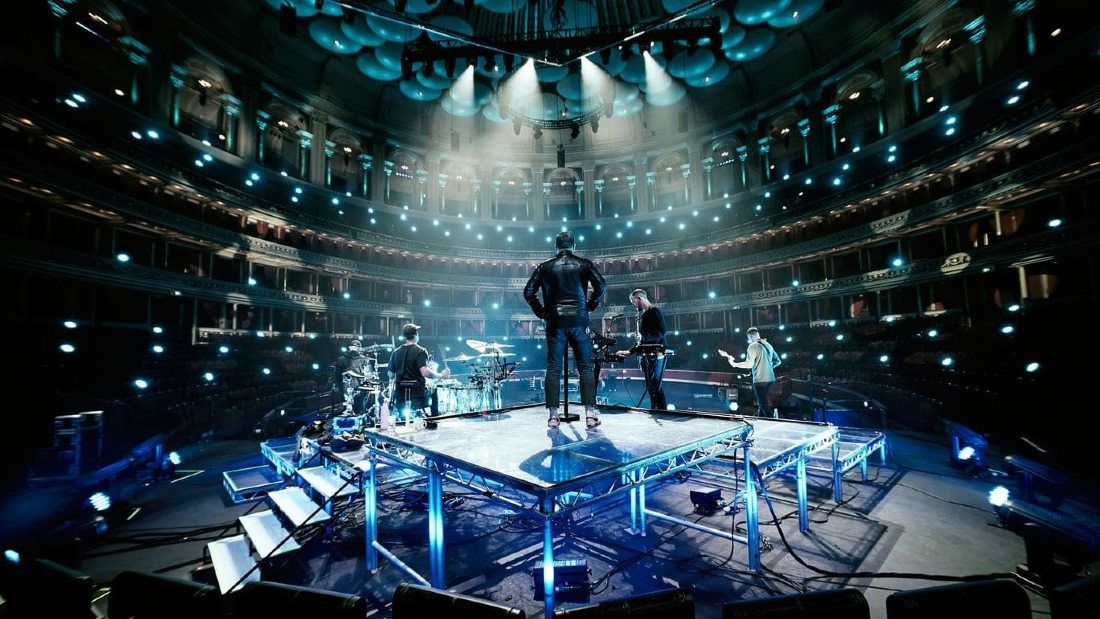 "The governments aren't fucking doing anything, so we have to do it. It's crazy."
When I catch up with Sam via Zoom, his praise for charities that help animals remains effusive. He commends Viva!'s 'Takeaway the Meat' ad in one breath, then in another, talks about his work as both a UK ambassador for direct action marine conservation organisation Sea Shepherd, and work as a friend and partner of Wunder Dog – a dog rescue charity based near his hometown of Hove.
"It has always been important for me, and Architects, to work with and draw attention to the selfless people and different animal charities everywhere," he explains. "These people aren't raising money to live lavish lives; they are raising money to do good. When you have a platform like ours, to me it would be insane to sit there and say to my fan base 'tell me how cool I am,'" he laughs. 
"So instead, I talk on behalf of charities and draw attention to these people who are doing amazing work. And so many people tell me how great or kind I am for doing that, but really, they have missed the point. I mean I appreciate them saying that, or course, but it is not about me, I am not amazing."
This is another reason why Sam's desire to work with animal charities is palpable – he can help to make a difference and improve the lives of animals and the people working with them. 
"For a long time, I wanted to do something with Sea Shepherd, but I would be absolutely terrible on a boat, the sea absolutely terrifies me, and I think that might stand in my way," he laughs. "I would have to get over that put it aside to help." But joking aside – Sam did help draw attention to their cause. 
"When we played in Australia, we played with Parkway Drive, and they had a few shows where Sea Shepherd turned up to sell merch. I spoke to them and after that I bought a shirt and wore it relentlessly and spoke about them continuously. On our next UK tour, I invited them to our shows and they came to London and Brighton – and then every show we played," Sam recalls. 
"After this, they got in touch to say 'you talk about us every night and wear the shirts and do a lot of promotion, and Sea Shepherd has raised money from the stalls on your tours.' This hadn't happened before, so they asked if I would like to become an ambassador. I was very flattered, and Architects designed some merch and gave them the profits. I visited the boats in Australia and Paul Watson came to our gig in Paris and it was great. They are heroes of mine and I love every single person that dedicates their time to helping the amazing creatures in the ocean.
I think it's so important, and again, it's out of sight out of mind, because nobody knows what the fuck is going on, but there are these fucking legends out there saying 'not on my watch' and I love them for that." 
"The governments aren't fucking doing anything, so we have to do it. It's crazy."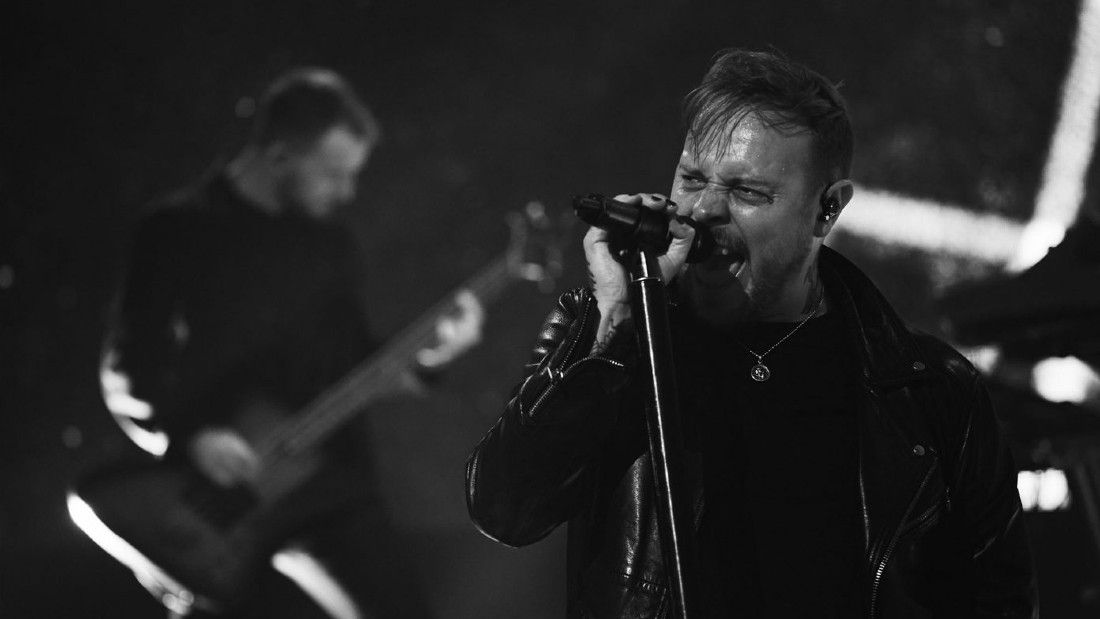 Twelve years after going vegan for Sam, a journey he describes as "long and filled with Linda McCartney sausages," he still feels there is a huge gap in public knowledge around how meat is produced and the inherent cruelty of animal agriculture. 
"It used to be 50p extra for soya milk in a coffee, and I used to think; how is a bean more expensive than something you have kept alive – barely – but kept alive and milked? It is insane to me, then the more you join the dots, the more you see that the government is paying these subsidies to farmers and these fucking insane operations," he states. "So, the smaller companies that are around, charging 50p for soya milk, are actually running at the bare minimum profit, for not having the same subsidies. Despite being the ones doing something good."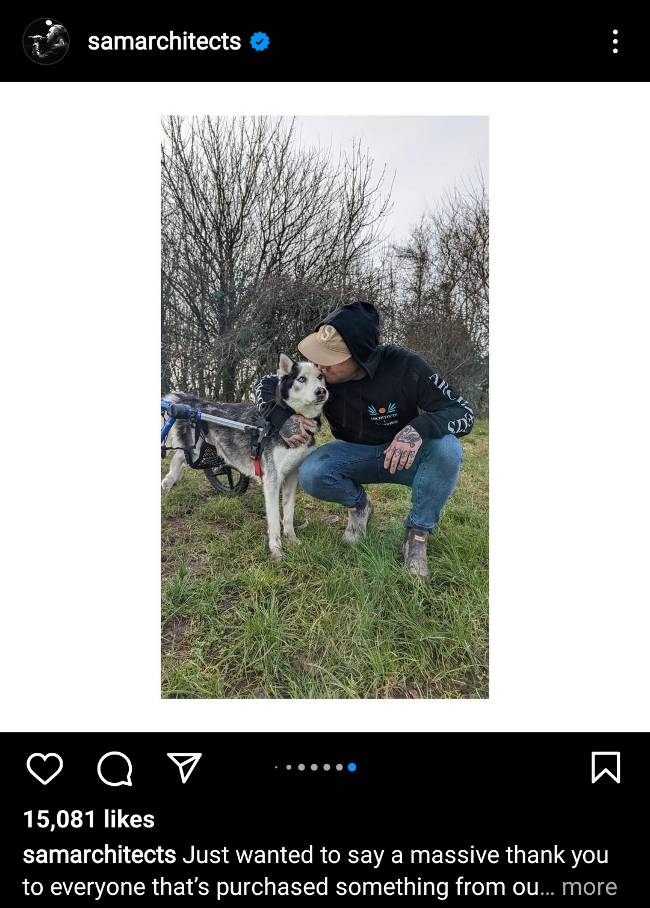 Architects and Sam are widely respected amongst fans, critics, and animal lovers alike, and have spurned loyal followers in the process. While Architects' musical merits alone will see them heralded and worthy of the plaudits, it's the genuine unflinching soul at the heart of their music that exposes just how seriously Architects care, and this translates into life away from the band. No more has this been evident than their collaboration with Wunder Dog, an animal rescue charity Sam became involved with during lockdown. 
"It's been really hard for me to have nothing to do, it's been a real adjustment period to go from touring all the time to having that all taken away due to the pandemic," he explains. 
"I am not very good at sitting by myself or sitting with myself and trying to do things to distract myself. Nothing was filling that hole." 
That was when Sam became aware of Maggie, a dog at the heart of the Wunder Dog rescue charity. 
"I fell in love with Maggie, she is an amazing dog, and her story kills me every time I think about it. She was shot 14 times and used for target practice," he says in disbelief. "She is blind, has one ear and is now a PAT dog that goes to schools, hospices, and old people's homes, and she is there to comfort humans and help humans that are sad and have anxiety," he says. "I just think it's what made me fall in love with her. That despite what humans have done to her, she is still one of the kindest, loveliest dogs in the world. I walk with her twice a week and you wouldn't know she is even blind!" 
From here, meeting with the owner of Wunder Dog Kasey, and getting out with the dogs she brought over to the UK and cared for, was therapy for Sam. "When she asked me to come along and meet Millie and Maggie, I was like oh my God! This is like meeting The Beatles for me!" he laughs. 
"But I also thought this is a lot of work for a one-woman operation with six dogs. We spoke because she would do fundraisers for the dog's wheelchairs. They are not cheap and she wasn't a registered charity at the time, so she would use a PayPal link to ask if anyone could contribute for dog wheelchairs," he says. "I messaged her and asked how much was left to raise, she told me, and I instantly transferred the money. Then I would see her rescue another dog, every time I messaged her to offer my support."
Both passionate vegans, they struck up a friendship and Sam realised the true cost of looking after the dogs. Upset to hear that she was living in the red despite having a day job, just to try and provide and care for the dogs, Sam made the decision to lend a helping hand. 
"The band and I made the decision to design a hoodie to raise funds. I knew a designer who had foregone his fee for something before to help, so I reached out to him and he agreed to help."
He goes on: "The amount raised is incredible, and we as a band also donate to Kasey separately. It's nice to see our fan base pull together and the money will make such a huge difference to dogs that come over. Every time I see Kasey, we both start crying," he admits. 
"Kasey admitted she had no idea about our band or who we were, she just thought I was a crazy dog guy," Sam laughs. 
Given his love of dogs, it would be amiss not to talk about his own dogs. In April 2022, Sam released his first children's book 'Sophia Fox Dog Gets Adopted', which was co-written with his fiancé Abby Kirk.
The book was written when Abby was working in a school, with many children who had been in foster care or through the adoption process. She realised that those kids' stories were largely not represented in children's books, and so they wrote a book for the class to show that their stories were important too, using their rescue dog Sophia as the lead character. 
"Sophia is my first rescue dog from Romania, and the bond I have with her, wow. She is my best friend, I never felt anything like that in my life," Sam admits. "When they found her, she was six months old, wandering the streets. But now she lives in Hove and whatever she wants she has," he laughs.
His second dog Lucky is also a rescue dog from Romania. 
"I found Lucky when playing a show out there, I gave a really impassioned speech as I felt it was important to talk about my relationship with my dog from Romania." It was a plea as the way view dogs are viewed and treated in Romania differs a lot from the UK. 
"I said if you have room in your heart and house, these dogs will make your life better," he explains. "I got back to the tour bus at 1am and someone said there's a dog in the car park. I got out of bed, opened the bus door, and saw Lucky. She twiddled her head, looked at me, and I thought "oh fuck." 
Sam jumped into action, giving her water and trying to feed her food, which she wouldn't take. 
"She was so nice to our crew, 20 odd men in hoodies, and was rolling on her belly letting us play with her," he remembers; "She had dreadlocks, cuts on her, someone had cut off her tail. But she was still so nice and lovely."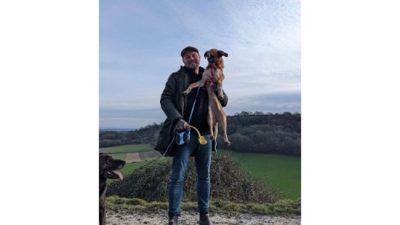 Desperately calling around trying to get help for the dog to no avail, at 3am Sam managed to get through to a UK contact he had at Romanian Recue Appeal, who helped him with Sophia. 
"I used the 'I may not have mentioned it, but I am in a band, and I really need help for this dog' line, but God bless them, five minutes later, one woman who fostered Sophia got back to me and said "this woman is going to call you and sort it out from there," he says; "but bear in mind, our bus had to leave at 5 am to fly home, so the clock is counting down!" 
The woman did call, but couldn't get there until 10 am, and the only option seemed to be Sam missing his flight, and the panic and stress were clearly evident. 
"I tweeted asking for support in Romania, and posted a photo of Lucky. This girl called Maria got in touch, she said "I can meet in 15 minutes I want to help and do my bit." Then 15 people turn up in two cabs. Thankfully, Maria was among them, and what I saw was how lovely Lucky was again with strangers. I thought this is cool, because Sophia is lovely, but can be a little reactive with strangers so if I brought another dog into our house, how will she be? But this dog doesn't care – she is fine." 
Once they had left in a taxi, he received a text to say that Lucky was really ill and she wasn't eating because of a disease. 
"They said she would have been dead in a week if you hadn't found her. I was like she found me! And they asked me what do you want to do? I said I will pay for whatever she needs. No question, I love her, she is my dog. After the procedures she got dropped off in Hove. She is called Lucky because she is fucking lucky she picked the right tour bus to get some peanut butter! both my dogs are spoiled! And they both have better lives than me," he laughs.
While animal adoption is sadly not something everyone can do, in a landscape still rife with misinformation and stigma around veganism, one thing nobody can argue with is that when it comes to animal suffering, veganism is the most compassionate and one of the easiest things that ANYBODY can do. 
"The best part about being vegan, is that you know you are not responsible for the horrible things happening," states Sam. 
"It's not me, I am not letting that horrible stuff happen to these animals. I feel sad knowing it does happen, but I can sleep at night knowing that I have not hurt them. I am not vegan for health, I am sure I have benefited from that – and great! but for me, I fucking love animals. I can't walk past a pigeon without looking at it and trying to see if it is okay. I can't see why we as people think we are more important and think these animals can't feel and experience pain or are not capable of connection. It drives me up the fucking wall."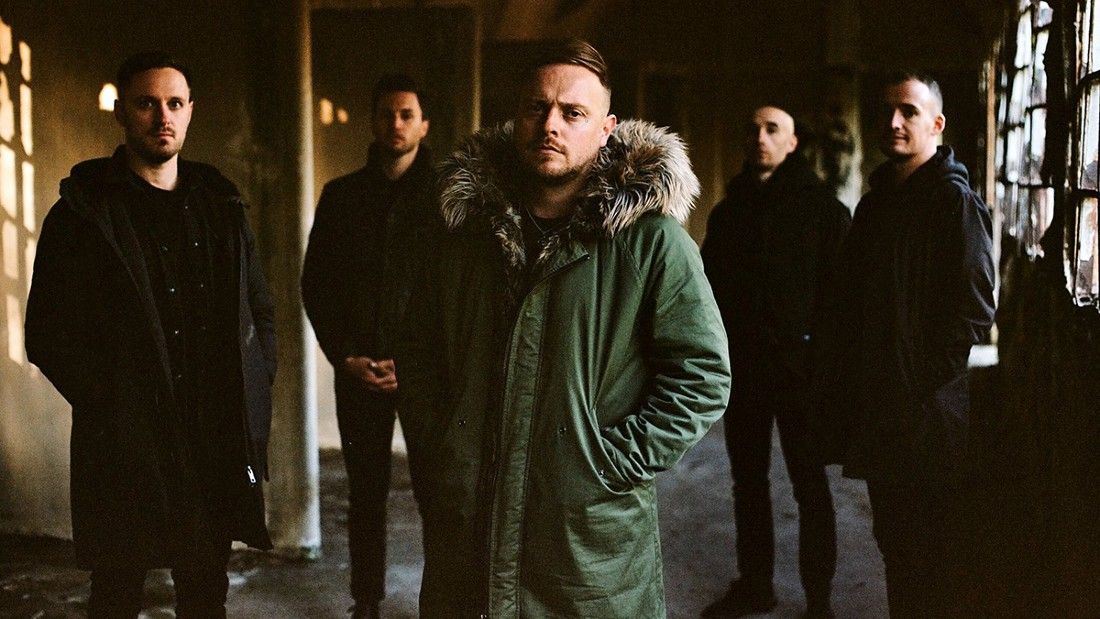 Scroll up