Russell Simmons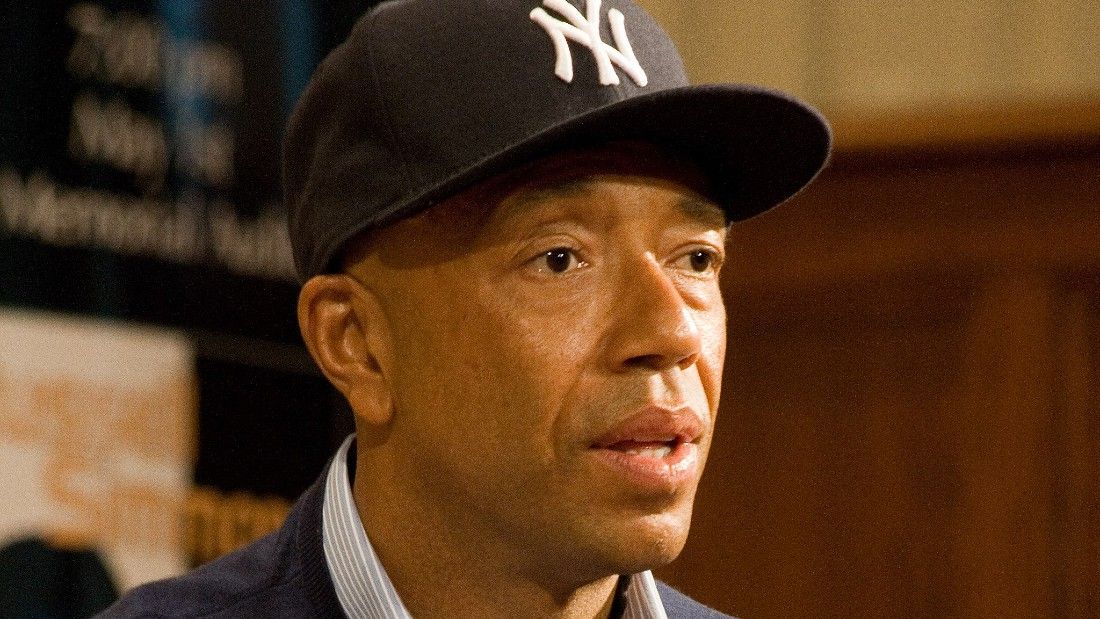 Russell Simmons is an American music executive and co-founder of the hip hop record label, Def Jam Recordings with Rick Rubin, which included some of the biggest names in rap including Beastie Boys and Run DMC.
Simmons has been vegan since 1999. He came to veganism through practising yoga and Ahimsa. In 2015, Simmons authored a book called The Happy Vegan: A Guide to Living a Long, Healthy, and Successful Life.
Unfortunately, Simmons' philosophy of causing no harm has been put in doubt by many allegations of sexual assault.
"I began my journey to a vegan lifestyle back in the mid '90s. My friend, the great photographer Glen E. Friedman, had been pestering me to watch Diet for a New America for years. We were staying together on St. Barts one year, and I finally gave in and watched it. When I saw all the middle-aged men dropping dead after eating a hamburger, I saw my future. When I saw how the animals were being abused, and how factory farming was destroying the environment, I felt sick to my stomach. When the film was over, I looked at Glen and said, 'I ain't eating this @#$%&! anymore.'"1Imatome-Yun, N. 2016. The Happy Vegan: Mogul Russell Simmons on How His Lifestyle Fuels His Success. Available: https://www.forksoverknives.com/wellness/the-happy-vegan-mogul-russell-simmons-on-how-his-lifestyle-fuels-his-success/ [Accessed 7 September 2021].
Scroll up