Phil Collen – Def Leppard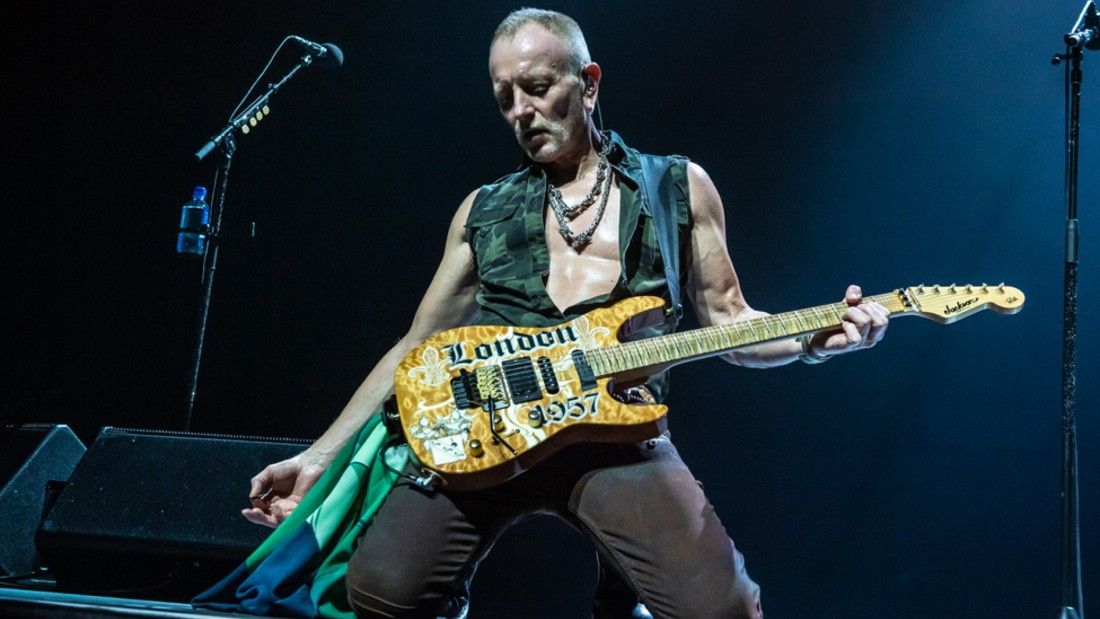 Phil Collen is the lead guitarist for British rock group Def Leppard and has been shredding with the band since 1982. He is almost as well known for his incredible physique as he is for his axe skills.
Like many rock stars in the eighties, Collen once lived a life of excess, indulging in alcohol and unhealthy habits. But in 1984, Collen quit the bottle and began eating healthily and exercising regularly. This is also when he became a vegetarian, after realising meat was a product of horrific violence. Many years later Collen went fully plant-based diet for health reasons.
"Thirty-two years ago, I became a vegetarian. I always thought it was a bit weird eating dead bodies even though my parents said it was all right. But I saw 'The Texas Chain Saw Massacre,' and that did it. In the movie, they're doing the same thing to people that they do to animals, and so I gradually got off eating meat…. The health thing came way later. Veganism came four years ago, and it was more of a health decision."1Fell, J.S. 2015. How Def Leppard's Phil Collen traded the booze for a better body. Los Angeles Times. Available: https://www.latimes.com/health/la-he-phil-collen-def-leppard-interview-20150627-story.html [Accessed 24 March 2021].
Scroll up