Moby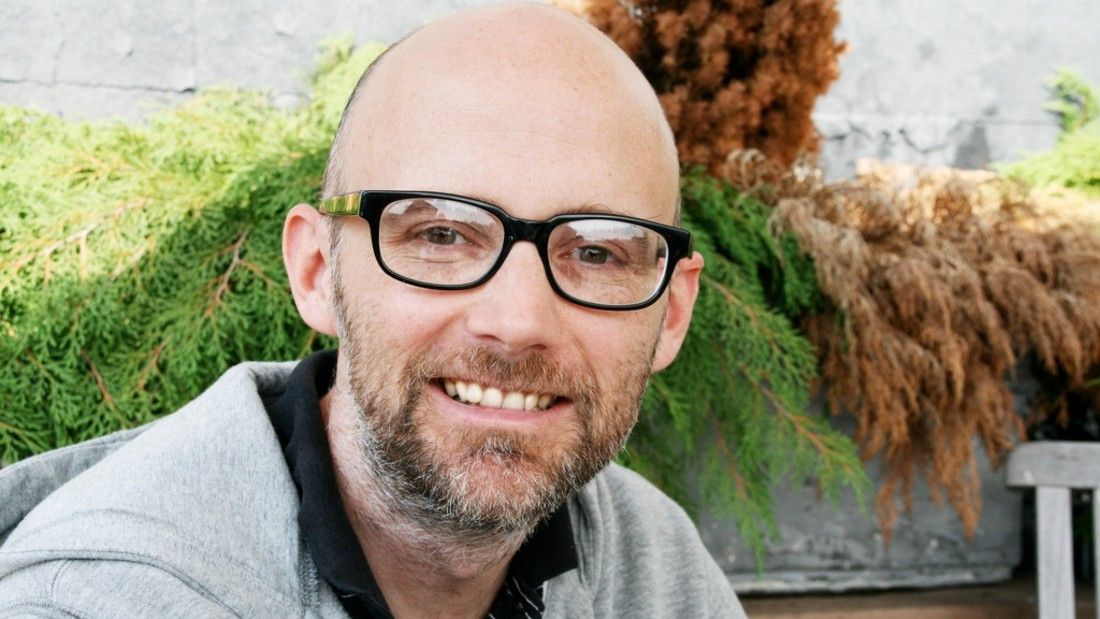 Moby first gained worldwide recognition with his electronic album Play, which was actually his fifth studio release. His previous album was a much more eclectic punk-inspired offering called Animal Rights. On Play's first release in 1999, it didn't have much of an impact in the charts despite its critical acclaim. Moby therefore made the songs available to television, film and commercials in order to get his music to people's ears. The strategy worked and Play began climbing the charts until it reached number one in 2000.
Moby is one of the best-known vegan musicians – not least for the huge "ANIMAL RIGHTS" tattoos he has etched into his arms and the "VEGAN FOR LIFE" tattoo on his neck, in response the vegan influencers abandoning the lifestyle. When it comes to veganism, subtlety is clearly not in Moby's vocabulary, which makes it easy for us to determine the motives of his plant-based diet.
Moby became vegetarian in 1985 and two years later he was vegan, a long time before it was cool. Over the years Moby has worked with and made large donations to animal rights charities. Moby has donated profts from his autobiography and music, and even sold his $1.3 million New York home so he could give the profits to charity. In 2016 he organised The Circle V Festival with fellow vegan Tony Kanal of No Doubt and DREAMCAR.1Pritchett, L. 2021. Who Is Moby and Why Is He Vegan? LiveKindly. Available: https://www.livekindly.co/who-is-moby-vegan/ [Accessed 23 March 2021]. Moby never shies away from using his platform to advocate for animal causes.
Moby joined us on the Viva! Vegan Podcast, February 2023, to discuss his journey to veganism, using his creativity to address animal rights issues, the differences in the adoption of veganism between the UK and the US, and his documentary Punk Rock Vegan Movie.
"My reason for becoming a vegetarian was simple: I loved (and love) animals and I don't want to be involved in anything that leads to or contributes to their suffering… in 1987 I gave up all animal products and became a vegan. Simply so that I could eat and live in accordance with my beliefs that animals have their own lives, that they're entitled to their own lives and that contributing to animal suffering is something that I don't want to be a part of."2Moby. 2014. Opinion: Why I'm Vegan by Moby. Rolling Stone. Available: https://www.rollingstone.com/culture/culture-news/opinion-why-im-vegan-by-moby-109628/ [Accessed 23 March 2021].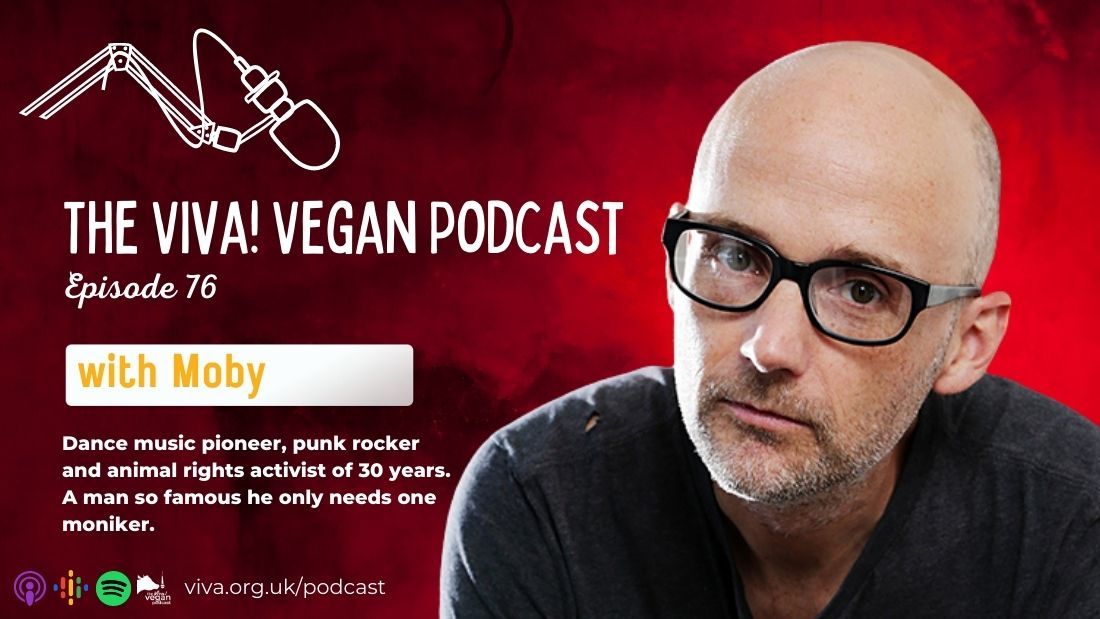 Episode #76: Moby – Dance music pioneer, punk rocker and animal rights activist of 30 years. A man so famous he only needs one moniker.
In this interview, Moby chats to Viva!'s head of communications, Faye Lewis, about his journey to veganism, using his creativity to address animal rights issues, the differences in the adoption of veganism between the UK and US – and the dangers of the far-right taking over Twitter.
He also discusses his former friendship with Elon Musk and his brand-new documentary Punk Rock Vegan Movie. The film explores punks' relationship with veganism and includes interviews with a host of key players in punk and rock history.
Faye is then joined by Lex, Viva!'s head of investigations, to discuss punk rock, the straight edge movement, perceived animosity amongst animal rights groups and Faye's unnerving obsession with The Matrix movies.
If you enjoyed the show, please don't forget to rate, review and subscribe to help new listeners discover us. 
Click here to listen to the podcast
You might also like...
Scroll up