Johnny Marr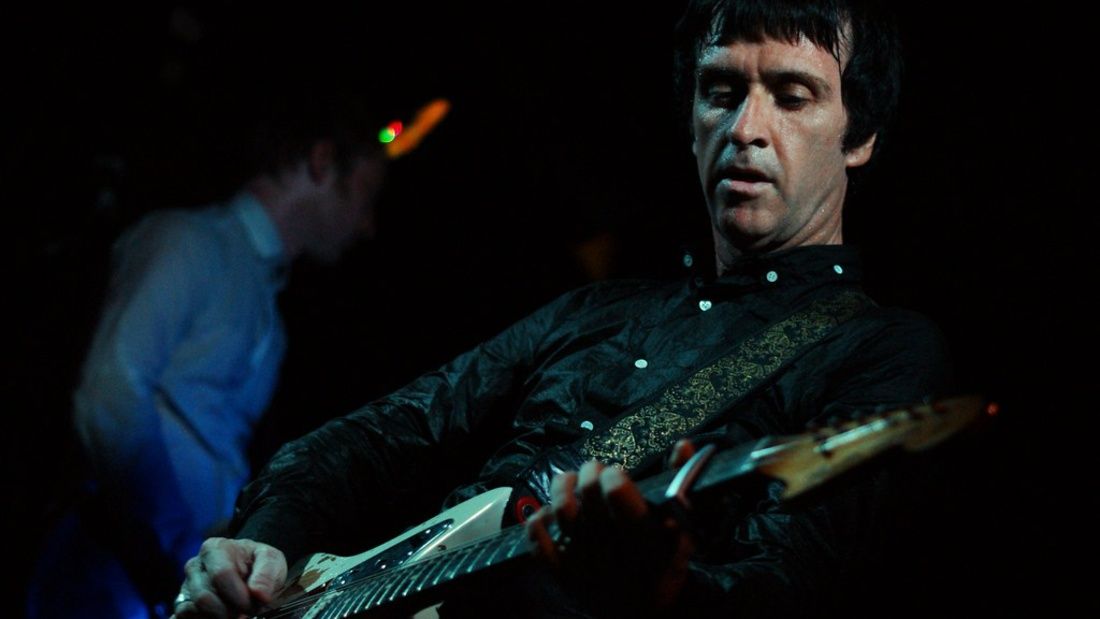 Vegan musicians don't get much more legendary than Johnny Marr, the guitarist and co-songwriter of The Smiths. After The Smiths broke up in 1987 due to differences between him and Morrissey, Marr has been a member of the Pretenders, The The, Electronic, Modest Mouse, and the Cribs. He has also been a session musician for a number of artists.
Marr became vegetarian in 1985, in solidarity with Morrissey: "It's not a good idea to have a number one album called Meat Is Murder and be seen eating a bacon sarnie."1Lane, E. 2014. How to press rewind on your liver, by Johnny Marr. Men's Health. Available: https://www.menshealth.com/uk/health/a750037/johnny-marr-healthy-lifestyle-running-habit/ [Accessed 19 March 2021]. Morrissey and Marr's song has become an anthem and slogan for vegans and vegetarians all over the world.
In the mid nineties, Marr stopped conforming to the rock'n'roll stereotype of alcohol and cigarettes, ditching both and also becoming vegan when he moved to Portland, Oregon in 1995. He also nurtured a love for running.
"Making a record called Meat Is Murder, that was nearly twenty five years ago. It wouldn't have been right for me to play that song and not be vegetarian. The funny thing is that up until then my only interaction with animals had been 'I hope this dog doesn't bite me', because I grew up on a council estate in England, but when I stopped eating animals I actually started feeling more empathy towards them, "2Wallis, L. 2011. Johnny Marr Interview. Available: https://www.louisewallis.net/johnny-marr-interview/ [Accessed 19 March 2021].
Scroll up