Davey Havok – AFI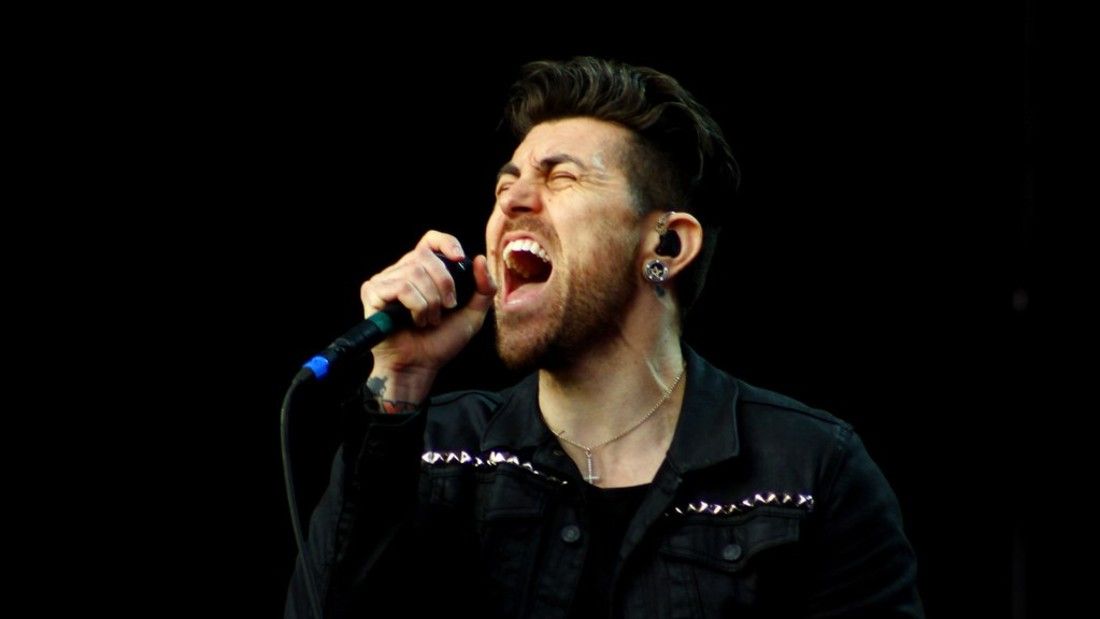 Davey Havok is best known as the singer for American goth-punk band AFI (A Fire Inside). Other musical projects have included Son of Sam, with members of Samhain and Danzig, Blaqk Audio and XTRMST with AFI guitarist Jade Puget, and Dreamcar with members of No Doubt. Davey has also dabbled in acting, with various small roles including playing St Jimmy in Green Day's American Idiot musical on Broadway.
Davey is a long-time vegan, being involved in the vegan straight-edge punk scene in the early nineties:
"I was a vegetarian for two years before taking the step into veganism. It truly was the straight edge and hardcore scene that influenced me to be a vegetarian in the first place and that educated me in health and animal rights, and it was the same community that led me to veganism by education. There was actually a book I read called Diet For A New America by Dr. John Robbins and it was immediately thereafter that I decided to make the change."1onetowatch.com. 2013. Got (Dairy-Free) Milk? An Interview With Davey Havok. Available: https://www.onestowatch.com/blog/got-dairy-free-milk-an-interview-with-davey-havok [Accessed 16 March 2021].
Davey has also created several limited edition cruelty-free clothes lines and has campaigned against the leather industry.2Peta. 2021. AFI's Davey Havok Happily Goes Naked Rather Than Wearing Leather. Available: https://www.peta.org/features/davey-havok-rather-go-naked-leather/ [Accessed 16 March 2021].
"I am a vegan out of my love and respect for animals, as well as respect for myself."
"…it's absolutely unacceptable to torture and murder animals simply for our enjoyment."3The Chickpeeps. 2021. S3, Ep17: Davey Havok. Available: https://www.thechickpeeps.com/episodes/2021/2/3/s3-ep17-davey-havok [Accessed 16 March 2021].
Scroll up