Bryan Adams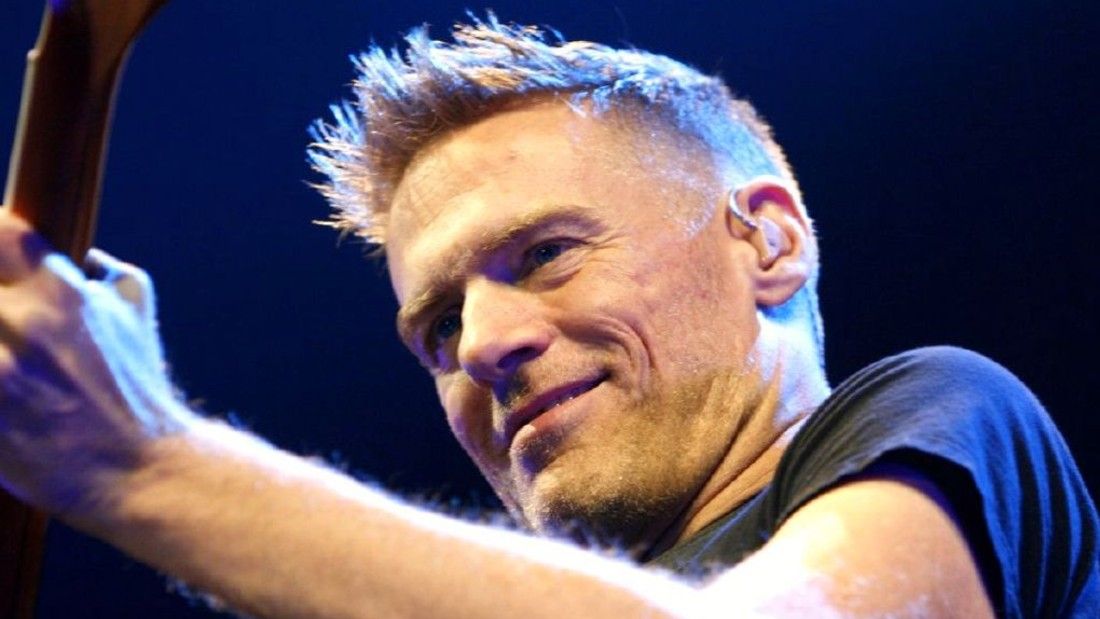 Bryan Adams is a record-breaking rock singer and song writer from Canada. It was his 1984 album, Reckless, which made him a worldwide superstar, featuring the hits Run To You and Summer of '69.
In 1991 Adams recorded the theme song for Robin Hood Prince of Thieves starring Kevin Costner. The song, (Everything I Do) I Do It For You, spent 16 consecutive weeks at number one in the UK charts. Over time, Bryan Adams has become more pop than rock, recording mainly ballads. In 1998 he recorded a duet with Spice Girl, Mel C.
As well as a world renowned musician, Bryan Adams is a dedicated philanthropist. Bryan founded and funds the Bryan Adams Foundation which focuses on humanitarian work.
Since the early nineties Bryan has supported many animal causes including Greenpeace, the Dian Fossey Gorilla Fund International and other animal rights organisations.
Most of the internet claims that Bryan has been vegan since he was 28, yet in an interview with PETA Bryan states he become vegetarian at 28 and it sounds like he found the vegan path a bit more gradually1Peta. 2021. Bryan Adams on Animal Rights and Being Vegan. Available: https://www.peta.org/features/bryan-adams-animal-rights-vegan/ [Accessed 16 March 2021].:
In 2021, Adams announced that he had become a founding member of a dairy-alternative company, called bettermoo(d), producing a foamable, gluten-free oat drink.2Webber, J. 2021. Bryan Adams' Vegan Dairy Company Eyes IPO, And More Plant-Based Business News. Available: https://plantbasednews.org/news/economics/bryan-adams-vegan-dairy-plant-based-business-news/ [Accessed 9 November 2021]. Keep an eye on supermarket shelves for the beverage.
"Being sympathetic to animal rights is just something that came very naturally to me. Perhaps because I used to have dogs growing up, and you know they became part of the family. And it never occurred to me growing up … I never put the whole thing of animal cruelty and that together as a youngster. But the moment I began to understand what was going on with the treatment of animals, it led me more and more in the way of the path I am [on] now, which is a complete vegan."
"For those people who aren't veggie or vegan it was the best gift I could ever give myself to do it. I am turning 57 years old this year and I work hard, I am always on the move but I have tonnes of energy because I am plant-based. It is absolutely the best thing you could ever do for yourself. It is a great path."3VeganLife. 2016. Vegan Legend Bryan Adams Shares His Thoughts On Veganism. Available: https://www.veganlifemag.com/vegan-legend-bryan-adams-shares-thoughts-veganism/ [Accessed 16 March 2021].
Scroll up