Akala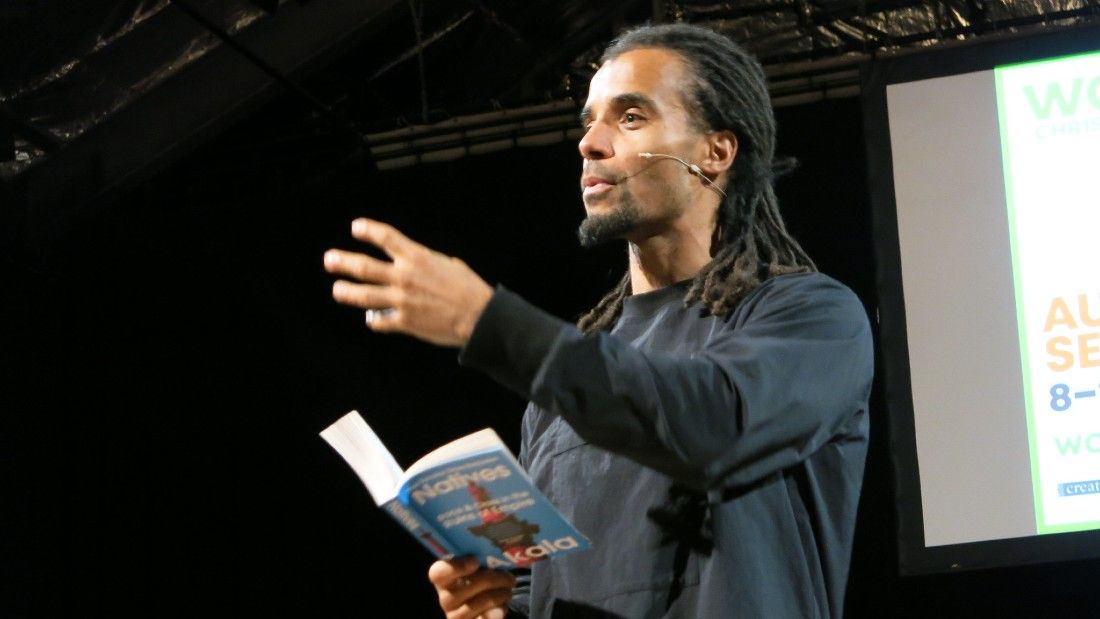 Akala (Kingslee James McLean Daley) is an award-winning rapper, a journalist, author, activist and poet from London.
He has written three books. His first, Natives, deals with issues of race and class. His second was a graphic novel called Visions, which – although semi-biographical and with themes of indigenity and ancestry – is more in the realm of magical realism. He has also written a children's book, Hip and Hop: You Can Do Anything.
Akala has always addressed politics through his music. His debut offering, It's Not a Rumour, won a MOBO Award for Best Hip Hop Act. He has since released Freedom Lasso, Double Think, The Thieves Banquet and Knowledge is Power.
Akala was a staunch supporter of Jeremy Corbyn making many television appearances and writing articles in support of the Labour leader.
Akala eats a plant-based diet for health reasons, believing humans are not designed to eat meat or consume dairy. He feels healthier and stronger since giving up meat.
"I don't believe human beings are designed to eat meat, I believe that meat is detrimental to our health… Humans are the only animals in the world that drink another animal's milk, and we just assume it's normal and logical, and people will actually argue with you until they're blue in the face that humans are designed to drink cows milk. But we're not cows."1vegan hip hop movement. 2015

Akala on Veganism. Available: https://www.facebook.com/veganhiphopmovement/videos/akala-on-veganism/10153918092404258/ [Accessed 12 March 2021].
Scroll up