Sara Pascoe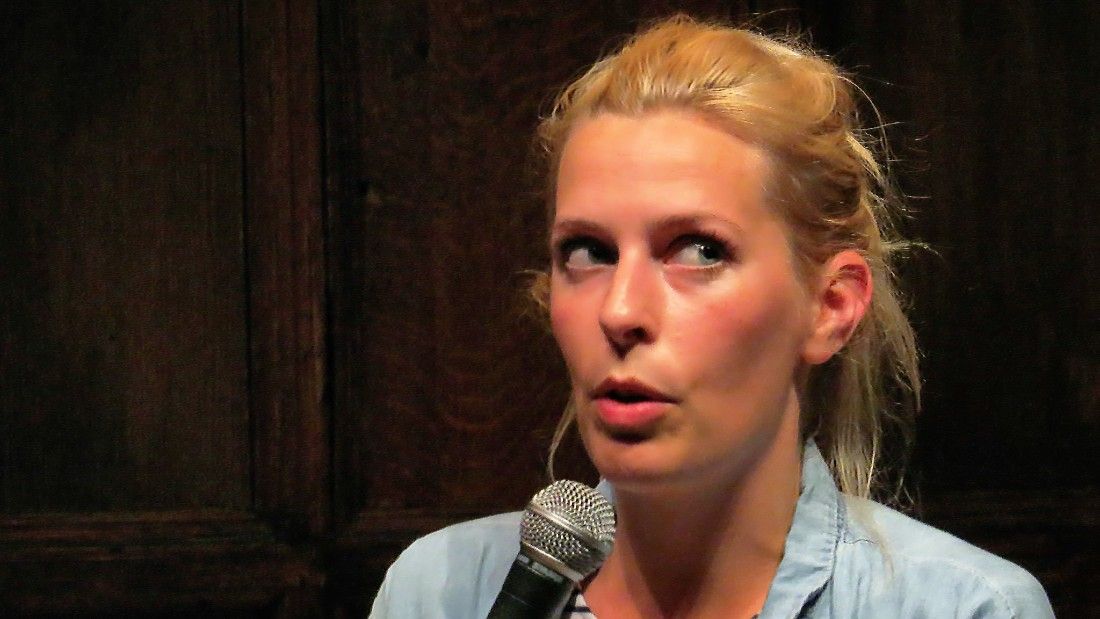 Sara Pascoe is a British stand-up comedian, author and actor. She is best known for her appearances on shows like 8 Out of 10 Cats, Mock the Week and QI. She has also written two books: Animal: The Autobiography of a Female Body, was published in 2016 and Sex Power Money was published in 2019.
Sarah became a vegetarian at the age of seven after visiting a farm and realising the animals would be killed for food. She later turned vegan.
"I became a vegetarian at seven. I went on a school trip to a farm and loved the animals. I told Dad I was going to be a farmer because I wanted to look after animals and show them to children, but he said that's what we eat, chopped up. I was aghast."1Hind, J. 2017. Sara Pascoe: 'All my ex-boyfriends become vegan, and it's really annoying'. The Guardian. Available: https://www.theguardian.com/stage/2017/dec/17/sara-pascoe-vegan-boyfriends-food-ethics-dieting [Accessed 12 May 2021]. 
Scroll up