Romesh Ranganathan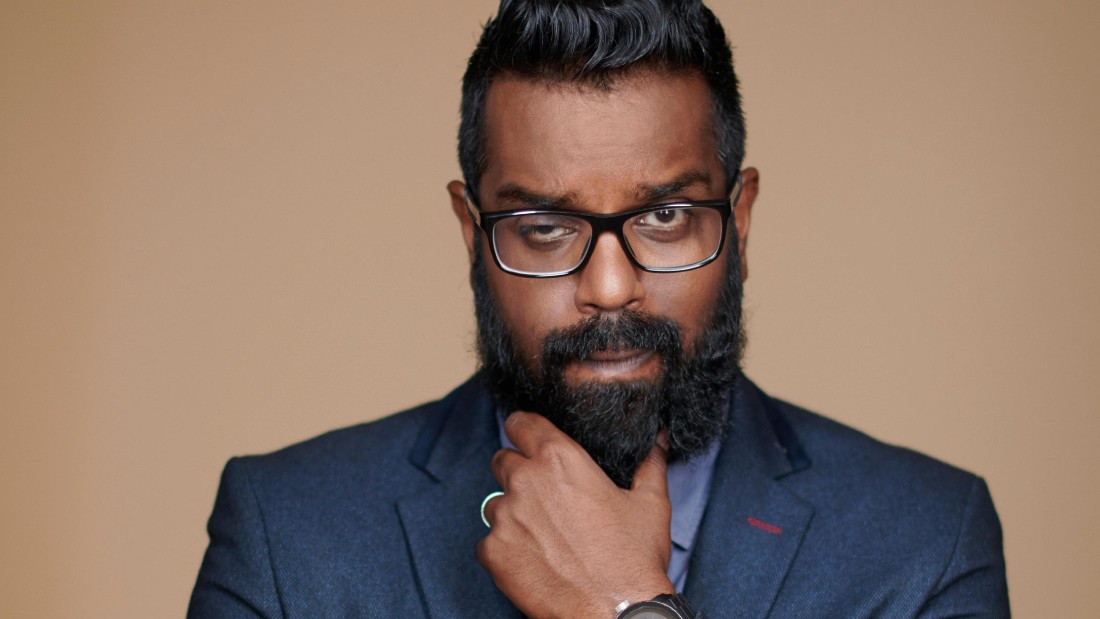 The comedian has been vegan since 2013, and was vegetarian prior to that.
While on a 2015 Jonathan Ross show he joked about silly questions people ask about his diet, such as "What do you have… water?" to which he replied "I have compassion."
Romesh sat down with Viva!'s head of comms, Faye, before his headline appearance at 2023's Vegan Camp Out for a candid chat about his decade-long vegan journey, including why people direct anger at vegans and can't perceive them as being funny. He also discussed his love of The Great British Bake Off and the importance of raising more awareness about the horrors of the dairy industry.
You can catch the filmed episode here.
Viva! Podcast is also on Apple Podcasts, Google Podcasts, Spotify and lots of other apps and websites.
"People Hate Vegans Because They Know It's The Right Choice"

Romesh Ranganathan
Scroll up