Rooney Mara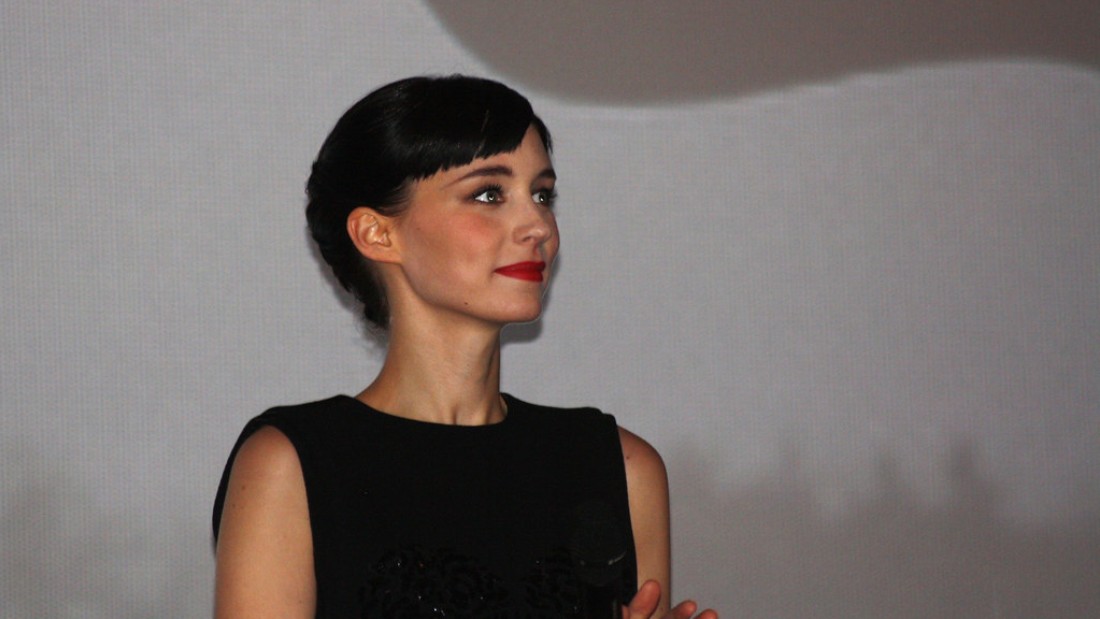 Rooney Mara is The Girl with the Dragon Tattoo star, younger sister of Kata Mara (well known for her role in House of Cards) is a vegan.
Patricia Rooney Mara made her acting debut in 2005, and has gone on to star in films, such as the remake A Nightmare on Elm Street, The Social Network and Trash. In 2011 she portrayed Lisbeth Salander, the title character in the American version of The Girl with the Dragon Tattoo, based on Stieg Larsson's Millennium book series. For her performance in the film, she received critical acclaim and was nominated for an Academy Award for Best Actress and a Golden Globe Award for Best Actress in a Motion Picture – Drama. In 2013, she starred in the thriller Side Effects, the independent drama Ain't Them Bodies Saints and the acclaimed sci-fi romantic drama, Her.
Mara was excited to share her favorite vegan foods with fellow cast members of Ain't Them Bodies Saints through a vegan dinner hosted by Nylon and ASOS during the Sundance Film Festival.
Mara has also recently launched a vegan clothing and accessory line called Hireath.
"I'm also vegan; I basically eat only fruits and vegetables. I've never felt better than I do now."

Rooney Mara
Scroll up