Natalie Portman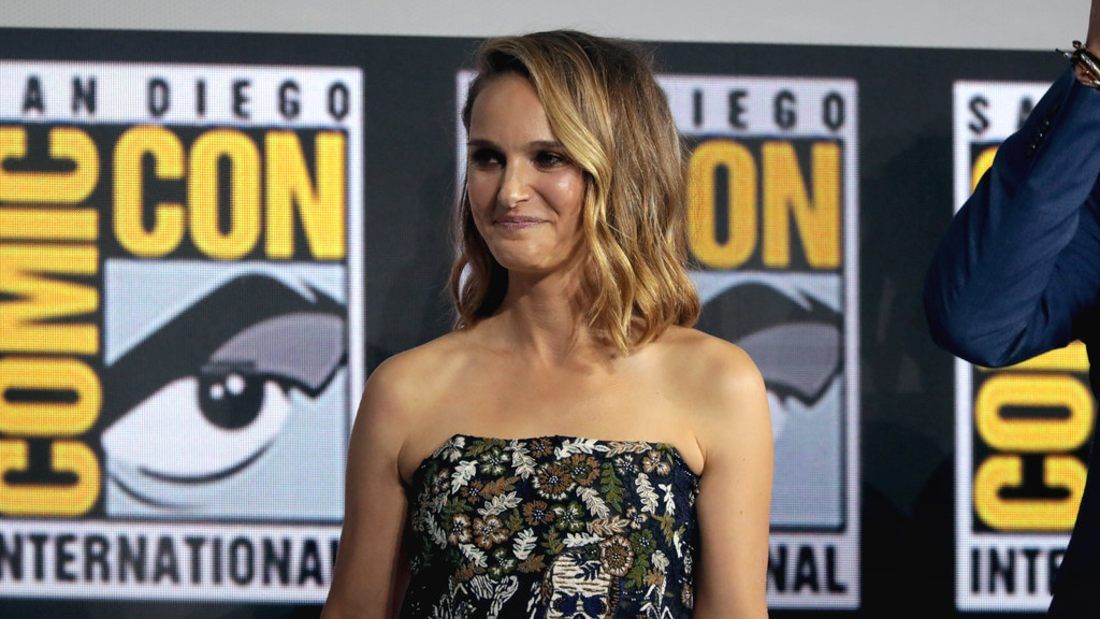 Natalie Portman is an film actor, producer, and director with dual Israeli and American citizenship. She is the recipient of various accolades, including an Academy Award and two Golden Globe Awards.
Portman made her feature film debut as the young protégée of a hitman in Léon: The Professional (1994). While still in high school, she gained international recognition for starring as Padmé Amidala in Star Wars: Episode I – The Phantom Menace and received critical acclaim for playing a precocious teenager in the drama Anywhere but Here (both 1999). From 1999 to 2003, Portman attended Harvard University for a bachelor's degree in psychology. She continued acting while at university, starring in The Public Theater's 2001 revival of Anton Chekhov's play The Seagull and the sequel Star Wars: Episode II – Attack of the Clones (2002). In 2004, Portman was nominated for an Academy Award for Best Supporting Actress and won a Golden Globe Award for her role in Closer.
The Star Wars prequel trilogy concluded with Star Wars: Episode III – Revenge of the Sith (2005), following which Portman portrayed a wide variety of roles. She played Evey Hammond in V for Vendetta (2006), Anne Boleyn in The Other Boleyn Girl (2008), and a troubled ballerina in the psychological horror film Black Swan (2010), for which she won the Academy Award for Best Actress. Portman went on to star in the romantic comedy No Strings Attached (2011) and featured as Jane Foster in the Marvel Cinematic Universe films Thor (2011) and Thor: The Dark World (2013). For portraying Jacqueline Kennedy in the biopic Jackie (2016), Portman received her third Oscar nomination.
Portman's directorial ventures include the short film Eve (2008) and the biographical drama A Tale of Love and Darkness (2015). In 2008, she served as the youngest jury member of the Cannes Film Festival. Portman is vocal about the politics of America and Israel, and is an advocate for animal rights and environmental causes.
Portman, who is an advocate for animal rights, became a vegetarian when she was eight years old, a decision which came after she witnessed a demonstration of laser surgery on a chicken while attending a medical conference with her father. She became a vegan in 2009 after reading Jonathan Safran Foer's Eating Animals and later produced a documentary on factory farming systems in the U.S. by the same title. Natalie continues to use her platform to advocate for animals and feminist issues.
"So now lots of people make fun of vegans, right? Lots of people make fun of anybody who cares about anything deeply, right? But I'm here to say, it is always a great thing to care … whether it's environmental issues, animal rights, women's rights, equality, never be afraid to show how much you care."1PETA. 2021. Natalie Portman's Most Inspiring Quotes on Being Vegan. Available: https://www.peta.org/features/natalie-portman-vegan-quotes/ [Accessed 10 March 2021].
"When I read [Eating Animals], that was what made me become a vegan. I think until then, I had thought, 'Oh, with eggs and dairy, you're not killing animals. It's just their natural byproducts.' But when I started learning about the conditions—and the environmental effect of all these animals and the impact on humans of having large groups of sick animals together, it really made me want to change immediately."1PETA. 2021. Natalie Portman's Most Inspiring Quotes on Being Vegan. Available: https://www.peta.org/features/natalie-portman-vegan-quotes/ [Accessed 10 March 2021].
Scroll up