Mayim Bialik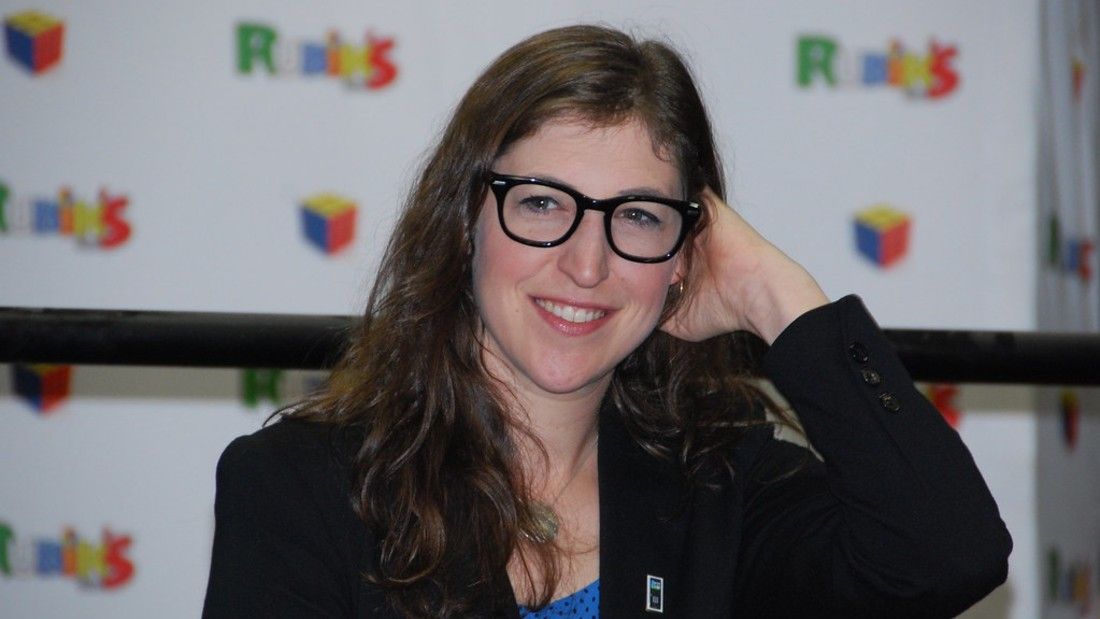 Mayim Bialik is well known for her role in The Big Bang Theory starring as Amy Farrah Fowler,
Bialik began acting as a child and landed big roles that launched her into fame, even if it was only short-lived. She played a young version of Bette Midler's character in the 1988 film Beaches, and went on to star in her own television show, Blossom, from 1990 to 1995. After completing a degree in neuroscience at UCLA, she coincidentally landed the role of a neuroscientist in The Big Bang Theory in 2009. Her performance on the show earned her a 2012 Emmy Award nomination for outstanding supporting actress in a comedy series.
Mayim has been an animal lover and a vegetarian since the age of 19, but gradually started cutting out dairy in college and continuing further after having her first son who became gassy, fussy and miserable if he ate any dairy. However, not until she read Eating Animals by Jonathan Safran Foer did she completely remove all traces of dairy and eggs. She is passionate about plant-based eating as can be seen by the publication of her own vegan cookbook in 2014, called Mayim's Vegan Table. She even dabbled in the restaurant business, co-owning a vegan eatery in Los Angeles called The Bodhi Bowl, which has now unfortunately closed.1Morabito, G. 2019. Mayim Bialik Blossoms Into Grain Bowl Restaurateur. Eater.com. Available: https://www.eater.com/2019/7/23/20706957/mayim-bialik-big-bang-theory-blossom-vegan-restaurant-bodhi-bowl-la [Accessed 4 March 2021].
Mayim supports many animal rights organisations and has spoken out against animal testing for cosmetics2Cruelty Free International. 2014. Mayim Bialik from 'Big Bang Theory' Joins Cruelty Free International to End Animal Cosmetics Testing in the U.S. Available: https://www.prnewswire.com/news-releases/mayim-bialik-from-big-bang-theory-joins-cruelty-free-international-to-end-animal-cosmetics-testing-in-the-us-249269671.html [Accessed 4 March 2021]. She uses her own YouTube channel to promote veganism and debunk vegan myths.
"If we think only of economics as what drives us in food production, we produce economically efficient food. The question is: at what cost? It's convenient to think of a living, breathing animals as a walking sandwich… but this kind of convenience only works if you turn animals into an abstraction from the safety of your home. But that's not right because animals aren't an abstraction. Animals live. They breathe. They have relationships. They have feelings. Millions of animals, right now, spend their lives in a cage with their beaks torn off, living in hostile situations, unable to stand from the weight of the bodies they have been bred into."3Mayim Bialik. 2016. [Video] Why I'm a Vegan. Available: https://www.youtube.com/watch?v=ofcUGuMhGGo [Accessed 4 March 2021].
Scroll up