Maggie Q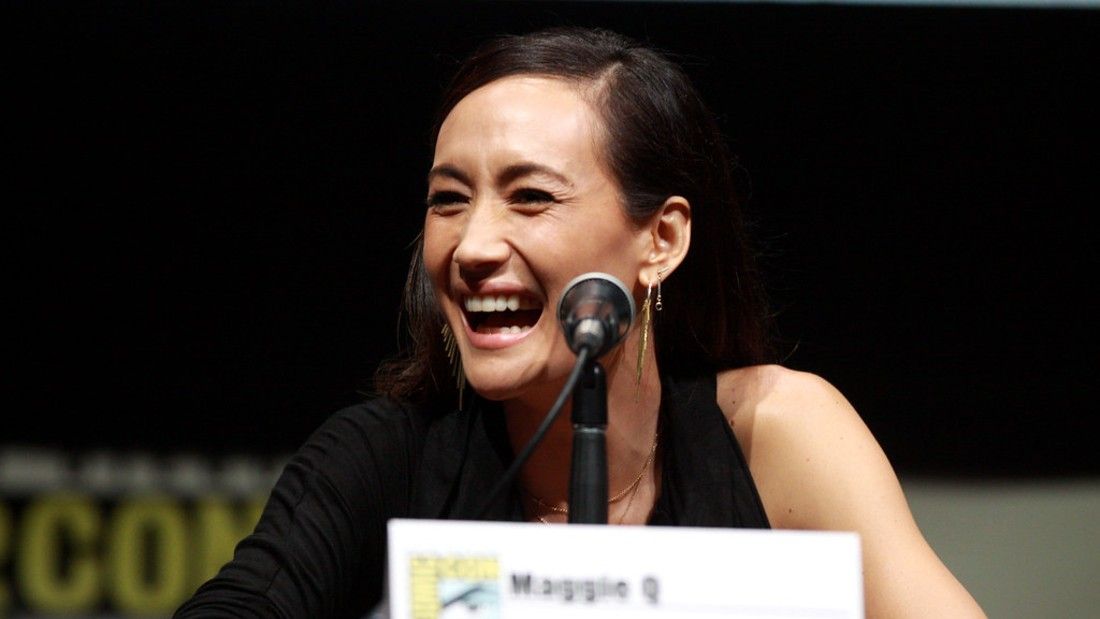 Margaret Denise Quigley, professionally known as Maggie Q, is an American actor and former fashion model.
In 1998, she started her acting career in the TV drama House of the Dragon, which was a huge hit in Asia. In 2000, Q made her film debut as Anna in the horror film Model from Hell, and went on to star as an FBI agent Jane Quigley in the action thriller Gen-Y Cops the same year. Her appearance in Gen-Y Cops impressed Jackie Chan so much that she was cast in Manhattan Midnight and Rush Hour 2. In 2006, she starred alongside Tom Cruise in Mission: Impossible III. She played Zhen, the only female member of the IMF team. In 2007, she appeared as Mai Linh in the Bruce Willis movie Live Free or Die Hard, the fourth film in the Die Hard series, and as Maggie in Balls of Fury. In 2010, Q became the lead character, an assassin gone rogue, on the CW series Nikita, based on the 1990 French film of the same name. In 2014, she portrayed Tori Wu in the film adaptation of Veronica Roth's novel Divergent and its sequels, and starred in the Kevin Williamson CBS drama series Stalker as Lieutenant Beth Davis from 2014 to 2015.
Maggie Q has been vegan since around 1998 when she spoke to some campaigners after a concert in Hong Kong.1Flink, T. 2017. WHY ACTION STAR MAGGIE Q IS A REAL-LIFE VEGAN HEROINE. VegNews. Available: https://vegnews.com/2017/9/why-action-star-maggie-q-is-a-real-life-vegan-heroine [Accessed 4 March 2021]. She once said that giving up meat is one of the most rewarding decisions she has ever made. She is a passionate activist and volunteers at shelters, helps out at fundraisers, and has rescued all of her dogs from shelters. She also co-produced the animal treatment documentary Earthlings (2002) narrated by Joaquin Phoenix. Maggie Q has fronted campaigns to fight climate change with diet.
"I feel better, I have more energy on and off the set, and I have the satisfaction of knowing that I'm doing something to help stop animal suffering."2PETA. 2013. Nearly Nude Maggie Q Says, 'Spice Up Your Life—Go Vegetarian'. Available: https://www.petaasia.com/news/nearly-nude-maggie-q-says-spice-up-your-life-go-vegetarian/ [Accessed 4 March 2021].
"The first thing I always say to people … cows don't lactate unless they're pregnant. We are taking milk from an animal that is reserving it in a special state for its child. But instead of the cow being able to feed its child, the animal is born, it gets ripped away from its mother – and this poor cow can get her milk taken from her until she's dry."3Prudom, L. 2017. 'Nikita' Star Maggie Q On What's Ahead In Season 3 And Her New PETA Campaign. HuffPost. Available: https://www.huffingtonpost.ca/entry/nikita-maggie-q-peta_n_2649594?ri18n=true [Accessed 4 March 2021].
Scroll up