Kevin Smith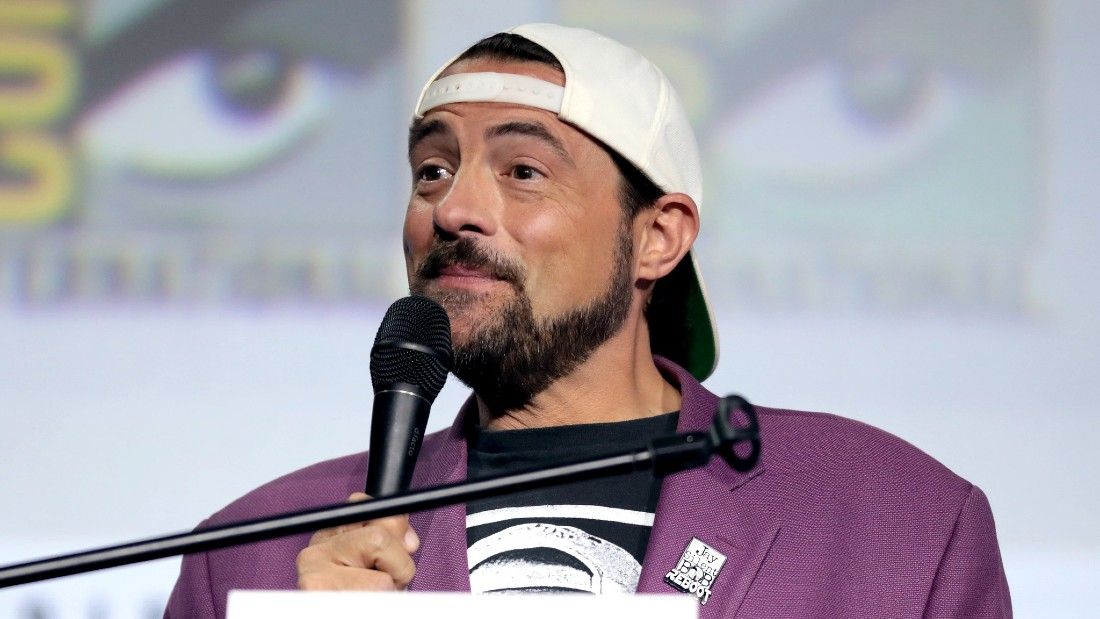 Kevin Smith is an American film director, actor and comedian. He is best known for portraying Silent Bob – one half of the stoner duo Jay and Silent Bob – in his films Clerks, Mallrats, Chasing Amy, Dogma and Jay and Silent Bob Strike Back. 
Smith suffered a "widow maker" heart attack in 2018 after performing a stand up comedy show. Emergency surgery saved his life hut he was told that he needed to lose weight urgently. Smith adopted the "potato diet", eating nothing but the starchy carb for two weeks before adding other plant foods to the plate (also adopted by magician Penn Jillette). His daughter, Harley Quinn Smith, also a vegan, convinced her dad to stick to a vegan diet, which he has done ever since and has become outspoken about the benefits it has to offer. Together, father and daughter host the Vegan Abattoir podcast addressing vegan-related questions and quandaries.
"I had almost died because I was ingesting not just animal food products but far too many animal food products over the course of a lifetime"1Richroll.com. 2020. KEVIN SMITH + HARLEY QUINN SMITH. Available: https://www.richroll.com/podcast/kevin-and-harley-quinn-530/ [Accessed 4 March 2021].
Scroll up