Jared Leto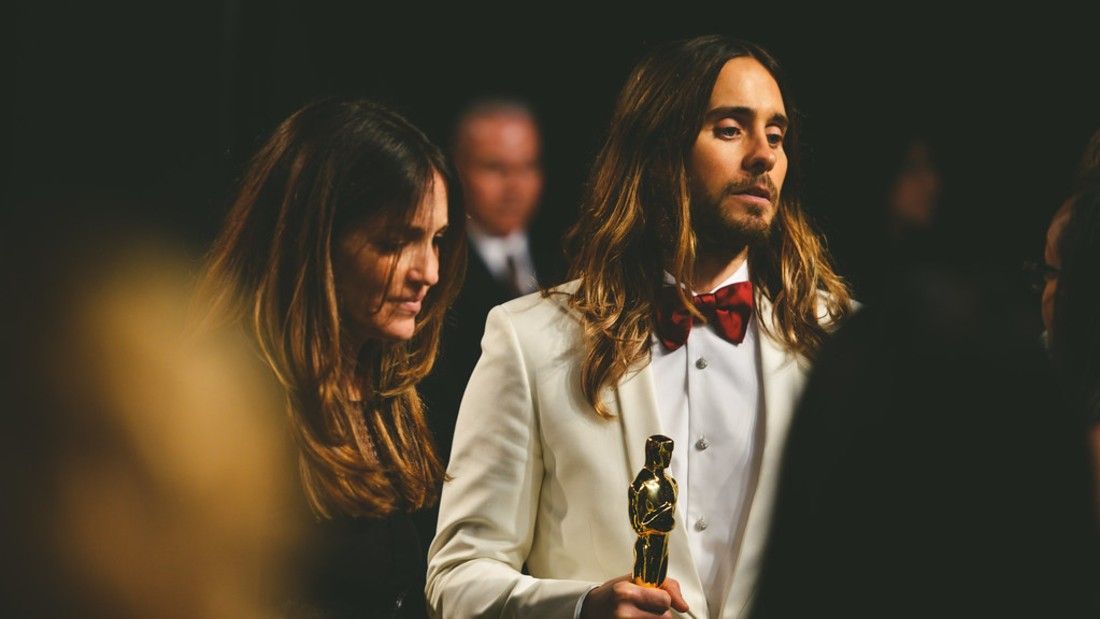 Jared Leto is an American actor and musician. He made a name for himself playing Jordan Catalano in the 90s television series My So-Called Life. Throughout the 90s, Jared had a number of supporting roles in hugely successful films including  The Thin Red Line, Fight Club, American Psycho and Girl, Interrupted.
Jared has given outstanding performances in Requiem for a Dream and Dallas Buyers Club, alongside Matthew McConaughey, for which he won an Oscar, a Golden Globe and a Screen Actors Guild Award for Best Supporting Actor.
When he's not winning awards for his acting, Jared can be found on a different kind of stage with his band 30 Seconds to Mars, for which he is the main songwriter, multi-instrumentalist and vocalist.
Jared is a long-time vegan and animal rights advocate. He's been vegetarian/vegan for over 20 years and credits his diet for keeping him looking young.1Leffier, S. 2020. Jared Leto Shares a Peek Inside His Refrigerator and Reveals His 'Guilty Pleasure' Food. US Magazine. Available: https://www.usmagazine.com/food/news/jared-leto-reveals-whats-in-his-refrigerator-with-a-shelfie/ [Accessed 3 March 2021].
"I'm pretty healthy – I've been that way for a long time. Twenty solid years of eating vegetarian/vegan and taking care of myself. That probably helps the preservation process."
Scroll up