James Cromwell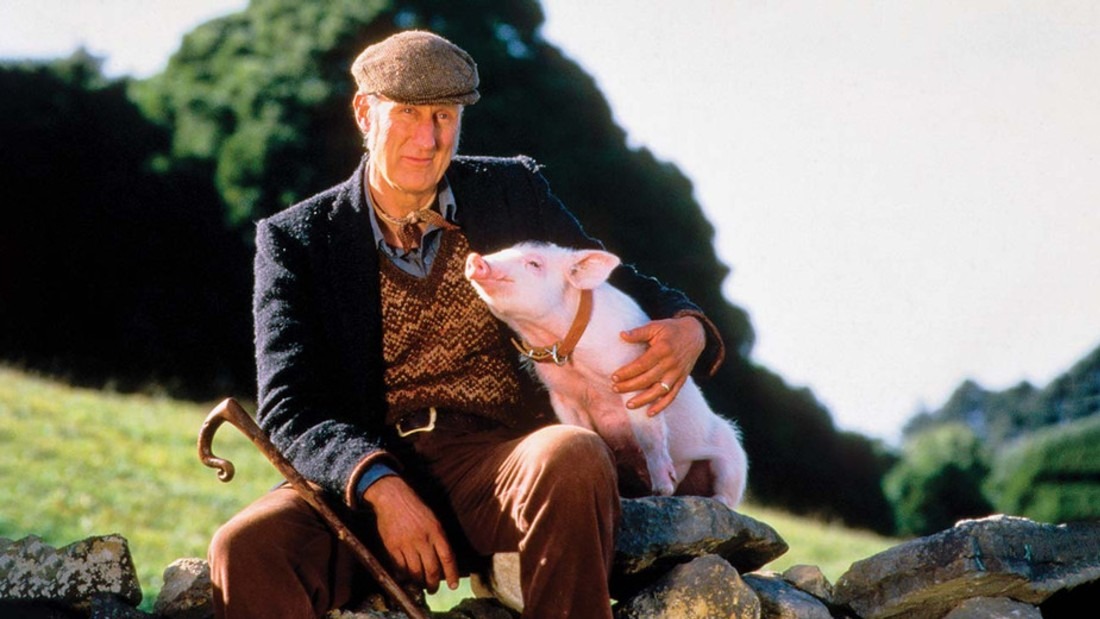 A vegetarian since the 1970's, he changed to a vegan diet after acting opposite a pig in the movie Babe.
Cromwell has long been an advocate of animal rights causes. He became a vegetarian in 1974 after seeing a stockyard in Texas and experiencing the "smell, terror and anxiety." He frequently speaks out on issues regarding animal cruelty and served as the narrator of the short film Farm to Fridge, a documentary produced by Mercy for Animals.
As an actor, he is famous for his roles in Babe (1995), for which he was nominated for an Academy Award for Best Supporting Actor, Star Trek: First Contact (1996), L.A. Confidential (1997), The Green Mile (1999), Space Cowboys (2000), The Sum of All Fears (2002), I, Robot (2004), The Artist (2011), the television series Six Feet Under (2003–2005), 24 (2007), and American Horror Story: Asylum (2012).
He has been nominated for an Oscar, four Emmy Awards, and four Screen Actors Guild Awards during his career. He won the 2013 Canadian Screen Award for Best Actor for his role in Still Mine and the 2013 Primetime Emmy Award for Outstanding Supporting Actor in a Miniseries or a Movie for his role in American Horror Story: Asylum.
"To deny an animal its right to self-determination, its right to live out its life as it chooses in its natural habitat, that is an aggression; it's an aggression against the planet and all other sentient beings."

James Cromwell
Scroll up