Famke Janssen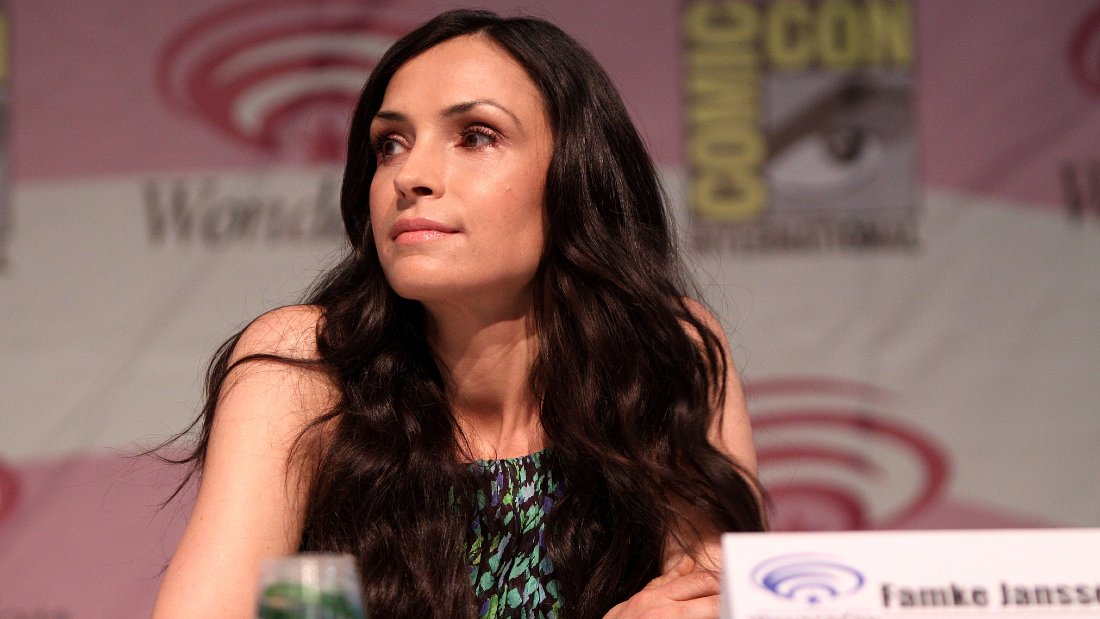 Famke Beumer Janssen is a Dutch actress, director, screenwriter, and former fashion model.
She played Xenia Onatopp in GoldenEye (1995), Jean Grey/Phoenix in the X-Men film series (2000–present), Ava Moore on Nip/Tuck, and Lenore Mills in Taken (2008) and its sequels, Taken 2 (2012) and Taken 3 (2015).
She made her directorial debut with Bringing Up Bobby in 2011.
In 2008, she was appointed a Goodwill Ambassador for Integrity by the United Nations.
"When you get that close to an animal, things change and it doesn't seem to matter if it's a dog or a chicken or a cow – they all have feelings and all have emotions."

Famke Janssen
Scroll up