Emily Deschanel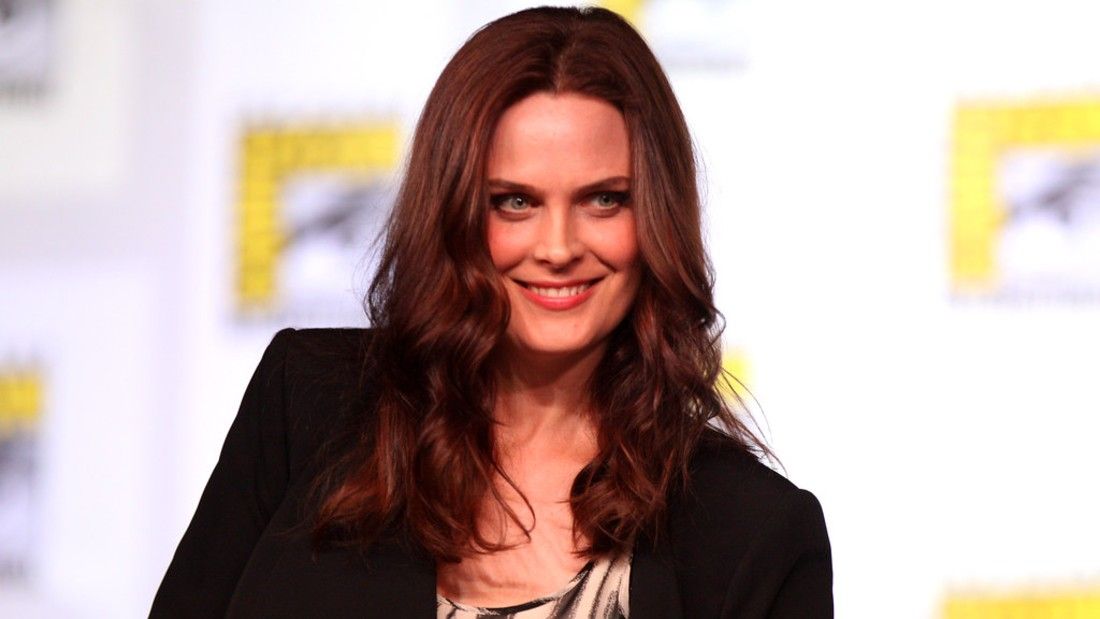 Emily Deschanel is an American actress famous for her role in Bones between 2005 and 2017.
Emily Deschanel graduated from  Boston University's Professional Actors Training Program with a Bachelor of Fine Arts in Theater before making her debut in It Could Happen to You (1994). Her next notable role was in Stephen King's Rose Red in 2002 and she then appeared in Cold Mountain, The Alamo, and Glory Road.
In 2005, Deschanel played the role of Dr. Temperance Brennan with David Boreanaz as FBI agent Seeley Booth on the Fox crime procedural comedy-drama Bones. For her performance, she received a 2006 Satellite Award nomination and a 2007 Teen Choice Award nomination. Deschanel and Boreanaz served as co-producers at the start of the show's third season, before becoming producers in the middle of the show's fourth season.
Deschanel went vegan at the age of 17 after watching the 1991 documentary "Diet for a New America".
In recent years, her passion for animal welfare has led her to providing the narration for My Child Is a Monkey and serving as an associate producer on the documentary film How I Became an Elephant. Deschanel is a committed supporter of animal rights causes and she can be seen in an Access Hollywood video at the book launch event of Karen Dawn's Thanking the Monkey: Rethinking the Way We Treat Animals, discussing how vegetarian and vegan diets help the environment.
"I've been vegan for 15 years, and it turns out it makes a very big impact on the environment to eat fewer animal products, which cause more greenhouse gases than all of transportation combined. The United Nations did a study (called) Livestock's Long Shadow, and that blew my mind. I started thinking that if people are vegetarian for just one day a week, that makes a huge difference!"1Emily Deschanel Quotes. 2021. BrainyQuote.com, BrainyMedia Inc, Available: https://www.brainyquote.com/quotes/emily_deschanel_422969 [Accessed 3 March 2021].
"… it's all about the impact on the environment that meat and dairy has and that factory farming has on the environment, and what it does to the animals, how horribly they're kept (…) How horribly they're treated and killed for us to eat, and then it's about how it affects our health. It was always the triple-whammy that really affected me."2Smith, K. 2021. Vegan Actor Emily Deschanel Motivated By Kindness to Animals. LiveKindly. Available: https://www.livekindly.co/emily-deschanel-reveals-all-about-vegan-parenting/ [Accessed 3 March 2021].
Scroll up