Elliot Page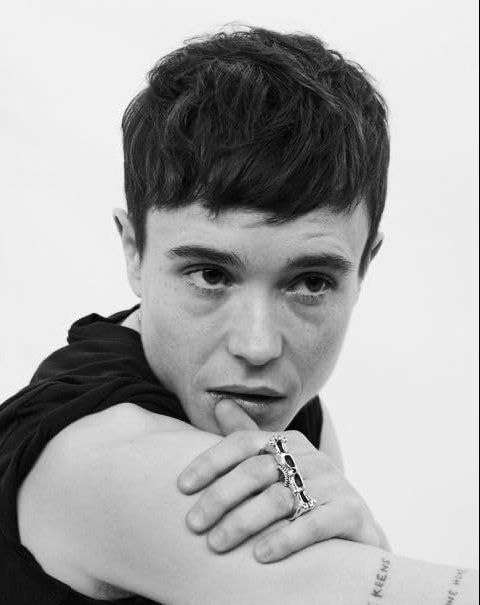 Elliot Page is a Canadian actor who shot to fame in 2007 for portraying Juno in the film of the same name, although he had had various award-winning television roles prior.
Elliot is politically active, supporting gay and trans rights, being a pro-choice feminist and practising a vegan lifestyle.
In 2014, Page was named sexiest celebrity vegan alongside Jared Leto by PETA.1Peta. 2014. Jared Leto and Ellen Page Named PETA's Sexiest Vegetarian Celebrities. Available: https://www.peta.org/media/news-releases/jared-leto-ellen-page-named-petas-sexiest-vegetarian-celebrities/ [Accessed 7 September 2021].
"Why are vegans made fun of while the inhumane factory farming process regards animals and the natural world merely as commodities to be exploited for profit?"2Page, E. 2011. Twitter post. Available: https://twitter.com/TheElliotPage/status/47690929607409664 [Accessed 7 September 2021].
Scroll up