Lauren Ornelas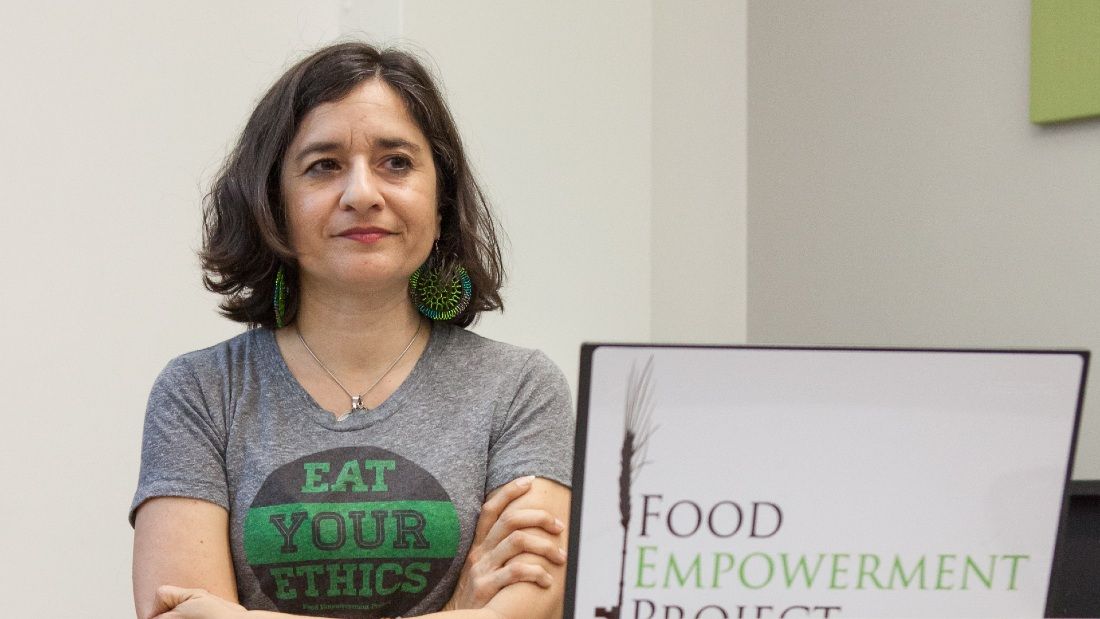 Lauren Ornelas is an American animal rights and food justice activist. She has been active in the animal rights movement for over 30 years.
She is currently the president and founder of the Food Empowerment Project which "seeks to create a more just and sustainable world by recognizing the power of one's food choices."
Ornelas went vegetarian at a young age and by the time she was at high school she had already started her first animal rights group.
Ornelas' career began in 1995 with In Defense of Animals before she headed up Viva!USA in 1999 as executive director. During her seven years with Viva!USA "she investigated factory farms and ran consumer campaigns. In cooperation with activists across the country, she persuaded Trader Joe's to stop selling all duck meat and achieved corporate changes within Whole Foods Market, Pier 1 Imports, and others, and she helped halt the construction of an industrial dairy operation in California."1Food Empowerment Project. 2021. Our Team. Available: https://foodispower.org/f-e-p-s-board-and-advisors/ [Accessed 29 October 2021]. In 2013, Ornelas presented a talk titled The Power of Our Food Choices for TEDxGoldenGatePark and in 2014, appeared in the hit documentary Cowspiracy.
Ornelas continues to speak at vegan events on such subjects as colonialism within the animal rights movement and how, to succeed, animal rights needs an empowered grassroots movement.
"I decided at a young age that I would make choices that would minimise the suffering to sentient beings, such as wearing non-leather boots… Uninformed food choices can contribute to the suffering of sentient beings. Therefore, your food choices can change the world."2TEDxTalks. 2013. The Power of Our Food Choices: Lauren Ornelas at TEDxGoldenGatePark. [online video] Available at: https://www.youtube.com/watch?v=blfVA0a-CBc [Accessed 29 October 2021].
Scroll up