Jo-Anne McArthur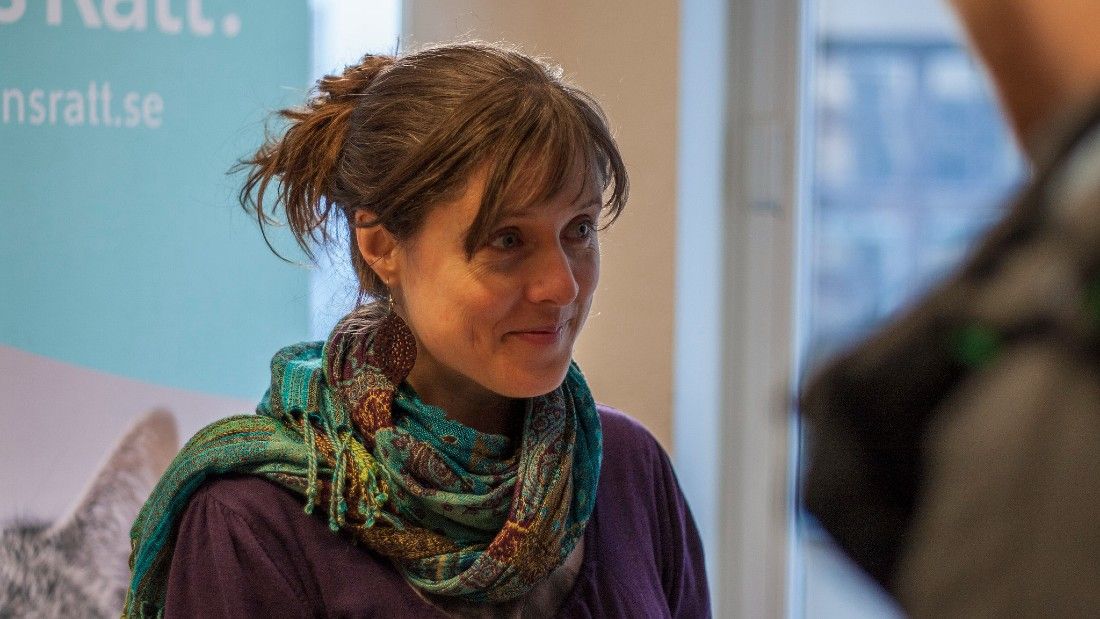 Jo-Anne McArthur is a Canadian activist, photojournalist and educator.
McArthur uses her skill as a photographer to expose the conditions and tell the stories of animals trapped in captivity and exploited for their fur and flesh.
In 2013, McArthur published a photobook called We Animals, featuring over 100 of her photos accompanied by text. Four years later, in 2017, she launced the We Animals Archive, which is a collection of royalty-free photos of animals, largely being exploited by humans, that can be used by individuals and organisations. You'll even find some of her impactful photos on the Viva! website.
McArthur was the human subject of the 2013 documentary, The Ghosts in Our Machine – a screening of which, including a Q&A session with the director, was co-hosted by Viva! and Bristol Animal Rights Collective.
In 2018, McArthur won the Wildlife Photographer of the Year People's Choice award for a photo of Pikin, a lowland gorilla rescued from poachers by Ape Action Africa.
McArthur has published two other books: Captive and Hidden: Animals in the Anthropocene, focusing on animals in zoos and aquaria, and humanity's exploitative relationship with animals respectively.
McArthur also co-founded the Unbound Project, that "celebrates contemporary and historic women at the forefront of animal advocacy worldwide."1Unbound Project. 2021. Unbound Project. Available: https://unboundproject.org/ [Accessed 2 November 2021].
"The long transition was to vegetarianism, but going vegan was overnight and it's sort of a fun story. More than ever, I was getting into animal rights and I decided I'd benefit from an internship at Farm Sanctuary, where I could learn more about animals, and rights. One of the requirements to the internship is that you be vegan for its duration, out of respect for the animals and other reasons. I thought 'Hm, well that's a bit extreme, but I'll do it, and go back to being vegetarian after the internship'. To my surprise, after one day of being vegan, I actually felt a weight had lifted, I felt almost elated that I'd gone a day without harming anyone, and it felt right. That was April 1st, 2003 and no, I didn't go back to being vegetarian. What I learned over time was that eating a plant-based diet isn't extreme, it's the needless killing of billions of animals each year, not to mention the rape of the planet in the process, that's extreme. I'm so happy to be vegan!"2Happy Cow. 2021. Interview: Jo-Anne McArthur – photographer, activist, Ghosts In Our Machine. Available: https://www.happycow.net/blog/interview-jo-ann-mcarthur-photographer-activist-ghosts-in-our-machine/ [Accessed 2 November 2021].
Scroll up