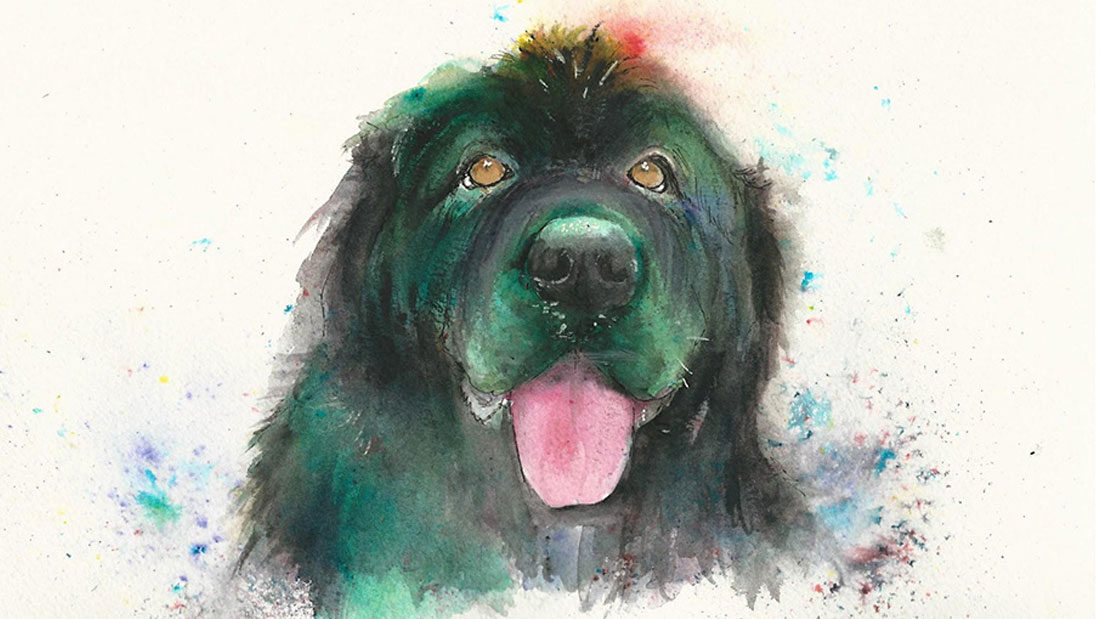 I'm 55 and came to painting late on. I worked as a biscuit packer for nearly 30 years and really enjoyed it but I was a victim of redundancy. What a scary time that was, I could only operate machines and there are very few factories around here. One rainy day I was sat here pondering on life and felt the urge to paint one of my ex-battery chickens (I have never painted an animal before only dabbling in the occasional human face). I dared to show the result to my friends and someone asked if I could paint their dog, eeek! That was about 6 years ago and I've been so lucky to paint many dogs, chickens, cats, hares etc and get paid for something I love doing.
What else can I tell you?
I love walking my dog, he has separation anxiety so we are basically joined at the ankle (he's a JRT).
That's a little of my story, thank you for reading.
Why I am vegan
I became vegan 8 years ago, I have Crohn's and was researching dairy and I have not touched dairy or meat since. Best decision I have taken, for me and the animals. I think my love for animals helps me with painting them, I love seeing the various pets people send me. I do shed a tear for those furbabies no longer with us but then so happy when my painting brings the parent some comfort.
I try to help animal rescues where and when I can. I regularly do giveaways on my FaceBook page, I try to spread a little happiness and paw it forward.
Why I support Viva's Art for Animals project
Hopefully supporting Viva will contribute to them helping more animals. Perfect.
How to raise money for Viva!
WHAT YOU HAVE TO DO IF YOU BUY LESLEY ANN'S ART
1. Tell Lesley Ann your Viva! membership number; email her lesleyannspaintings@yahoo.co.uk
2. Let us know the receipt number, date and total amount of purchase; email jess@viva.org.uk
3. Viva! will then receive 20% per cent of the sale price from Lesley Ann
Contact Details:
Website: https://www.lesleyannspaintings.co.uk/
Social media: https://www.facebook.com/LesleyAnnsPaintings/