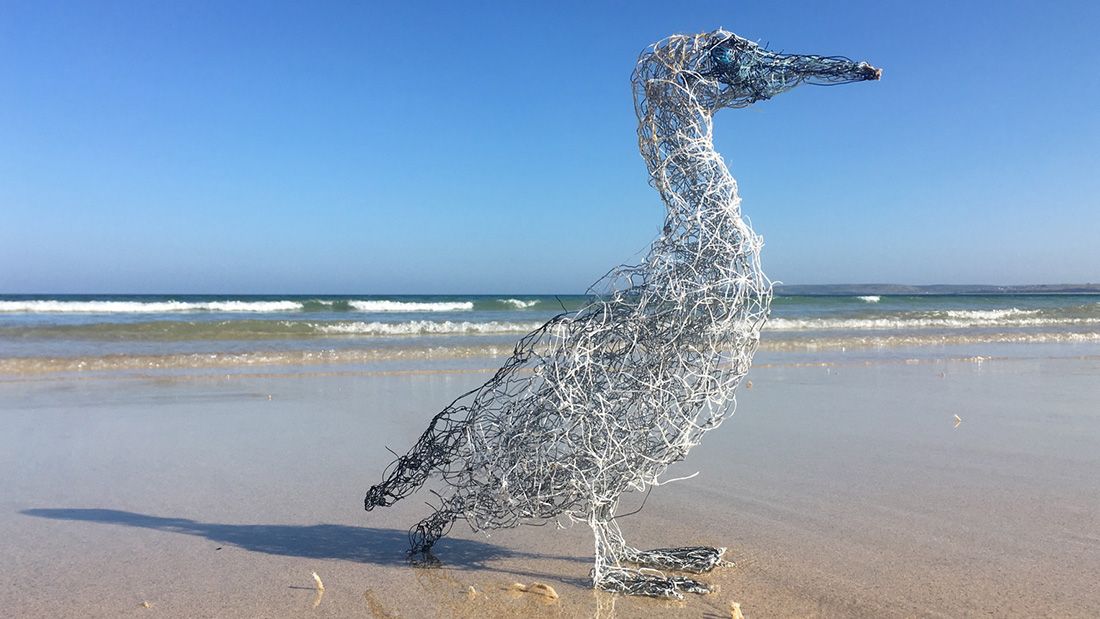 I currently live and work in St Ives Cornwall, I work in a range of mediums both as a painter and a sculptor. My sculptures are made from wire and found materials; mostly materials washed up on the shoreline e.g fishing line, net and plastics. Both my sculptures and the themes I paint around are motivated by my love of the natural world and the diversity of creatures that inhabit it. As these environments and animals become scarcer I feel an increasing sense of loss and isolation which I attempt to express in my artwork combining this with the joy that being around nature brings to me.
Why I am vegan
I had a love for animals and the natural world from a very early age, unfortunately this was accompanied by childhood illness which I was later to find out was due being allergic to nearly all animals. It was heartbreaking not to be able to around the creatures that I loved but I could still wander in the countryside and be around nature. I became a vegetarian while still at school but I am now a vegan, inspired by my one of my sons who has been a vegan since he was 14. I think being a vegan is the least I can do. All animals are suffering at the hands of humans and being a vegan can lessen the suffering of some.
How to raise money for Viva!
WHAT YOU HAVE TO DO IF YOU BUY KATRINA'S ART
1. Tell Katrina your Viva! membership number; email her katrinaslack1@outlook.com
2. Let us know the receipt number, date and total amount of purchase; email jess@viva.org.uk
3. Viva! will then receive 20% per cent of the sale price from Katrina
Contact Details: