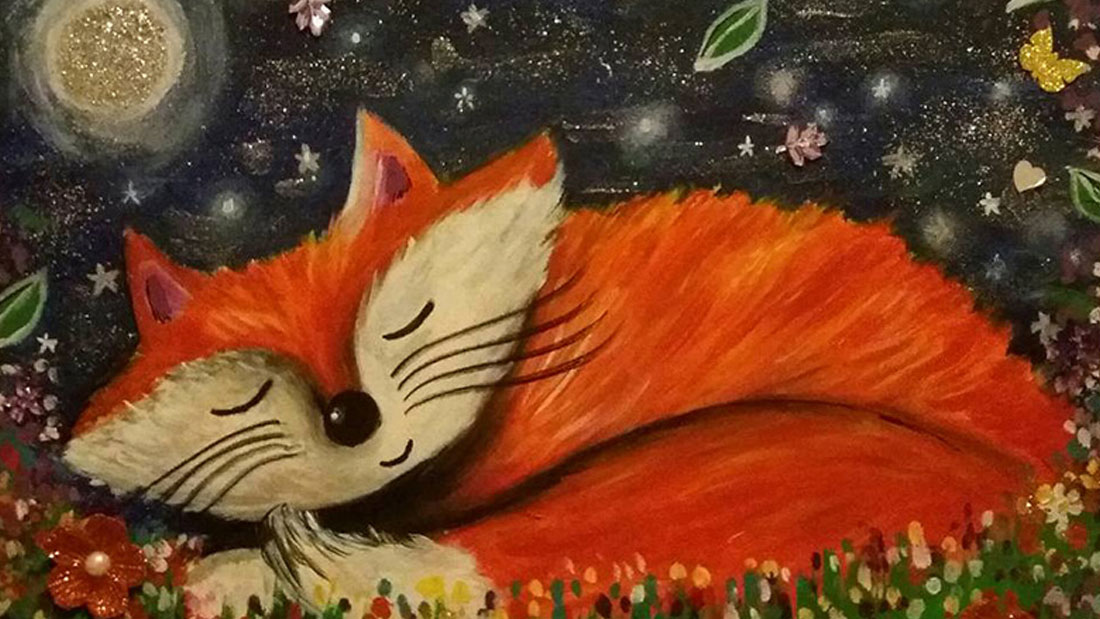 I live in Liverpool and I'm a mural artist and illustrator. I was brought up on an entirely meat-free diet, and could never comprehend eating animals. My mum has also been vegetarian since she was a teenager. In fact, my mum and dad first met after my mum entered a poetry competition aimed at vegetarians, which was advertised on the front of The Vegetarian Society magazine in 1991. My dad was running the competition!
After finishing my A Levels, I decided to work as a freelance illustrator and artist, rather than go to university. I have since painted murals in schools, bedrooms, and have links with my local bookshop, where I painted a children's woodland themed mural. I have also illustrated lots of picture books for self-published authors. I decided to join Art for Animals as I want to make a direct difference to lives of rescued farm animals, and support charities like Viva! to carry out their wonderful work. I also wanted to show farm animals in a different light – farm animals are not commodities, they are individuals with their own unique personalities – and they deserve to live and to be treated with love and respect. I hope one day to have a little cottage and to have a mini animal sanctuary – it's on my bucket list to have cuddles with a pig!
How to raise money for Viva!
WHAT YOU HAVE TO DO IF YOU BUY HOLLY BUSHNELL'S ART
1. Tell Holly your Viva! membership number; email her hollybushnell@rocketmail.com
2. Let us know the receipt number, date and total amount of purchase; email jess@viva.org.uk
3. Viva! will then receive a percentage of the sale price from Holly
Contact Details:
Telephone: 07762712577
E-mail: hollybushnell@rocketmail.com
Website: https://www.hollybushnelldesigns.co.uk/