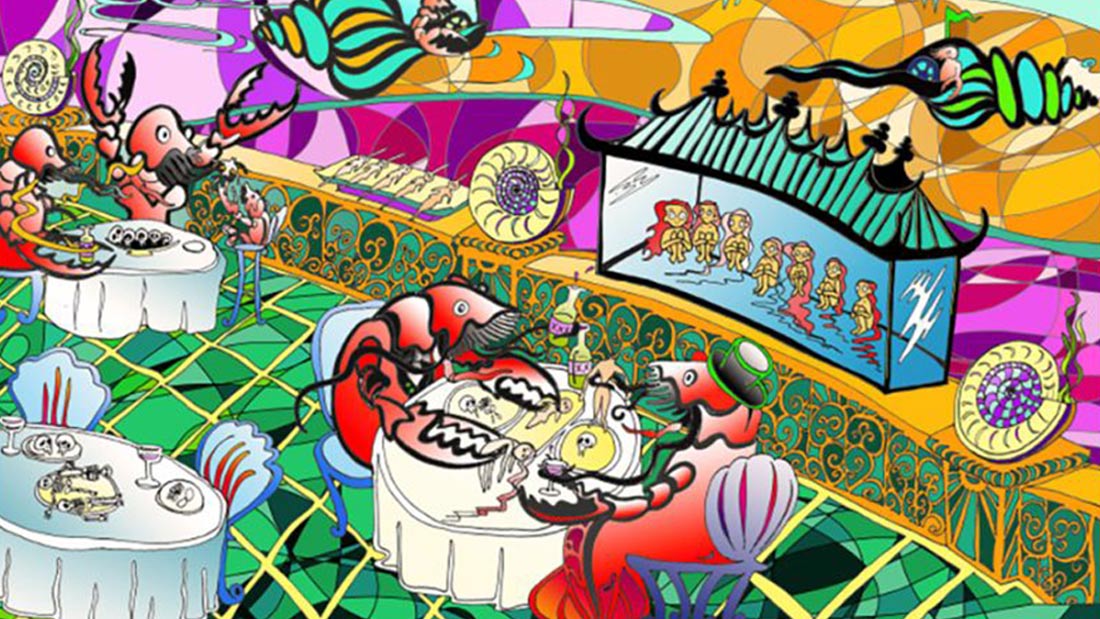 I'm a student at UWE doing a drawing and print degree. I love travelling, dog walking, hiking, the beach, yoga, swimming, working on off grid farms, doing new things and anything life has to offer!
Recently I have been doing Artivism, putting my thoughts, what I have learnt from factory farming, it's impact on the welfare on animals, our own health and environmental health, into visual form. I have blended it with my own surreal style, using bright colours to attract peoples eyes and tried not to make it instantly obvious that it is a piece of vegan art. Recently for the activism posters I have been drawing out the illustrations with fine liners and pencils, then scanning them into Photoshop and colouring it on that! All my other art is done with either ink, water colour, graphite or fine liners.
Why I am vegan
I am a Vegan because I believe that for the future of our planet, our own health, workers in the industries mental health, and the welfare of the animals is more important than the fact that something tastes nice. I am a Vegan because I don't want to directly support the meat and dairy industry by putting money into it.
Why I support Viva's Art for Animals project
I want to support Viva! because I love volunteering at their events, I love the work they do, the truths they expose, and Art for the animals because sometimes pictures speak louder than words.
How to raise money for Viva!
1. Tell Hannah your Viva! membership number.
2. Let us know the receipt number, date and total amount of purchase; email jess@viva.org.uk
3. Viva! will then receive 30 per cent of the sale price from Hannah.
Contact details:
Hannah.elizabeth.white009@hotmail.co.uk
Website: https://muralistmouse.wordpress.com/
Instagram – @hannoot_art (Hannah Elizabeth White)
Facebook – https://www.facebook.com/hannah.elizabethwhite.9