Duck Swaps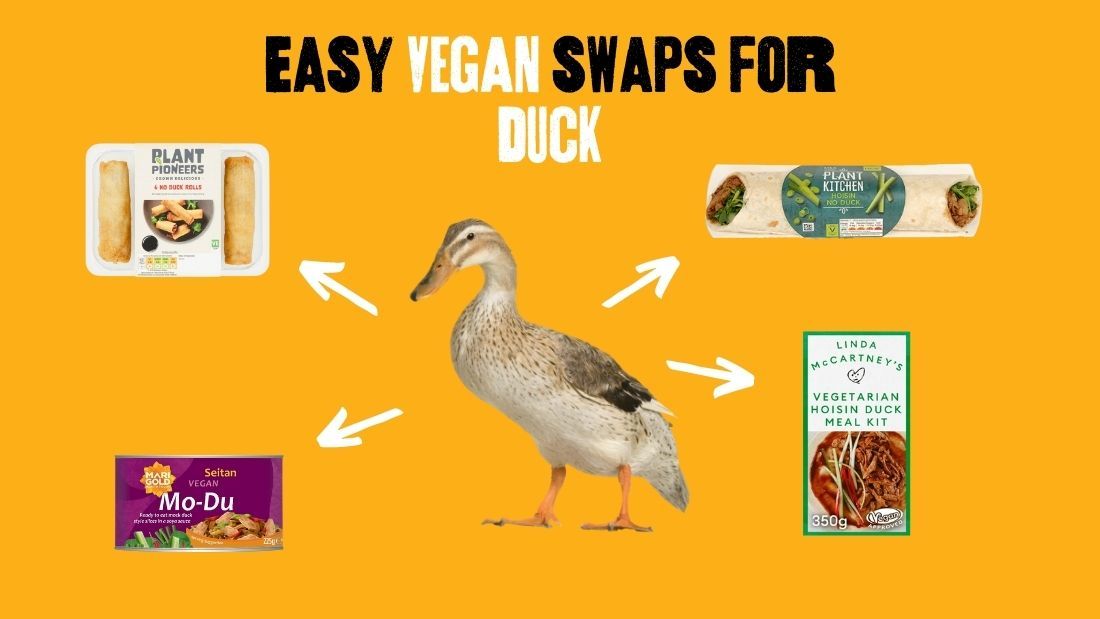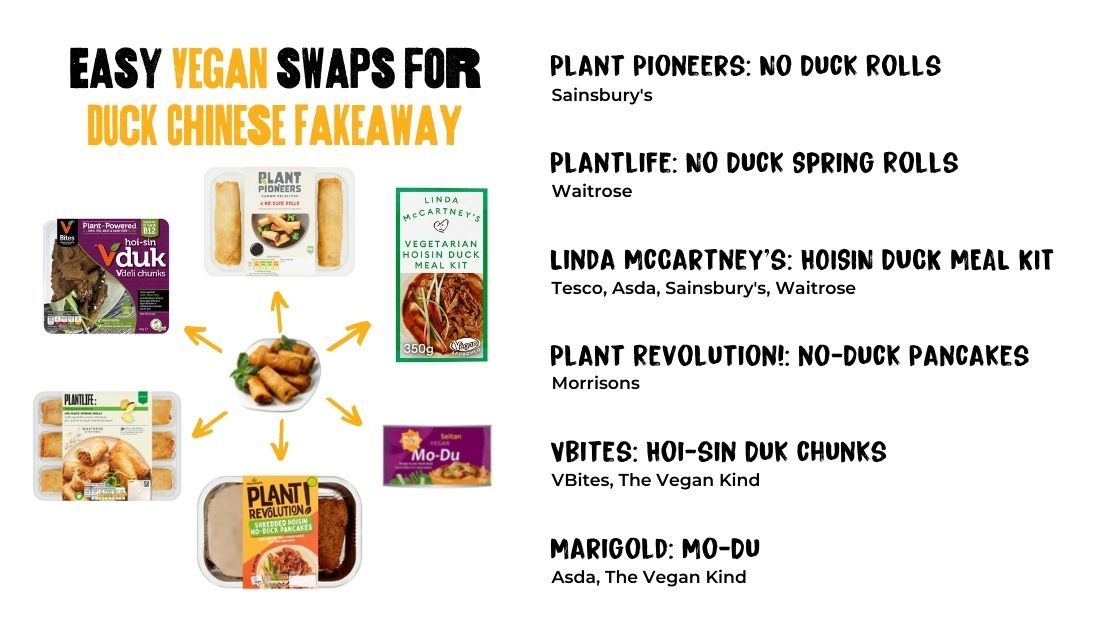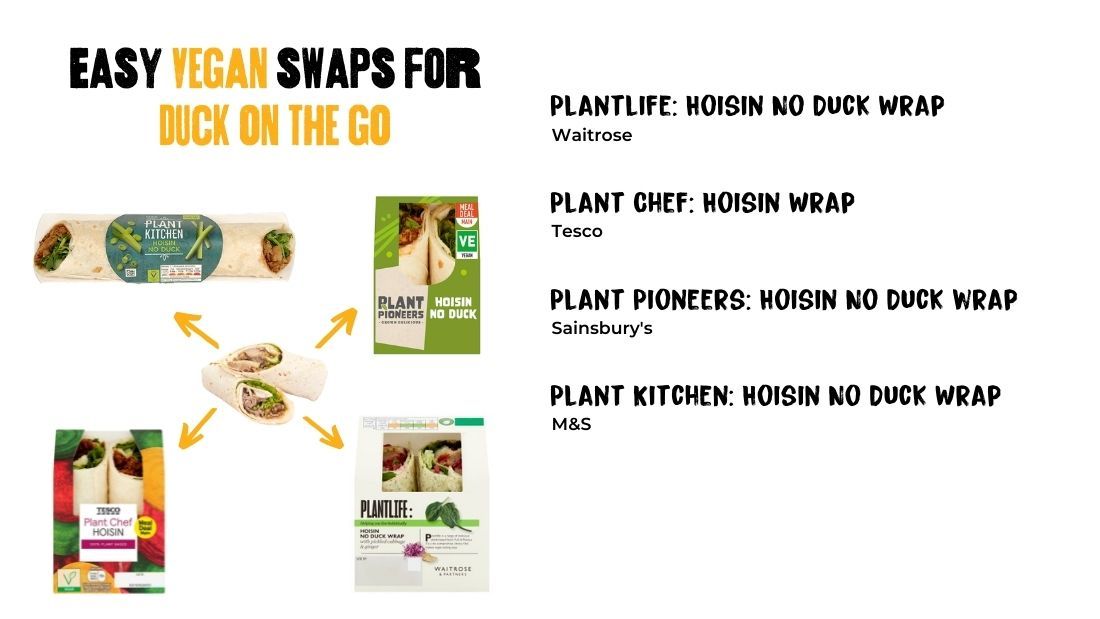 There are so many incredible vegan duck swaps out there now and most health food shops and supermarkets stock them. You can find something to suit every budget as Iceland, Aldi and Lidl are now on board! Some of the other supermarkets and health food shops have low-cost options too.
But why would you want to eat something that resembles duck?!
Most people stop eating meat because of the ethical, environmental and health implications, not because they don't like the taste! There are many textures, tastes and flavours that people enjoy and have been brought up on. So meat substitutes are convenient and fantastic for many. It means you can enjoy your favourite flavours without the suffering and environmental destruction.
Some vegans choose not to eat meat substitutes and that's absolutely fine too. From a health perspective it's always better to use fresh ingredients and to cook from scratch but substitutes are great from time to time (and healthier than meat!). Here are some of our favourite duck swaps; although there are loads more to choose from!
Hoisin duck wraps and spring rolls are the staple of many Chinese takeaways. You don't have to miss out though, just because you're vegan! Try these amazing duck swaps for your very own vegan fakeaway at home! Chinese supermarkets often have a tinned mock duck available to buy too. Here are our favourite duck swaps.
Plant Pioneers: No Duck Rolls — Available at Sainsbury's
Plantlife: No Duck Spring Rolls  — Available at Waitrose
Plant Revolution!: Shredded Hoisin No-Duck Pancakes — Available at Morrisons
VBites: Hoi-sin Duk Chunks — Available at VBites, The Vegan Kind
Linda McCartney's: Vegetarian Hoisin Duck Meal Kit — Available at Tesco, Asda, Sainsbury's, Waitrose
Marigold: Seitan Vegan Mo-Du — Available at Asda, The Vegan Kind
Linda McCartney's: Vegetarian Shredded Hoisin Duck — Available at Tesco, Sainsbury's, Waitrose, Ocado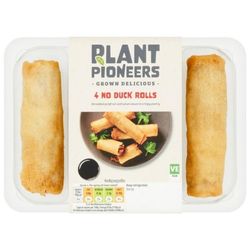 Best Budget Mock Duck
Sainsbury's Plant Pioneers No Duck Rolls, £2.25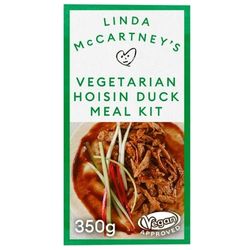 Our Top Pick
Linda McCartney's Duck Meal Kit, £5.00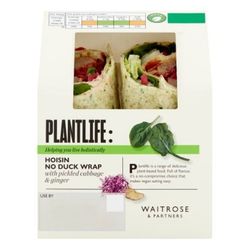 On the go
Waitrose Plantlife Hoisin Wrap, £3.50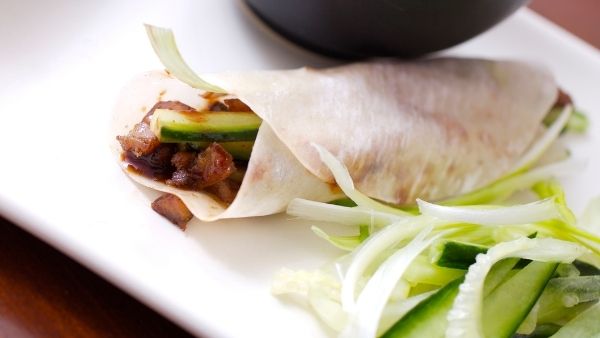 Try this recipe
This Mock Duck Pancakes recipe is a brilliant, quick and healthy alternative to the traditional recipe – and much kinder to ducks, of course. Because you assemble each wrap yourself and pass dishes around, it's also a very communal-style meal – a great conversation starter!
Find over 900 delicious and easy vegan recipes online at Viva!'s Vegan Recipe Club or download our handy app by searching for Vegan Recipe Club in your phone's app store!
Next: A vegan's guide to lamb swaps
Scroll up