A Vegan's Guide to Butter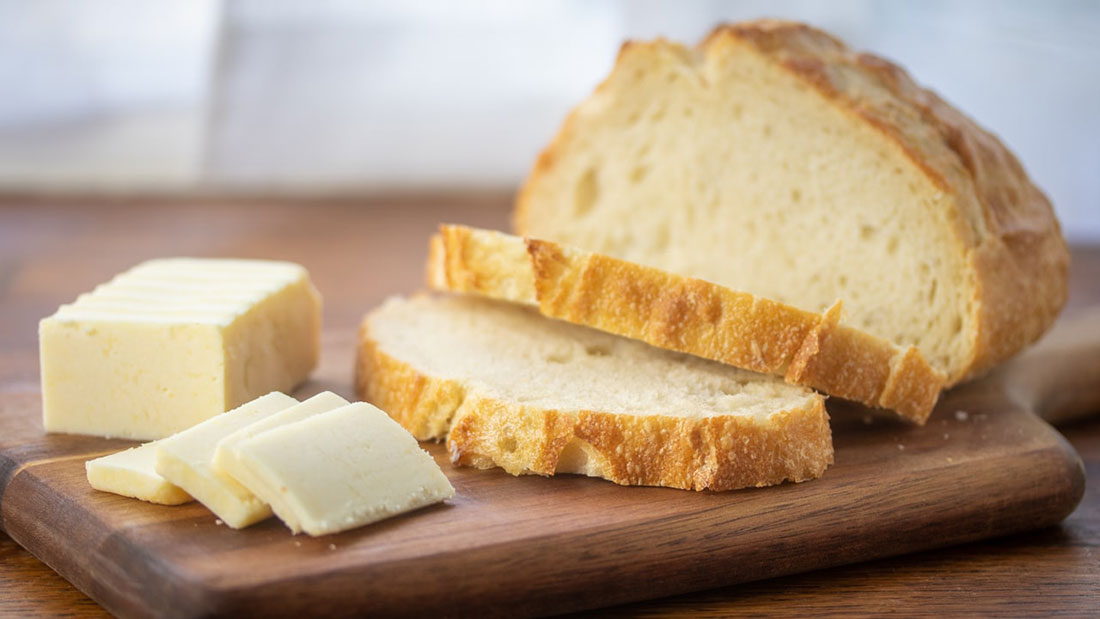 There are some fantastic vegan spreads out there which are great for toast, crackers, jacket potato, baking and everything in between.
All supermarkets will have at least one vegan spread, usually Pure or Vitalite. Some will also offer Flora dairy-free and many now have their own brand. There are also some really nice, high-quality, organic ranges which can be found in independent health food shops.
Most spreads are now made without trans or hydrogenated fats but do check as these fats are very unhealthy.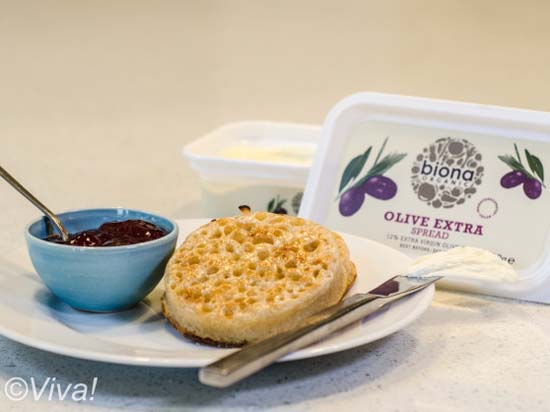 Biona Olive Oil Spread
Biona offer a high quality range of organic vegan spreads including coconut, olive and sunflower. We particularly love the olive oil version! Available from independent health food shops and online.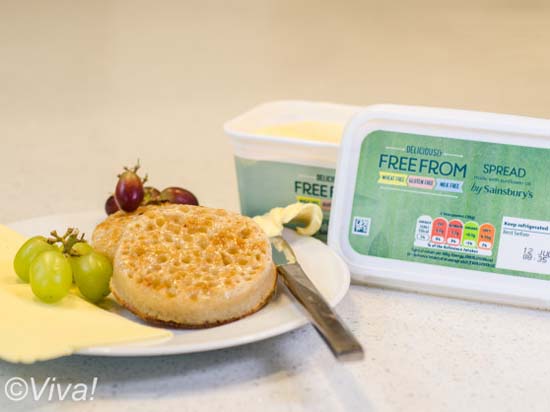 Sainsbury's Free-from Spread
We're loving the new Sainsbury's free-from range and this new spread doesn't disappoint!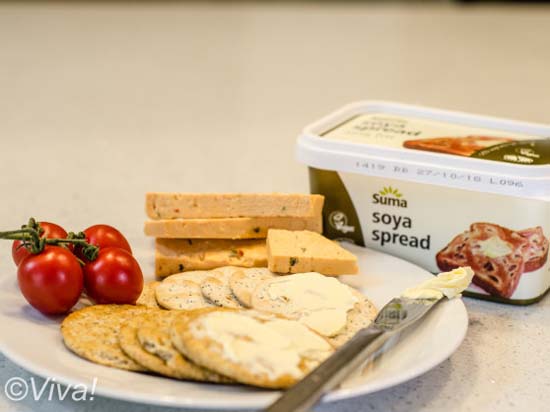 Suma Soya Spread
Suma do a range of high quality, fortified, vegan spreads in olive, sunflower, soya and organic. They also do larger wholesale tubs. This soya spread is particularly tasty! It can be found in independent health food shops and online.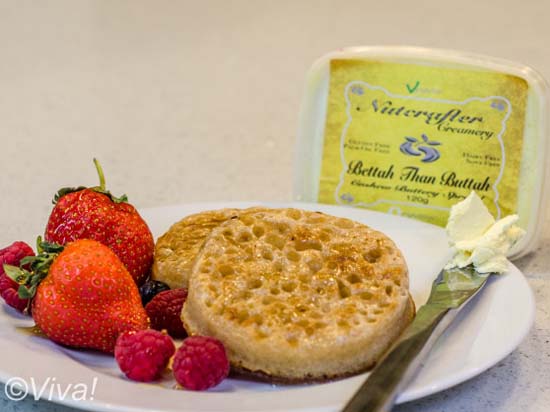 Nutcrafter Creamery
Everything that Nutcrafter do is amazing! This cashew buttery spread – Bettah Than Buttah – is creamy and super tasty! Available in some independent health food shops and online.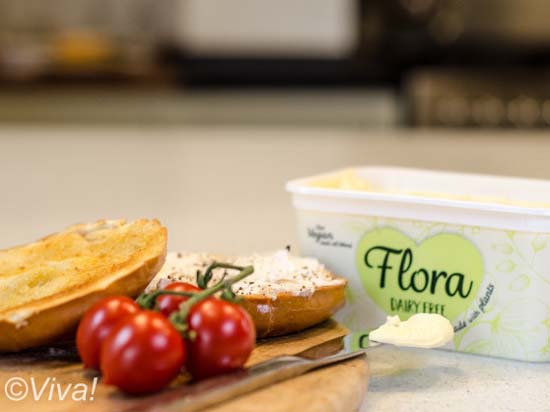 Flora Dairy-Free Spread
Flora offer three types of vegan spread in their Flora Freedom range. The one which is most readily available is the 'original' version and can be found in most supermarkets. They also offer coconut & almond and avocado & lime but these are not at all widely available.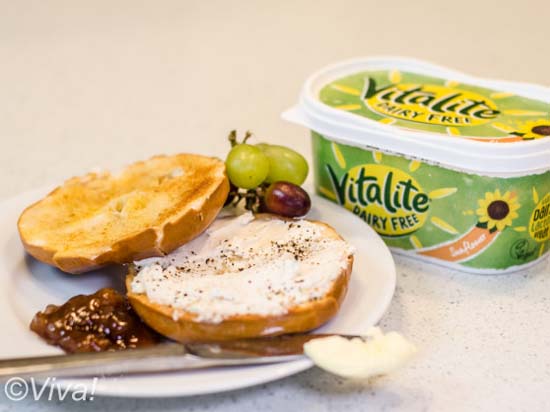 Vitalite Dairy-Free Spread
Vitalite offer two non-hydrogonated, vegan spreads in sunflower and coconut, widely available in most supermarkets. One of the cheapest ones out there and versatile.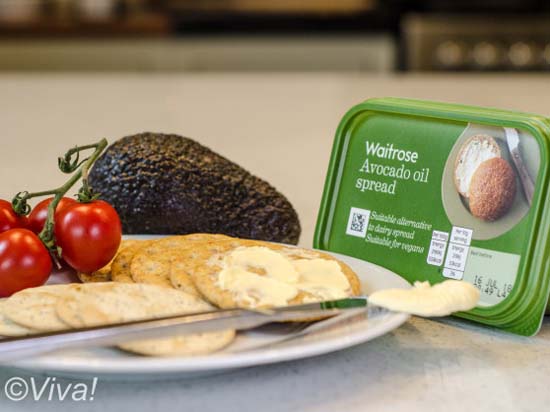 Waitrose Avocado Oil Spread
Love this spread and it's almost healthy!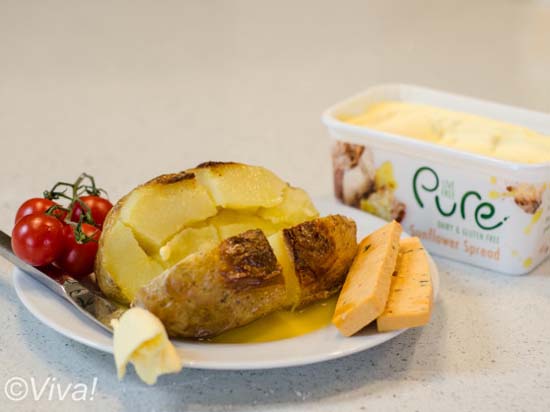 Pure Dairy-Free Spreads
Pure make three types of dairy-free spreads – sunflower, soya and olive. They taste really nice, are great for baking and are available in most supermarkets!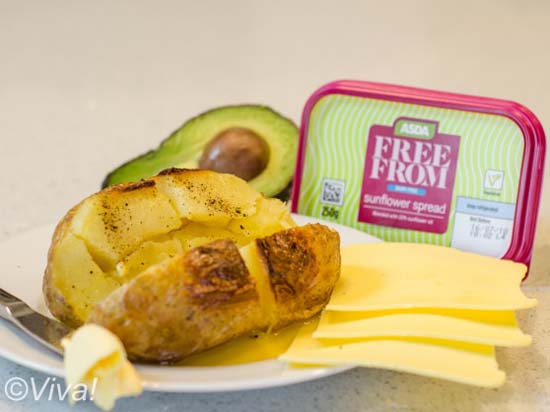 Asda Free-From Spread
We're loving the Asda sunflower free-from spread at 0.85p per pack!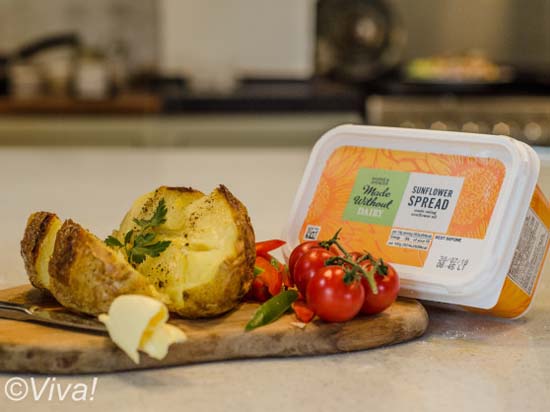 M&S
M&S Made Without Dairy Sunflower Spread is a lovely, versatile spread – try it!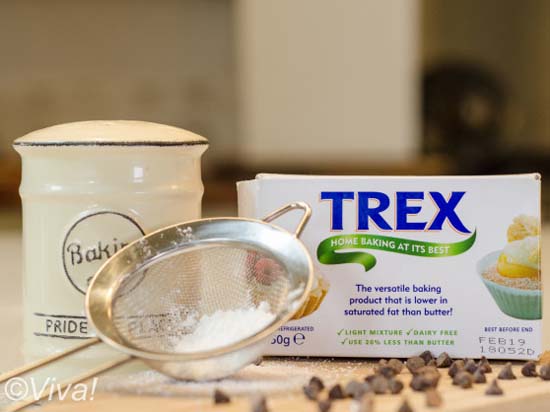 Trex
Now this definitely isn't one to spread on your toast but it is great for baking. It's also good for pastry and vegan butter icing! Handy as it's available in nearly all supermarkets.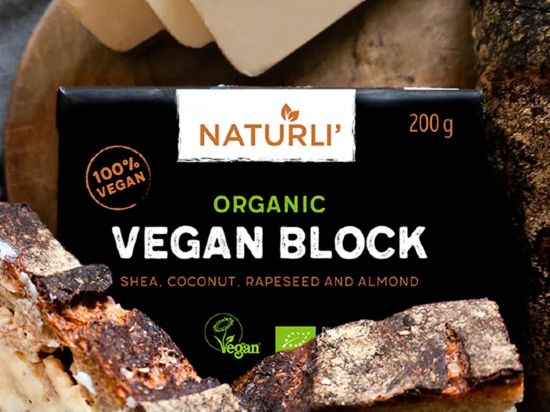 Naturli Vegan Block
This is our favourite vegan butter hands down! It's so delicious and also great for baking with. Non-vegans aren't able to tell the difference. Naturli also offers a Vegan Spreadable Vegan Butter which is equally amazing… both are available in some major supermarkets, health food shops and online.
Viva! statement on palm oil
A vegan's guide to cheese
Scroll up