Viva!ccino
Viva! took an all-vegan coffee bike to British shopping centres to hand out free vegan cappuccinos to the public!
In recent years, the UK has seen a steady decline in the demand for animal-based products whilst sales of plant-based products continue to grow. Despite increased awareness about veganism, many people are still unaware that the life-cycle of a dairy cow is a continual exploitation of the female reproductive system. She is artificially inseminated at a young age, carries her baby for nine months, only for the calf to be ripped away from her shortly after birth. This practice is standard across the dairy industry and is used to produce ice cream, milk, cheese butter and yogurt. This happens in all dairy farms, from small organic to large zero grazing mega-dairies.
To show the British public how easy (and tasty) it is to switch out dairy milk for a cruelty-free plant-based alternative, this Veganuary we handed out FREE cappuccinos as part of our Viva!ccino coffee bike tour. It has never been easier to veganise your favourite cappuccino with most major coffee chains now offering a range of oat, soya, almond or coconut milks. We faced long queues, curious shoppers and lots of questions regarding veganism in general and our work to create a vegan world. Each event proved to be a huge success and illustrated how receptive consumers can be to the vegan message while trying out free samples.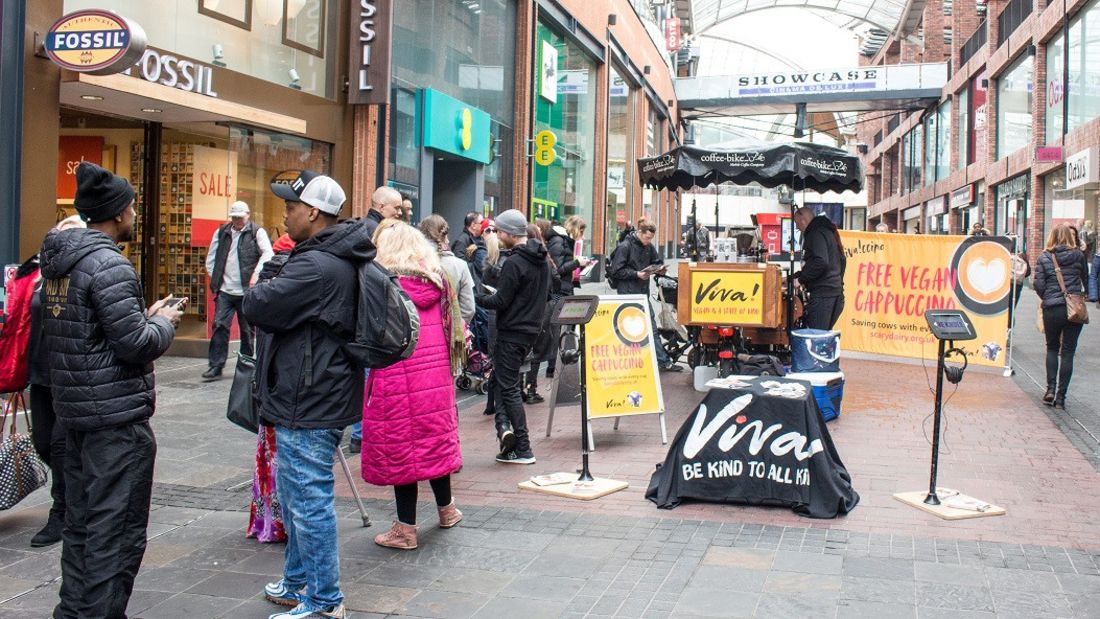 "I've never tried a vegan cappuccino before! It tastes better than cow's milk!", "I'm veggie but thinking of going vegan!" and "I'm doing Veganuary" were just some of the many responses we heard during the events. Our delicious freebies where the perfect conversation starter!
We gave away around 500 cappuccinos per event and 400 "Everyone's Going Dairy-Free" guides to provide people with all the support they need to help make the simple switch to plant-based alternatives.
Many people were unaware of how many different dairy milk alternatives there are available in high-street coffee shops or how delicious they really are! Some claimed that our Viva!ccino was better than their usual Starbucks coffee, with many claiming the oat milk we used was far creamier than cow's milk.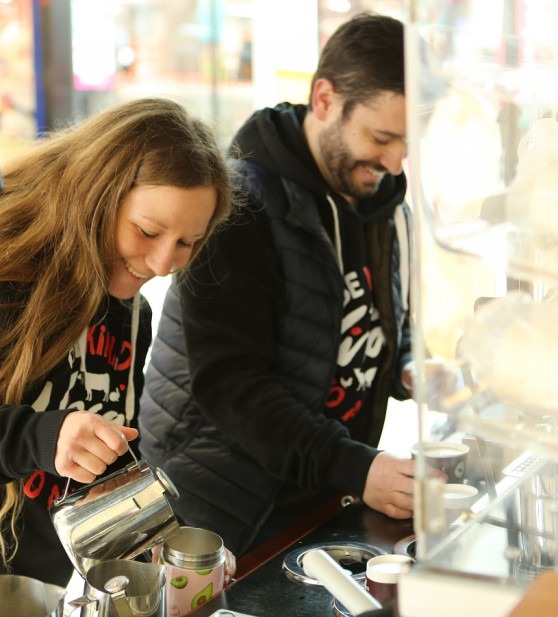 The aim was to speak to every person in line at our bike, which proved an effective way to reach people who would normally shy away from approaching vegan outreach tables. Half the shoppers we spoke to had never tried plant-based milk and hadn't done any research into veganism, but our positive friendly approach to sow the seeds worked extremely well. Many said they want to switch to plant milk and gratefully took away our vegan guides.
The other 50 per cent, who were either vegan already; had done Veganuary or are reducing their animal product consumption in general, were thankful to learn more about Viva!'s resources and happily took our Vegan Recipe Club cards for some vegan inspiration. In order to support people with their vegan journey and provide additional advice on all things vegan we also encouraged the crowds to sign up to our "Dairy-Free Pledge" and campaigns newsletter.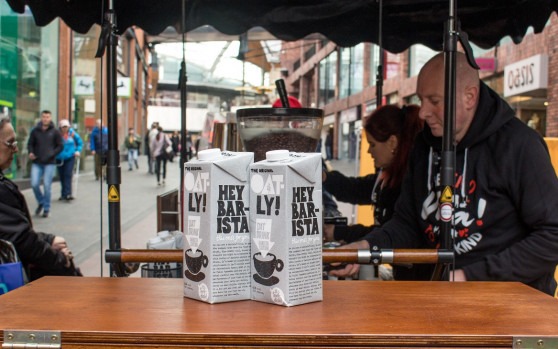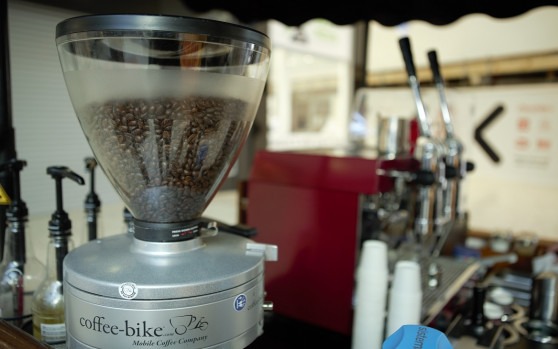 Ali, a young woman from Birmingham who went vegetarian at the beginning of this year, tried our Viva!ccino and was surprised to find it tasted even creamier than cow's milk. When we told her more about the dairy industry she summarised: "cow's milk is for cows and not for humans!".
But it wasn't just the shoppers loving our events! Among other volunteers, Viva! supporter Sue helped out in Birmingham. It was her first outreach event and she loved it: "I've had so many positive conversations. I love how everyone is so up for trying dairy-free and very thankful for Viva!'s resources. Time's flying and I'm really enjoying myself."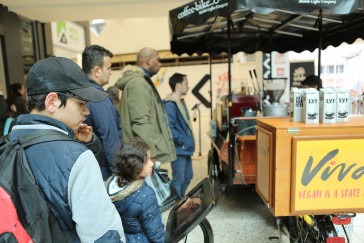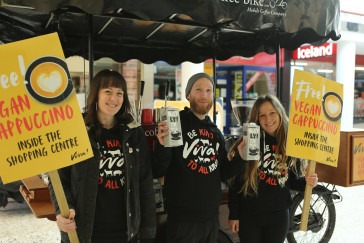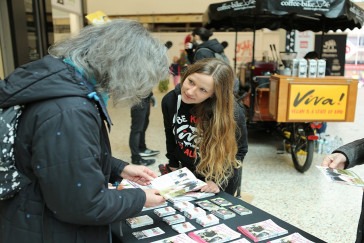 Our Viva!ccino coffee bike was spotted in the following cities!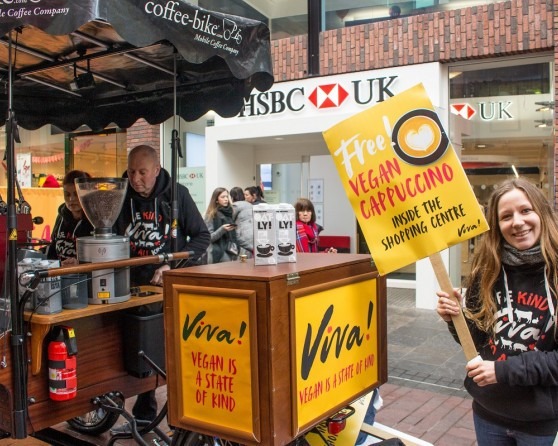 Scroll up