Food poisoning – Salmonella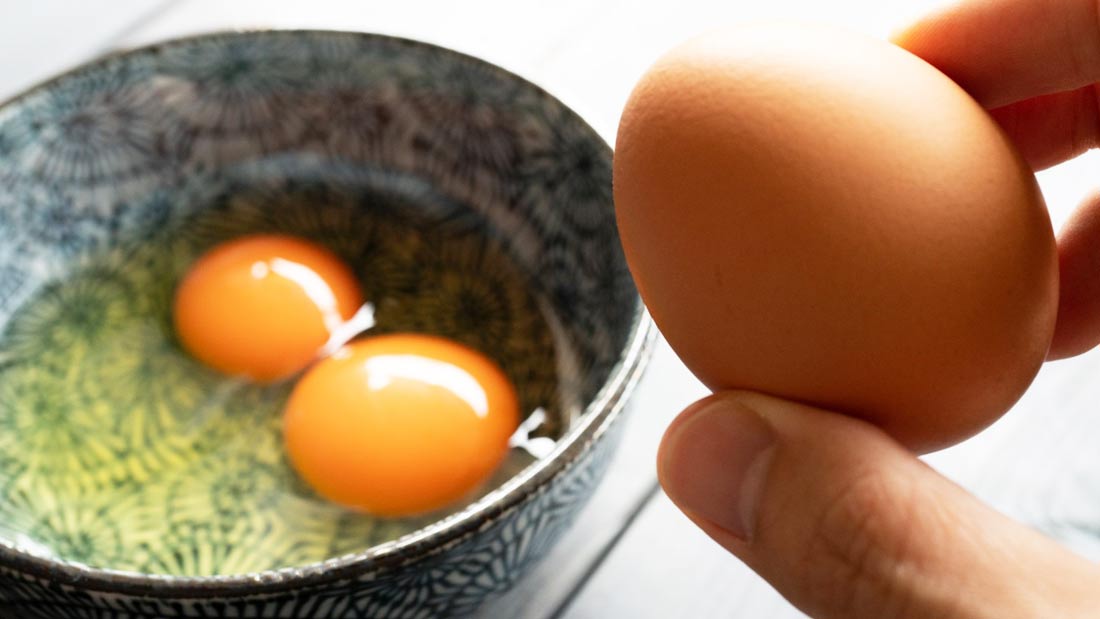 Salmonella food poisoning is one of the most common and widespread diseases carried by food, affecting tens of millions of people across the world every year and eggs are the main source (Cardoso et al., 2021).
Salmonella is a hardy bacterium that comes in thousands of different strains and some are antibiotic-resistant. Symptoms of Salmonella food poisoning include diarrhoea, stomach cramps, nausea, vomiting and fever. In most cases, people who become ill recover within a few days but in extreme cases, or in people whose health is compromised, it can be fatal.
Salmonella are destroyed by cooking so the main risk is from raw or undercooked eggs and egg products, such as meringues and mayonnaise. Contamination is another infection source – the bacteria passing from one product to another when you're handling or preparing food.
Because of previous Salmonella outbreaks, egg-laying hens on farms subscribing to the British Lion code of practice have to be vaccinated against it. According to The Poultry Site, 90 per cent of eggs in the UK are now produced under the British Lion scheme (The Poultry Site, 2020). It follows that 10 per cent of UK eggs come from farms that might or might not have vaccinated their chickens or are imported. Farms that have fewer than 350 hens don't have to comply with the Salmonella National Control Programme, so are largely unregulated where Salmonella is concerned (DEFRA, 2021).
Vaccination has reduced the number of Salmonella food poisonings but it doesn't guarantee eggs are Salmonella-free. In 2019, The Bureau of Investigative Journalism found that just in 2017-2019, there were at least 100 cases of Salmonella food poisoning linked to British eggs – including British Lion eggs (Wasley and Heal, 2019). And those are just the reported cases – many go undetected with people staying home when falling ill. The same investigation also revealed that just in 2019, 25 egg-laying flocks tested positive for Salmonella bacteria.
In 2020, there was another case of British Lion eggs contaminated with Salmonella and reaching many supermarkets across the country (Food Standards Agency, 2020). Under the statutory testing programme, 42 egg-laying flocks tested positive for Salmonella in the same year (Animal and Plant Health Agency, 2021).
Across the world, about 153 million people get Salmonella food poisoning every year and 57,000 die from it; in the EU there were 91,857 confirmed cases in 2018 (Cardoso et al., 2021). However, those are only the cases that are recorded and it is estimated the real number is several times higher.
Ditching eggs is not just a healthy choice, it's also an ethical and sustainable one. If you're used to meals based around eggs, meat and dairy, the idea of a plant-based diet may be daunting but we're here to help make it super easy!
Sign up to our daily emails for a week to receive mouth-watering meal plans, nutritional advice and health information.
If you want to try it for a month, sign up to 30 days of delicious vegan recipes, tips and product info… all free!
All about eggs
Find all the above and more in Viva!'s resources on eggs and egg farming:
An eye-opening guide about the health impacts of egg consumption, egg-laying hens and Viva! investigations – Cracked.
A factsheet summarising all you need to know about eggs and your health.
A handy chart showing you how to replace eggs in cooking and baking.
Scroll up