minute reading time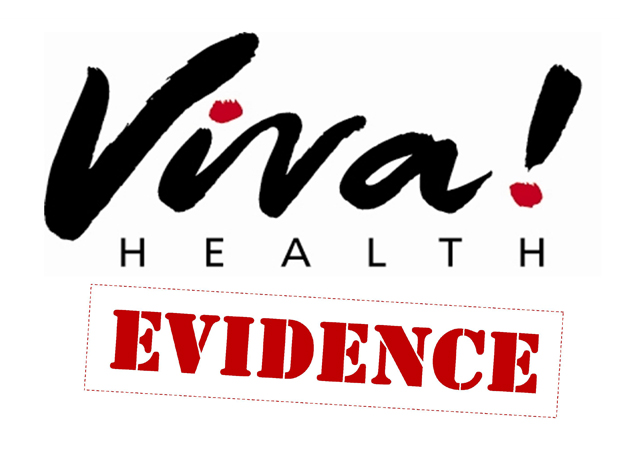 Whilst we provided enough scientific data to support the claim and ASA acknowledged that there are indeed 35 hormones in milk, they considered the wording 'linked to cancer' misleading as apparently the public may interpret it as 'drinking milk causes cancer'. We think people are smarter than that!
Viva! founder and director, Juliet Gellatley, commented: "There's plenty of scientific data linking milk and other dairy products to an increased risk of some cancers and many researchers are pointing the finger of blame at the hormones naturally present in dairy. If the ad had contained a more specific wording, such as 'linked to breast, ovarian and prostate cancer' – for which the evidence is the strongest – it would have probably been accepted as appropriate. The ASA ruling only found an issue with the claim being too generic, not with it being unfounded."
Wording issue
Based on our research and submitted evidence, we believe it was correct to use the wording 'linked to' as dairy consumption and the hormones present in milk have been implicated in increasing the risk of several cancers. Just like with any food, it can't be completely isolated from other dietary and lifestyle factors, so there will always be a level of uncertainty, which is why 'linked to' is used as opposed to 'causes'. The 'linked to' wording is commonly used in similar situations when talking about cancer and in text aimed at the general public – it's used by the World Health Organisation, World Cancer Research Fund, Science Daily and UK National Health Service. Therefore, we don't agree with the conclusion that our statement was misleading. Consumers are used to seeing the phrase 'linked to' as opposed to 'causes' and we worded our advert with this in mind.
Hormones, milk and cancer
When it comes to hormones in dairy and an increased cancer risk, there's a growing body of evidence. Cow's milk naturally contains 35 hormones that are meant to direct the rapid growth of a calf and turn it into a fully-grown cow in a year. These hormones include several growth hormones and steroid hormones – among them oestrogens and progesterone – which may encourage cancer growth in the human body.
As a paper by Ganmaa and Sato1 states: "In conclusion, increased consumption of animal-derived food may have adverse effects on the development of hormone-dependent cancers. Among dietary risk factors, we are most concerned with milk and dairy products, because the milk we drink today is produced from pregnant cows, in which estrogen and progesterone levels are markedly elevated."
And another paper by Malekinejad2 says: "The naturally occurring hormones in dairy foods have biological effects in humans and animals, which are ranging from growth promoting effects that related to sex steroids, to carcinogenic properties that associate to some active metabolites of oestrogens and IGF-1." [IGF-1 is one of the growth hormones.]
"Recent epidemiological studies indicating a very strong relation between milk and dairy products high consumption and high incidence of testicular and prostate cancers."
A comprehensive study3 of almost 23,000 lactose-intolerant people (and therefore not consuming dairy) revealed that their risk of lung cancer was 45 per cent lower, breast cancer 21 per cent lower and ovarian cancer 39 per cent lower compared to the rest of the population, including their relatives. The authors of the study suggested that the hormones and fat in dairy might be to blame for the increased cancer risk – in particular the growth hormones, such as IGF-I (which milk-drinkers have higher levels of in the blood than vegans).
Another recent overview4 of the role of milk in the development of cancer also supports this link, especially for breast and prostate cancer. The latter was found to be linked to milk consumption in two ways by yet another study5 – the consumption of skimmed/low-fat milk increased the risk of non-aggressive prostate cancer, whilst the consumption of whole milk was associated with an increased risk of fatal prostate cancer.
Our statement that milk contains hormones, some of which (particularly oestrogens and IGF-1) are linked to cancer is accurate and not misleading. It is based on a substantial body of evidence from the peer-reviewed scientific literature.
References:
1 Ganmaa D and Sato A, 2005. The possible role of female sex hormones in milk from pregnant cows in the development of breast, ovarian and corpus uteri cancers. Medical Hypotheses. 65:1028–37.
2 Malekinejad and Rezabakhsh, 2015. Hormones in Dairy Foods and Their Impact on Public Health- A Narrative Review Article. Iranian Journal of Public Health. 44(6):742-58.
3 Ji, Sundquist and Sundquist, 2014. Lactose intolerance and risk of lung, breast and ovarian cancers: aetiological clues from a population-based study in Sweden. British Journal of Cancer. 112(1): 149-52.
4 Melnik and Schmitz, 2017. Milk's Role as an Epigenetic Regulator in Health and Disease. Diseases. 5(1).
5 Song et al., 2013. Whole Milk Intake Is Associated with Prostate Cancer-Specific Mortality among U.S. Male Physicians. Journal of Nutrition. 143(2): 189-96.