minute reading time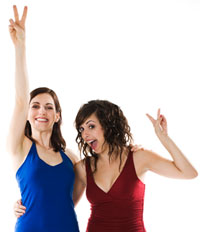 First year mathematics student, Aless Donebauer, was the only vegan student living in catered halls when they chef decided to change the menu to be more inclusive. The vegan option has been rolled out across halls and bigger canteens and is proving very popular.
Myles Kitchiner, Operations Manager in Catering, added: "There's been an increase this year of vegan students throughout Manchester and we've reacted to that.
"It is more inclusive of everybody as we offer shepherd's pie topped with sweet potato mash, tikka masala, red bean stew, falafel and spinach burger, lentil casserole, vegetable enchiladas, Bolognese, pies and vegan hot dogs."
Emma Gardner, Head of Environmental Sustainability at the University, who is a vegan too, said they listened to Aless' suggestions as well considering other students' needs and the sustainability issue.
"We see more vegans coming to university and a result of student engagement, we now have at least one vegan option across the halls and bigger canteens. Let's hope other universities follow suit!
Vegan student claims victory after University of Manchester launches vegan friendly menu – The Telegraph
Vegan student claims victory after convincing university to change menus – The Mirror