minute reading time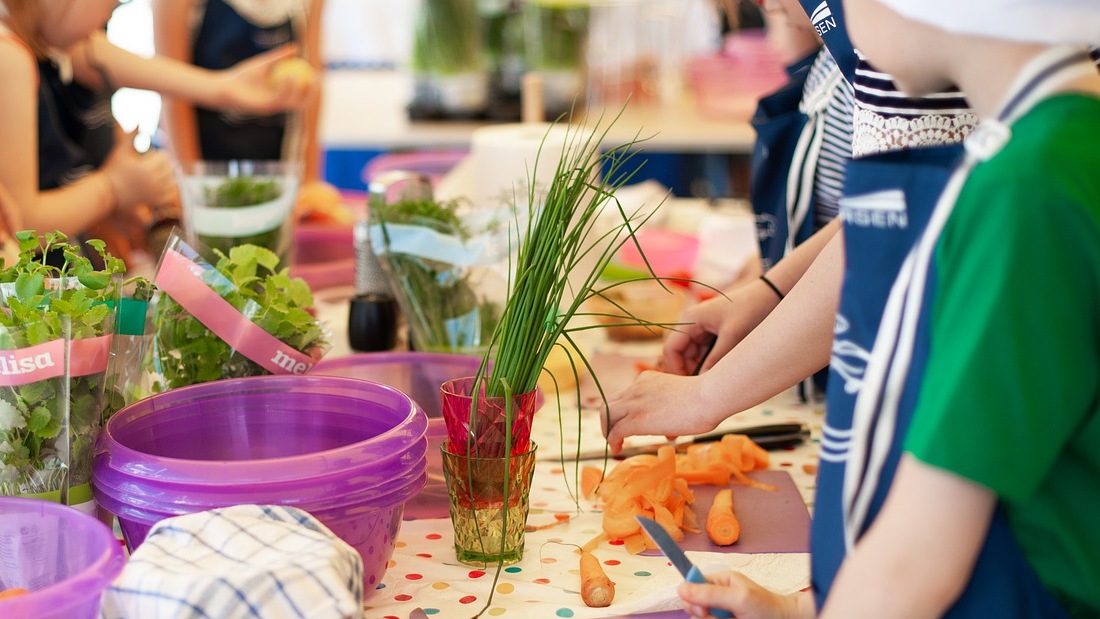 LEADING science-based health charity the Vegetarian & Vegan Foundation (VVF) is very concerned about scare stories circulating about the supposed dangers of a vegan diet. The latest frenzy arose from the news that in Scotland, a young girl is reported to be seriously ill as a result of being fed a vegan diet.
Juliet Gellatley, director of VVF, says: "Recent research on plant-based diets for infants and children was published in the June 2001 issue of the Journal of the American Dietetic Association. The first of these papers on vegan infants stated that appropriately planned vegan diets satisfy the nutrient needs of infants. Further that the American Dietetic Association and The American Academy of Paediatrics both state that vegan diets promote normal growth.
The second paper dealing with vegan children takes this one stage further by stating that diets of vegan children meet or exceed recommendations for most nutrients and vegan children have higher intakes of fibre and lower intakes of total fat, saturated fat and cholesterol than omnivorous children.
The authors conclude that not only can vegan diets be adequate for children at all ages but that such diets may reduce the risk of some chronic diseases of adulthood that have their origins in childhood. Finally the authors state that since vegan children are exposed to a greater variety of whole plant foods this may help to establish healthful lifelong eating habits." She continues: "This is an isolated incident. We should be more concerned with the fact that one in three UK children are overweight or obese. This increases their risk of heart disease and stroke as well as diabetes. Parents feeding their children an endless stream of chicken nuggets, burgers, ice-cream, sweets, fizzy drinks and so on is the real problem that we need to address.
Scare stories about the supposed risks of a vegan diet are a dangerous distraction. "Plant-based diets promote healthy eating patterns in childhood, helping reduce the risks of developing many degenerative diseases in later life. Countless scientific studies show that meat and dairy products promote disease. Meat, whole milk, butter, cheese and cream contain unhealthy saturated fats and cholesterol, they contain no fibre.
A well-balanced vegetarian or vegan diet on the other hand protects health. Fresh fruits, vegetables, wholegrains, nuts, seeds and pulses (peas, beans, lentils and soya foods) provide all the vitamins, minerals, protein, fibre, complex carbohydrates and essential fats the body needs without the harmful saturated fat and cholesterol that animal products provide.
"The Vegetarian & Vegan Foundation VVF can provide all the information you need about how to go veggie and vegan, offering hundreds of nutritious recipes, scientifically-referenced reports, information and advice.
Please visit www.vegetarian.org.uk or call 0117 970 5190. For more information about this media release, please contact press officer Helen Rossiter or Juliet Gellatley, by calling 0117 944 1000 or email press@viva.org.uk or call 07939 051351 out-of-hours. References Mangels AR and Messina V, 2001. Considerations in planning vegan diets: Infants. J. Am. Diet. Assoc.;101:670-677. Messina V and Mangels AR, 2001. Considerations in planning vegan diets: Children. J. Am. Diet. Assoc.;101:661-669.