Tennis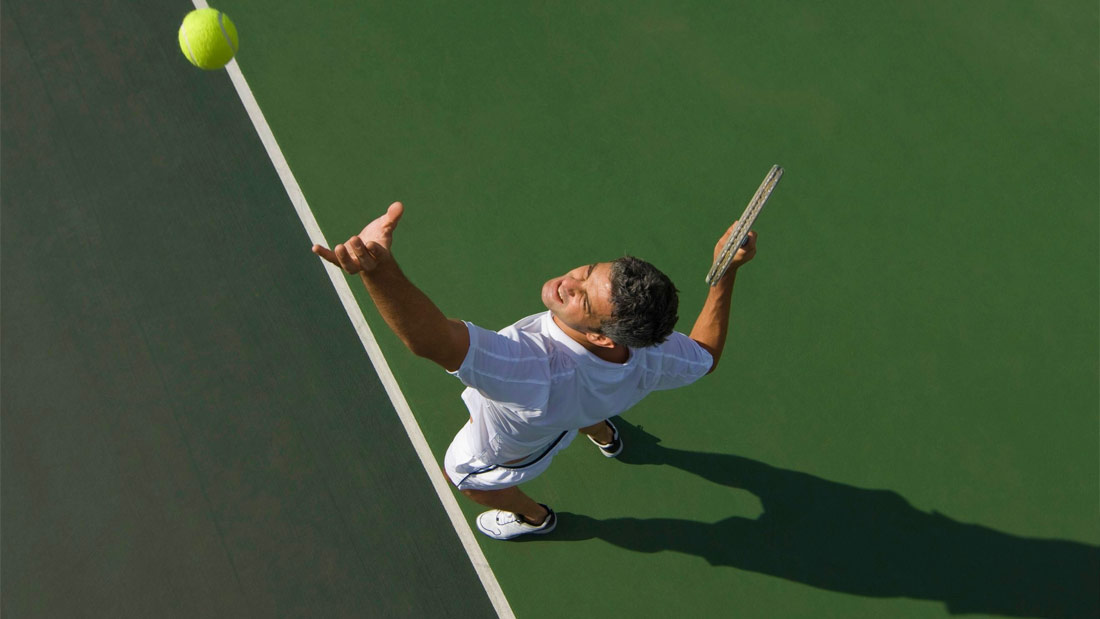 Nutrition requirements:
Tennis requires short bursts of high intensity running, agility, endurance but also strength. It's a challenging sport and usually leads to high fluid losses through sweating so hydration is as important as good nutrition.
You need a higher intake of complex carbs for energy, increased amounts of protein for muscle repair and some healthy fats.
Key points:
1. Playing tennis after a meal might make you feel sick but playing on an empty stomach will make you tired sooner. Have a light snack one hour to 30 minutes before you play to boost your energy levels – a piece of fruit, a small handful of dried fruit and nuts, or a few oatcakes with natural jam.
2. Bring water for shorter games or isotonic drinks for longer games – or if the weather's hot. You need to hydrate and also replenish mineral salts lost and some carbs.
3. You may need a quick snack mid-game if you play for more than an hour. Bring a banana or some dried dates with you.
4. Your muscles work hard but also suffer microdamage during the game and need protein for repair. Have a protein bar after the game, or a smoothie with protein powder, or a hummus and bean wholegrain wrap.
5. In your evening meal, have some healthy fats to help your body recover and top up energy levels – small amounts of cold-pressed rapeseed or olive oil, avocado, nut butters or tahini (sesame seed paste), pumpkin seeds etc.
Sample Meal Plan: If you play for fun, Active Person is the right fit, if you train daily and are generally active, Endurance Athlete is for you!
Inspiration: Novak Djokovic, Venus Williams, Martina Navratilova, Nick Kyrgios
Novak Djokovic, international tennis star and multiple champion: "[Food is] the fuel that determines how I play, how I recover, and how alert I am on the court. I attribute a great deal of my professional success to my diet."
You might also like...
Scroll up