Skiing and Snowboarding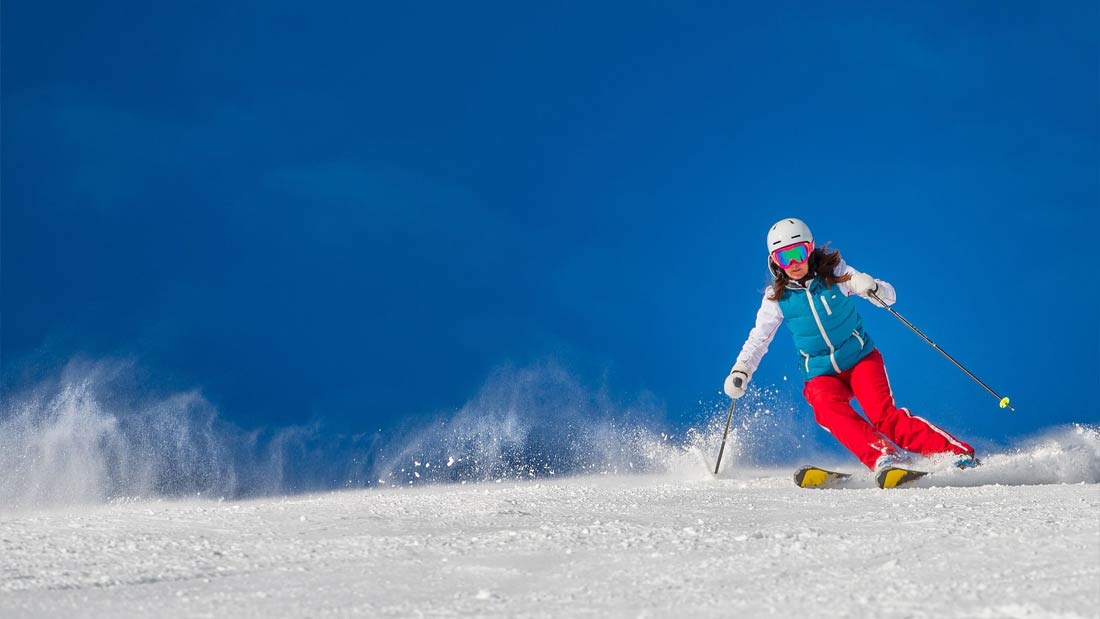 Nutrition requirements:
Skiing includes downhill and cross-country skiing, and also snowboarding. All these require strength and stamina, but cross-county skiing has higher energy demands if performed for several hours. Cold temperatures mean you're burning more energy just by maintaining body temperature and higher altitudes also make your metabolism more demanding, so an increased energy intake is a must.
You need higher amounts of complex carbs for energy, good amounts of protein and some healthy fats.
Key points:
1. Make sure to have a substantial breakfast based on wholegrains, fruit and some nuts and seeds. It will provide long-lasting, healthy energy.
2. Pack some snacks because cafes and shops around ski resorts don't always offer suitable options. Take some fruit and nut bars, energy balls, sandwiches and oatcakes or oat biscuits – they will keep you energised and won't slow you down by making your stomach heavy.
3. Hydration is important but tricky because we don't always want to drink cold water when it's freezing outside. Pack a thermos with a hot drink or buy hot drinks whenever you can. Just beware of sugary and alcoholic drinks, they won't support your performance – nor your health!
4. When you're finished, a hot recovery meal containing carbs and protein is ideal – lentil or bean soup with wholemeal bread, bean burger, pasta with tomato sauce and lentils/plant-based mince or a chickpea curry with brown rice.
5. Don't forget about fruit and vegetables. In cold environments, we tend to avoid cold foods but your body will suffer without fruit and veg so be prepared – have some fruit or a smoothie with your breakfast, make sandwiches with thinly slice veggies, bring bananas, blend extra veggies in your evening meal or bring another thermos of vegetable soup with you.
Sample Meal Plan: Endurance Athlete as you need the extra energy and nutrients!
Inspiration: Niki Kelly, Heather Mills, Seba Johnson
Heather Mills, multiple gold medallist and record-holder: "My plan is to improve the world with veganism and that includes showing that healthy vegans can be the best in sport."
You might also like...
Scroll up