Football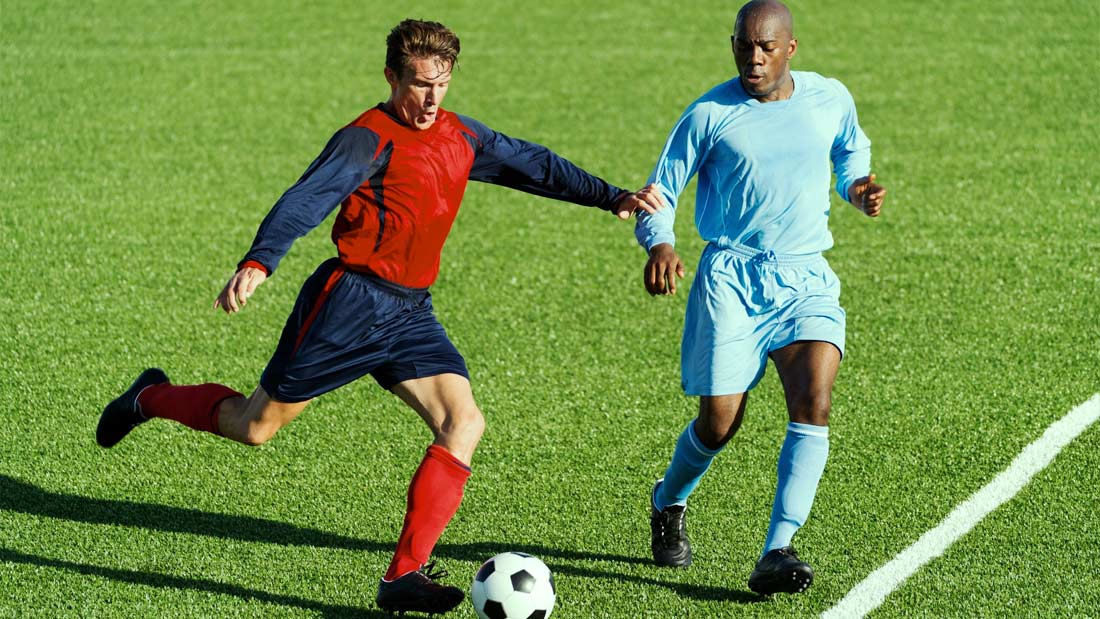 Nutrition requirements:
Football is a sport that requires well-rounded athletic skills – strength, speed, precision, stamina, sustained attention and quick thinking. Of course, your nutrient needs depend on how often and how seriously you play and if you complement it by gym sessions or other physical activity. In general, football requires a lot of energy and muscle work.
You need an increased intake of complex carbs for energy, higher protein intake to build and repair muscles and some healthy fats to keep your body running well.
Key points:
Don't skip meals as you need to eat a lot and regularly. Every main meal should have healthy carbs, at least 30 grams of protein and some healthy fats.
Before training or a match, have a carb-based snack, such as muesli, a granola bar, an energy bar/ball, a few oat biscuits and a piece of fruit or wholemeal toast with nut butter and jam.
Hydration is vital during both training and matches. If you're training for an hour, water is best, but for longer training and certainly for match-days, isotonic drink can be a lifesaver.
Spread your protein intake evenly throughout the day – post-training, you may want to drink a plant-protein shake but make sure you also eat wholefood protein sources at every meal. Lentils, beans, peas, chickpeas, edamame, tofu, tempeh, nuts, seeds and oats are all great sources.
Have a protein snack about an hour before going to sleep. It will help muscle repair overnight. The snack can be soya yoghurt, small protein shake or protein bar.
Sample Meal Plan: Endurance Athlete if you play for fun, Strength Athlete if you're serious.
Inspiration: Hector Bellerín, Chris Smalling, Neil Robinson, Alex Morgan, Fabian Delph, Jermain Defoe, the entire Forest Green Rovers football club and many more!
Hector Bellerín, the international football star, shares just one of the benefits a vegan diet brought him: "I always had a little bit of problem with my ankles when I had played very hard games they would get a bit inflamed and then they would be very sore. And now it's like – I don't even have to strap them to play anymore."
You might also like...
Scroll up